8 Tips to become a millionare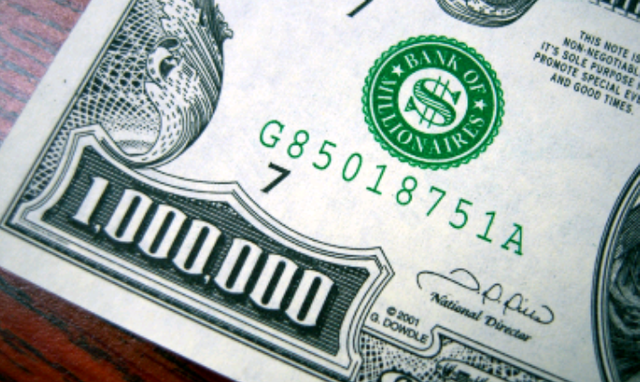 https://www.entrepreneur.com/article/288452
-Develop a written financial plan. ( I need to update my financial
plan to become a millionaire by the time I'm 52)
Writing a financial plan forces you to take action.
Focus on what matters most and don't worry about the past.
The purpose for me wanting to be a millionare is not so I can have a fancy
far or impress people and waste money. I want to be a millionare so I can
have the opportunity to enjoy the freedom of life. I want to wake up in the
morning and do something that im passionate about.
Some of those things include creating a basbetball league for youn players,
being a full time stock trader, take 3 months out of the year and travel ,
open a technology training center for inner city kids.
-Focus on increasing your income
Working on this platform steemit is one way that I'm working on to
increasing my income.
-Take advantage of uncle SAMs generosity
The power of compound intrest.
Some of the best returns and growth I have been able to generate over the
past 20 years have been from the money that I have invested and not touched.
I use something called acorns to store away spare change. That hos grown to
over $1,200 at the present moment. This is my emergency fund. Acorns rounds
up your spare change and stores that money in an investing account. The
account owner can choose to low risk, medium risk, or high risk, and see
forecast on how much money you can grow and save your money over 20 or 30
years.
Start investing with Acorns today! Get $5 when you use my invite link: https://acorns.com/invite/MFYEQ8
I have a deferred comp account through my job as a state worker and that is
what I use as a true retirement account. I have to increase my contribution
to max out.I learned from a friend that 3-5 years of maxing out your
contribution to you retirement account compounds so fast. Getting to
$100,000 in a 401K or other investment account can be achieved in 3-4 years.
A ten percent return on 100,000 is $10,000 that's $833 a month. That's very
doable and possible.
-Increase your streams of income
  Stock trading ($300) a month


  Steemit income ($60) a month


  Uber driving ($120) a month


  Other income ($300) a month

Total ($780)
I would like to increase this to $2000 in extra income per month
-Automate your savings
You can use a program like acorns to do this

-Upgrage your skills and knowledge
I'm working on this by taking networking courses through work.
-Live below your means and lay off credit
I have rules of frugality that I use to keep spending down, and
consume less. I have no credit cards and only use cash.
-Associate with millionaires
I know one maybe two people who are millionaires. I think you realize
something when you associate with someone who is a millionaire, they tend to
be more frugal than people who are not. I do need to meet more millionaires.
https://www.entrepreneur.com/article/288452
Start investing with Acorns today! Get $5 when you use my invite link: https://acorns.com/invite/MFYEQ8