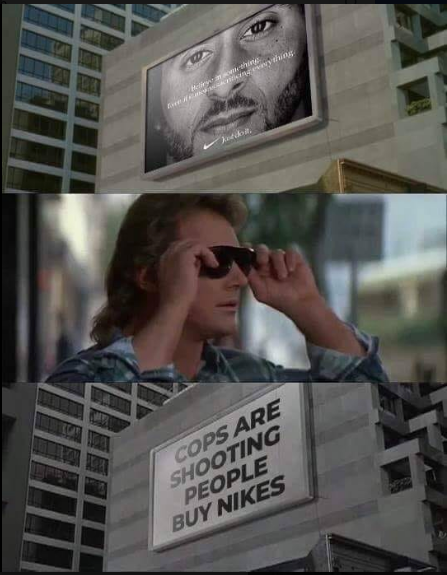 John Carpenters They Live is still culturally relevant today. People are still seeing memes like the one above all over the interweb.
Enjoy one of my top 10 favorite films.
Watch one of the most awesome god damned subversive cult classic films of all time! They Live. Here's an HD link to the full film.