I hate to be cliche, but the title of this article is exactly the truth.
I realize this is extremely common for Stephen Kin adaptations but in my youth anyway, i have very fond memories of the book and well... not so much from the film.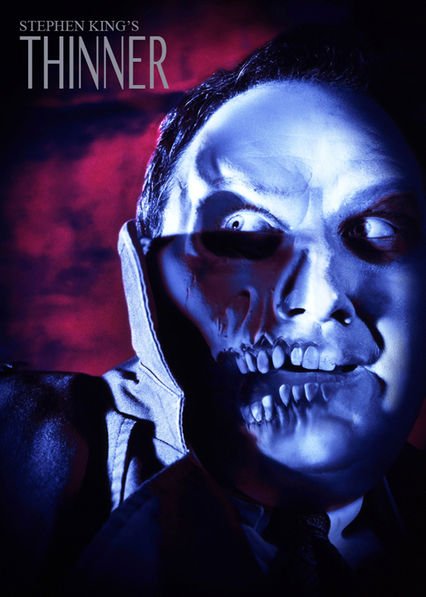 The year was 1996 and well, we had already been through 15 years of Stephen King films, most of which were a little less than spectacular. This was one of the ones on the middle to low end.
The story is about an obese lawyer that does something bad to a gypsy family and he ends up getting cursed by one of the magical ones of the community and regardless of what he Billy Halleck (Robert John Burke) does after being cursed, he continues to lose massive amounts of weight. Eventually Billy will approach the gypsy family and plead with them and later try to force them via violence to change what they are doing to him via the curse.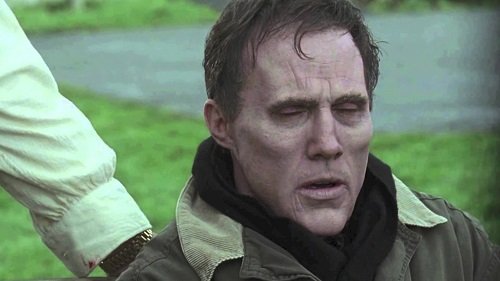 None of his advances work though and a couple of his friends are suffering the same fate but with different afflictions.
The morale of the story is to not mess with gypsys... i guess. I wouldn't anyway, but even if you are a high-fallutin' lawyer with tons of dangerous and expensive friends, that can not help you.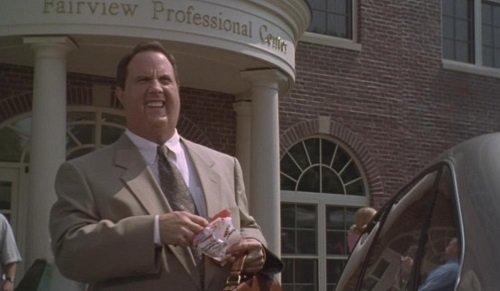 fat lawyer at the beginning
The movie just isn't great. I can't explain exactly why and if you were to ask fans of King's books they might suggest that the reasoning behind this lack-of-greatness is because the book wasn't that great to begin with. I don't agree with that but i will admit that a big part of the reason why I liked "Thinner" the book was because it was about 300 pages shorter than the average Stephen King Book.
You don't know the ending to this film. It has a "double-twist" both in the book and in the film versions of the story. Overall, i would say that this movie can be skipped but if you have a 5 hour flight at any point in the not-too-distant-future, reading the book "Thinner" will be much more worthwhile.
wow... trailers were really not great in the 90's were they?
5 / 10