20th Century FOX is coming with new mega blockbuster called Ad Astra this fall with awesome cast like Brad Pitt, Tommy Lee Jones, Donald Sutherland… The story is placed in the deep space with a lot of adventures and mystery waiting for us on a big screen.
The whole solar system including Earth is under the threat by unknown mystery and astronaut Roy McBride (Brad Pitt) is traveling to explore it. His father was working on secret project in the past, but he got lost in space. Roy is trying to find him and also to save the planet from extinction...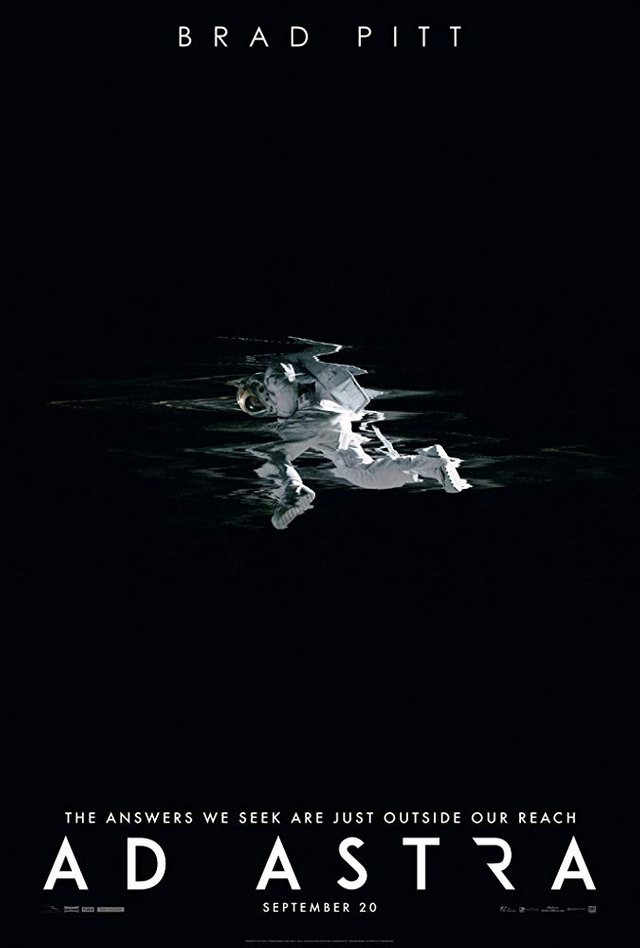 image by imdb.com
Director of the movie is James Gray well-known from movies like The Immigrant (2013), The Lost City of Z (2016) or Two Lovers (2008). He was also worked on screenplay along with Ethan Gross (Klepto (2003), Skanks (1999)).
Main roles in the movie are played by Academy Award Winners Brad Pitt and Tommy Lee Jones, Ruth Negga (Loving (2016), World War Z (2013)), Liv Tyler and 2 Golden Globes Winner Donald Sutherland.
Take a look at the official trailer for Ad Astra:
The movie Ad Astra comes to theaters in September 20.
You can find more details about the film at https://www.imdb.com/title/tt2935510/
Official website of the movie is here http://www.AdAstraMovie.com
---
Don't forget to follow and browse New Trailers Steem Page for more information about new movie and game trailers!