Sanjay will be waiting out side. Dr.Prakash will be told by Rajeev to tell that Sanjay himself had saved Devika's life. After a lot of objection Dr.Prakash finally agrees. Swati and Sanjay will wait the whole day and night. And at morning Devika wakes up.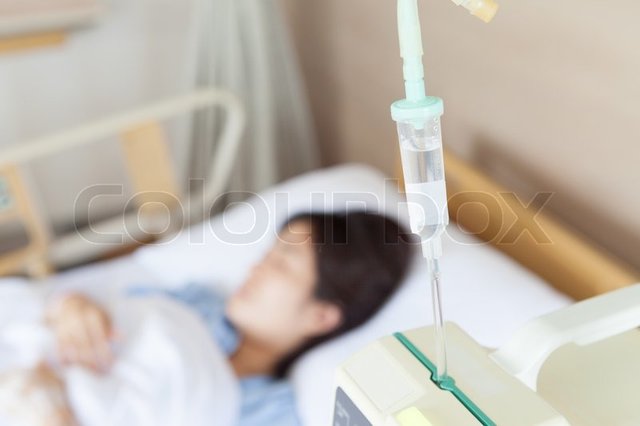 She will feel like she is stuck inside her body. She will try to look around, but when she moves her head excruciating pain is sent down her spine. Dr.Prakash see this and calls Sanjay and Swati inside. Devika will hear it. Sanjay ans Swati will both come in front of her. Devika can only move her eyes to see them. Dr. Praksh will adjust the bed making it an angle, helping her see them.
Dr.Prakash: Devika, listen to me carefully. You just underwent a serious car accident. Don't worry you are safe. At the right time your dad came and saved your life.
Sanjay will be looking at her and he will be feeling guilty. He will be filled with a lot of nervousness and he won't be able to talk. Devika will listen to this and she will start to cry. 
Sanjay: Devi, its okay..
Devika: I am sor-sorry..
Swati: Devika relax, you take rest we will be here it self.
Swati will hold Devika's right hand.
Devika: I am sorry dad..
Sanjay: It okay, now you relax.
Dr.Praksh: Devika, you should be strong at this moment. 
Devika stops crying. Sanjay takes out his hand kerchief and wipes her tears.
Devika: I love you dad..
Sanjay: I-I love you too..
                                                                          ****
Rajeev will be looking out of the window. And Sonam as always will be near him.
Sonam: So, he agreed?
Rajeev: Yup! He was hesitant, but he owed me.
Sonam: This was a great opportunity. I mean, she wouldn't have came back to acquire the company.
Rajeev: Well, life had just started to get intersting. But, this car crash happened. Its exciting.. I always wanted a war.
Sonam: I hope you don't kill yourself in this war.
Rajeev: Speaking of killing. Where is Sanketh?
Sonam: He must be in his cabin..
Rajeev: I really don't know what kind of work you give to that kid.
Sonam: Well you know, simple stuff. 
Rajeev: Like?
Sonam: Simple works.. nothing serious. Nothing to worry about.
Rajeev will be curious about the way Sonam is reacting. She will be giving a mischievous vibes.
Rajeev: Okay.. call him..
Sonam calls Sanketh. Sanketh enters with Sonam.
Rajeev: What kind of work does Sonam give you?
Sonam: Rajeev, I told you simple works.
Rajeev: Let him answer no... Okay, tell..
Sanketh: Work like fixing appointments, meetings, looking after the schedules...
Sonam: Sanketh! didn't you learn so many things. 
Sanketh: Oh yes..
Rajeev: So, he doing your job..
Sonam will be smiling awkwardly.
Sonam: Rajeev, I just wanted to teach him..
Rajeev: What do you do these day?
Sonam: Well...
Rajeev: Not this again..
Sonam: But, its so addictive..
Rajeev: You sit and watch Korean TV series. Come on Sonam. Grow up.
Sonam: You should see one. You will fall in love.
Rajeev: Korean's? They all look the same..
Sonam: How dare you? 
Sanketh will be puzzled after looking at both of them fighting.
Rajeev: Sonam, please be serious.
Sonam: Come on Rajeev, everyone has their weaknesses.
Rajeev: Sonam, I am serious.. 
Sonam: Okay okay...It was the final season.
Rajeev: I don't care. And you, I really didn't have time to you do take care of you. But, I have a work. Here take this money, buy some flowers and go to trinity hospital. Give it to Devika Kureshi, with this letter.
Rajeev hands over the letter.
Sanketh: Okay sir..
Sanketh leaves.
Rajeev: Mr.Pai..
Sonam: In an hour..
Rajeev: I thought it was at 2..
Sonam: No, he delayed. So, I shifted to 3
Rajeev: So, we have one hour to spend.
Sonam: Hmm.. You wanna watch K-drama?
Rajeev rolls his eyes.
Rajeev: You and your K-Drama.. You watch, I'll read a book. I think I am secretly in love with you. Or else I would have fired you in a heart beat.
Sonam: I  love you too.. But, no sex.. 
                                                                        to be continued...