For some reason there is a certain amount of films that are very good, that have the support of the specialized critics and the public, but that I just have not seen. I do not have an answer for that, however, that does not mean that I want to keep it that way, no, at a certain moment I finally decide to see them, and when I do what emerges from there is nothing more than my personal satisfaction, as in this occasion, where I was able to enjoy 158 minutes of cinema in its purest state.
---



>>Source <<
---
Year: 2007
Category: Drama.
Director: Paul Thomas Anderson.
Cast: Daniel Day-Lewis, Paul Dano, Kevin J. O'Connor, Ciarán Hinds, Dillon Freasier.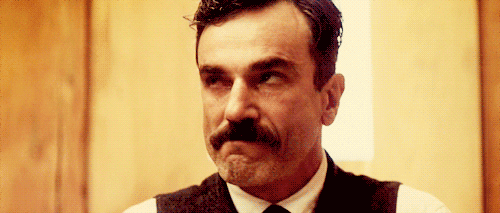 ---
Plot
A prospector builds a vast oil empire over thirty years, and to do so he will not hesitate to do what it takes to defeat his competitors, something that is enhanced by his personality, moving away from the world he hates and remaining completely alone.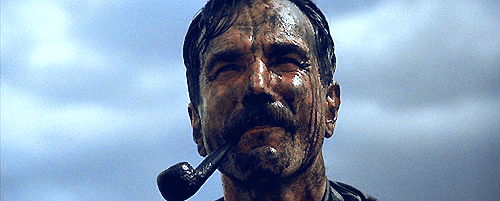 ---
Opinion
New Mexico, 1898, Daniel Plainview, a prospector, receives a silver and gold certificate claim, so he begins to work, with his success later moves to Los Angeles where starts an oil extraction company, unfortunately due to an oversight one of his workers dies in a work accident and he decides to adopt the worker son, whom he refers to as H. W.
Later in 1911 Daniel and his son, who does not know that is adopted, are approached by Paul Sunday, a young man who tells where they can easily buy a property that overflows with oil in Little Boston, California. So Daniel decides to travel there to check what Paul told him and upon discovering that it was true he begins negotiations with the property owners, who end up being Paul's family, something he can perceive when meets Eli Sunday, Paul's twin brother, with whom Daniel will not maintain the best relations.
The film tells the story of Daniel and his overly individualistic, competitive and ambitious personality, which leads to give himself completely to his business, physically, mentally and emotionally, he wants to earn money, yes, but it is not the only thing, it is not so much the desire to get rich, but of his personal way of channeling and expressing his particular way of seeing the world.
The direction work by Paul Thomas Anderson, who was nominated for an Oscar for best direction, was really wonderful, the staging is fantastic, the script also written by Paul and inspired by Oil!, a novel written by Upton Sinclair, is also very good. So the development of the story, the speed and the rhythm, as well as the visual narrative form is quite good. The first minutes of the film, just to mention something, start practically without dialogues, but they manage to transmit powerfully not only the personality of the main character, but also the time and how hard was life at that time.
As for the acting work I would have to say that the performance of Daniel Day-Lewis as Daniel Plainview, totally worth the time invested in watching the film, without this meaning that the movie is bad, at all, the movie is good, but Daniel's performance too, and a lot, is the fundamental basis for everything to work and for which he deservedly won an Oscar. But in addition to that great performance, the film also has another actor who does an excellent job and is Paul Dano, the only one that tries to balance the acting weight in the cast, because although the other actors do their work very well too, Daniel unbalances the weight and takes all the laurels, and for that precisely Dano appears with a great performance that helps balance the film.
One thing that also caught my attention, is that the female figure is practically banished from this dark narrative and from everything that surrounds the main character. Everything we see on screen is, in one way or another, the protagonist's vision, and how he relates to the events and the other characters, something that is extremely important when understanding the background that explains his behavior.
In short, it is an excellent film, it has all the essentials to be seen, and the work done is very good.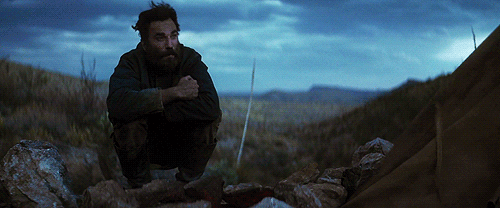 ---
Trailer
---
Score
9/10
Excellent film, great direction work, a good script, and some very good performances, mainly Daniel Day-Lewis and Paul Dano. If you have not seen it yet, you should do it.
---