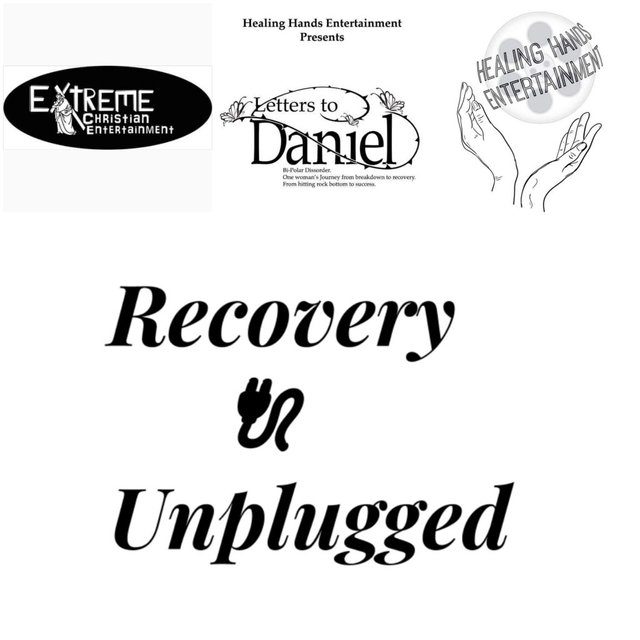 Dear Daniel Craig,
I recently started up Amy Unplugged. Essentially I vlog. I still think I'm better at writing but we've decided to move Recovery Unplugged there as well. All a part of my thriving creatively with mental illness brand that Letters to Daniel anchors. Missy and I also have a podcast in the works. It's just a matter of launching it's called Beyond Letters and will probably start after filming of Letters to Daniel is finished.
With the very recent launch of Amy Unplugged, the airing of Recovery Unplugged (which recently got extended into a continuing series through the Independent Broadcasting Company G1NBC) and the updates on Letters to Daniel something is starting to happen. I feel like a tribe has formed and it is collectively pushing me forward.
Del and Theresa Weston are my champions and anytime I can say something good or positive about Del and Theresa I will. They are my film family and I love them to pieces. I love their festival and I'm trying to put another film together before the entry deadline for AOF and Hollywood Dreamz.
Indie Gathering I won't make the deadline this year. But I'll submit the feature next year along with Letters to Daniel.
Feeling like I have a tribe, like I'm reaching people with my message is an incredible feeling. I consider myself blessed to the max. I have entered several pieces films and scripts across several contests and feel more confident about this collective body of work. Meaning now matter how the card fall I will be okay with it because I stretched and did my best work.
Now I am working on a script to shoot in April because I was dying to direct something yesterday so I developed an idea and ran with it. I cast it. And by the 16th of this month it will be delivered to Kathrina Miccio, Erik William, Ryan Yates and Abigail Yates. The full cast.
I'm excited. Lots of work to do before filming and keeping track of everything to be done for Letters to Daniel too.
Before I started on Letters in January, I felt like I was working in a vacuum and only a select few heard me. Now I feel like the dream is coming true and nothing can stop me.
I have tribe of sorts and I'm really proud and grateful for that.
Sincerely,
Amy McCorkle
---
Posted from my blog with SteemPress : http://g1nbc.net/healing-hands/a-tribe/
---