This is where our ideology stands.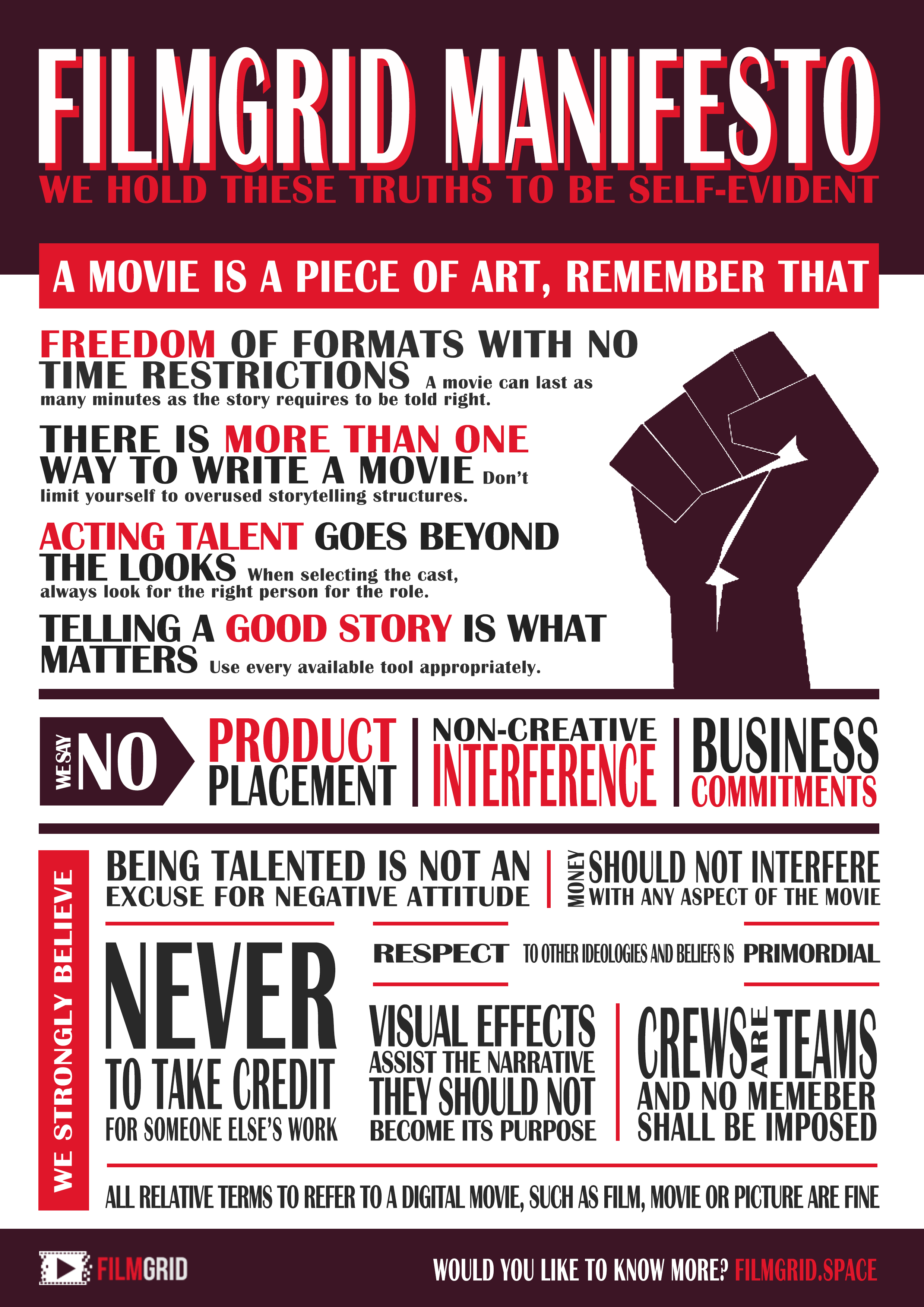 Decentralization must be not only in technology, but also in ideology; overcoming the old business models, a more fair opportunity can be open for every movie maker out there. This industry must evolve, pick up a faster pace in innovation; greed weights too much and is slowing it down.
Filmgrid is a project to create a Peer-2-Peer Decentralized Movie Marketplace and Social Funding Application.
If you find appealing our ideas, or like our project, please feel free to share, distribute and/publish this Manifesto. You can download it here:
We are taking donations
We are working in the project as much as possible, your help may make a big difference to us; a donation is very much appreciated or support us by upvoting this post.
bitcoin: 3JtHuATprZqmEbQC2vur5ZAwm4Qe2g62HT
Ether: 0x33b8721A35FD571aC952fD5356459D126600D43B
litecoin: LZPYkHHq3weXXfufbLPcz2UhYKrXPBSV7a