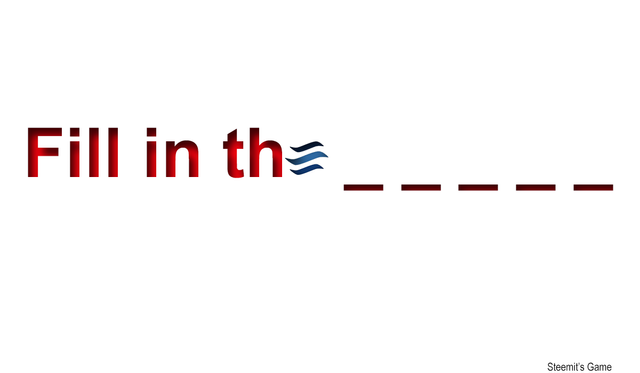 Game Rules
First person to solve a question wins 25% SBD from the blog post.
No winners, only 25% SBD will be added to the next game for a bonus round.
Reblog this post and receive 0.01 STEEM, reply with "Reblog" with your answer.
The underscore is a missing letter or number.
Older posts are recognised first if they have the answer.
One try per person for each question, must have the correct answer to win.
Game last only for 24 hours.
Good luck, lets play....

Hint: Phrase


Hint: Phrase

_ _ s _ _ _ _ _ y

_ e _ _ _ _ t
Games Over
No Winners, 25% SBD will be added to the next game for a bonus round.
Answers: #1 A REAL BARN BURNER. , #2 REST AND RELAXATION. , #3 Disparity , #4 Persist