Have you struggled in recent times in FIFA Ultimate Team?
Are your confused as to how to set your team up?
Have you wondered what you can do to improve your performance in FUTChampions Weekend League?
In this post I will share a very basic information to get you started and as we progress together I will help anyone who is willing to improve as much as possible.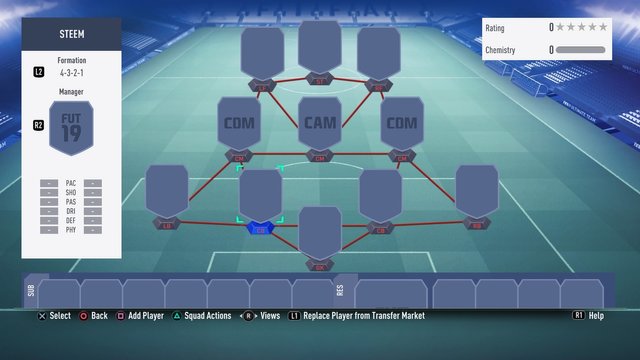 For starters, I'd advice to start or go into a game with the 4321 formation. In-game you can change this formation to a 4231 narrow formation, providing you with two CDM's and one CAM flanked my two other players. I find the 4231 to be a very balanced formation which provides both attacking and defensive options to any gamer.
Start with two CDM's as shown in the image above and switch to the 4231 in-game. Use instructions that best suits your gameplay on every position and if you require instructions, I am more than happy to help.
In addition to this, when choosing defensive midfielders (CDM's) I suggest you go for CDM's with high defensive work rate so you do not end up with CDM's who move out of position frequently.
As for the CAM, go for a player with good passing ability, good vision and good attacking position as these can be very vital in terms of ball delivery to other attackers and also how the player positions himself when the team is attacking.
Try this and please give your feedback, leave your questions and feedbacks in the comment section and I will respond. For those who will be trying this out, I am more than happy to build from here with you and build on this in future posts.