Climb the Walls with Ficus pumila
Creeping Fig ( Ficus pumila ) is a very useful plant in the right places, but if it gets out of control, it becomes messy and destructive , as it can grow very fast. For this reason, i would call the Creeping Fig a high maintenance plant, so it needs to be trimmed regularly like you would trim a hedge.
The uses for this plant are many, especially when creating ideas to compliment residential or commercial buildings. For example, a high-end (expensive) housing estate has used the Creeping Fig to soften walls, with the plant covering large , perfectly rectangular section of high walls - the effect is quite spectacular. There are two types of growth this plant can have the first is the juvenile growth, which is desirable, and the mature growth, which is where is gets messy, producing grey-green fruits which are inedible. Frequent trimming or pruning will prevent the mature growth.
Ficus pumila will cling to walls and wooden supports by itself, and will cover large areas quite quickly. Native to east Asia, it is happiest in temperate to warmer climates. It is very hardy and has few pests or diseases. I took these photos in various places around Sydney.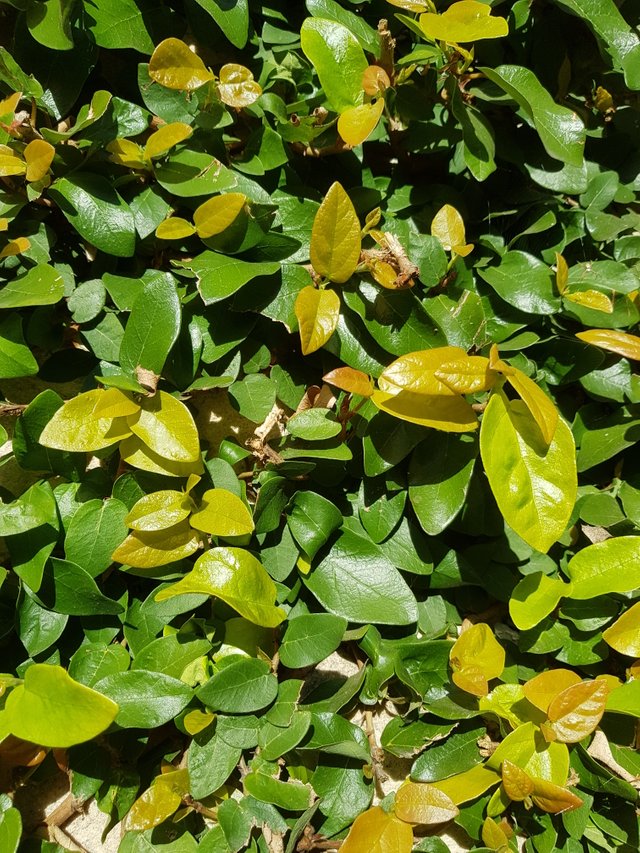 Juvenile foliage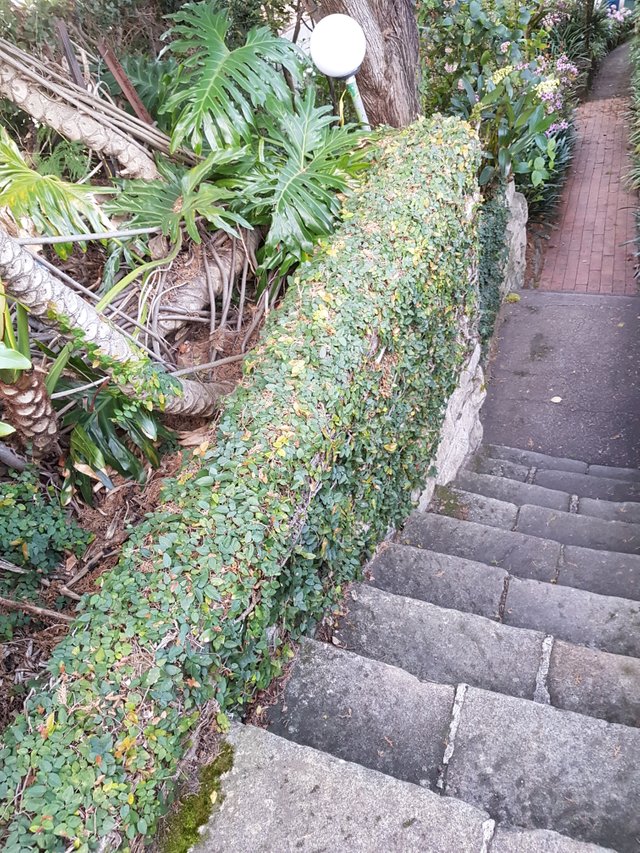 Ficus clings tight to a stone wall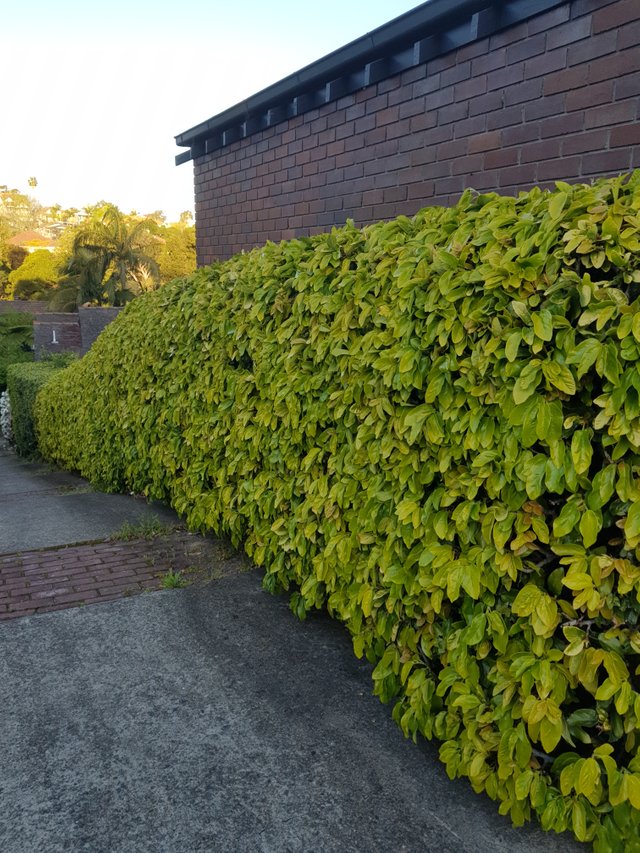 Mature foliage being kept under control as a screen or hedge going down a driveway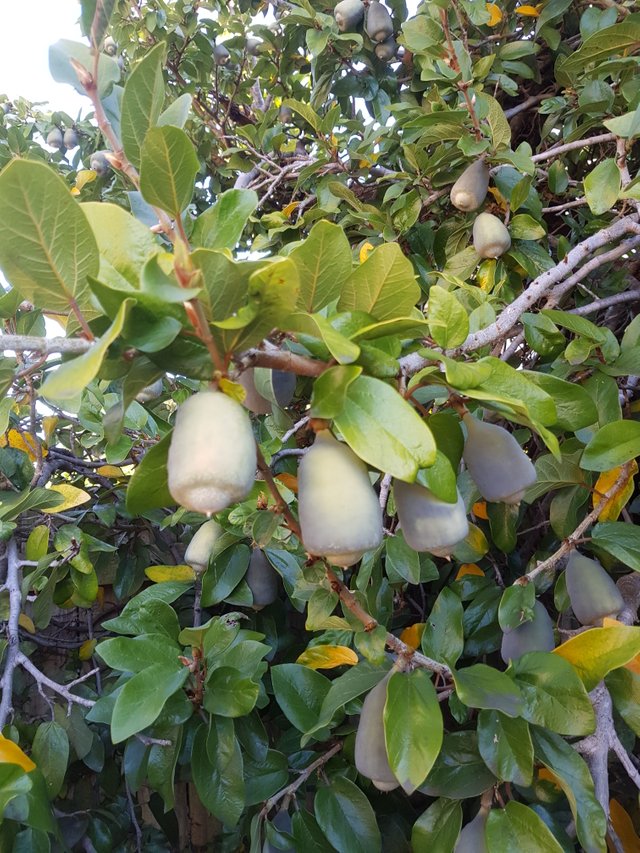 Ugly out-of-control mature growth with fruit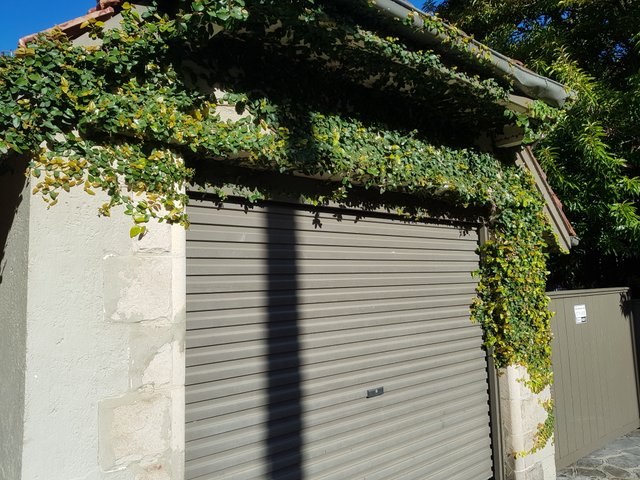 Trained across the entrance to a garage, but starting to get into the gutters, needs a trim !