I'm looking for a group of fiction writing Steemians to collaborate on a book of short stories with me.
We can base it on whatever theme we like.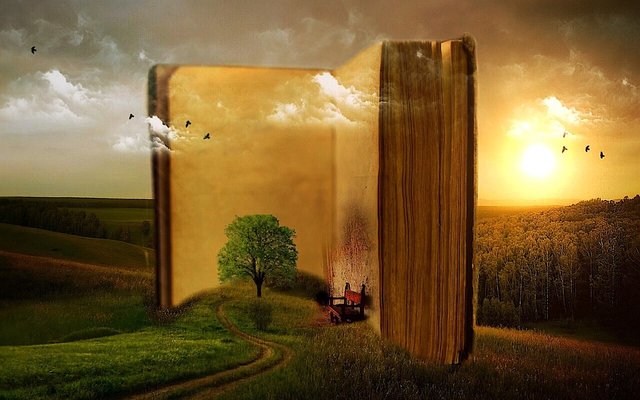 Pixabay
Right now I am thinking that we need at least five authors.
We can publish it under the name Steem Fiction Writers or something similar, and then write a small blurb at the back of the book talking about Steem in order to bring more attention to the platform.
Of course we would each include our names and state which chapter we wrote as well, so you don't have to worry about not getting recognition.
If you're a writer that has never tried to get anything published, I think this is a great opportunity.
It's also a great opportunity for us to get the name Steem out there in the fiction universe.
Right now I'm thinking we need at least five authors to write a short story of about 20 pages each.
It would also be pretty cool if we could get an illustrator but I'm not holding my breath.
Right now I'm looking for at least five Steemians that would each write a short chapter.
I would like to see this book published by March 1st.
I would also like us to be unified so that the book of short stories has a particular theme, I am thinking Supernatural or Superhero because the world seems to be very accepting of that genre right now.
I already have a story in mind, but we can change the theme to whatever the group decides.
I can't promise that this book will make any money, but at the very least it should be a great way to get our names, and Steem's name, out there. All profits from this book will be divided equally among authors and, if possible, an illustrator.
If you are interested, or if you know someone that is interested, please make a comment below and I will get in contact with you.
I also ask that you please resteem this post.
The only requirement I have is that you can write competently, and in perfect English. If you are not fluent in English, then I wish you the best but I ask that you look elsewhere.
Each story will be subject to approval by majority, so expect some rewrites. 20 pages in 2 months? You can do this.
I look forward to meeting and talking to some fiction writing Steemians.