Birds of Pray (Flash Fiction)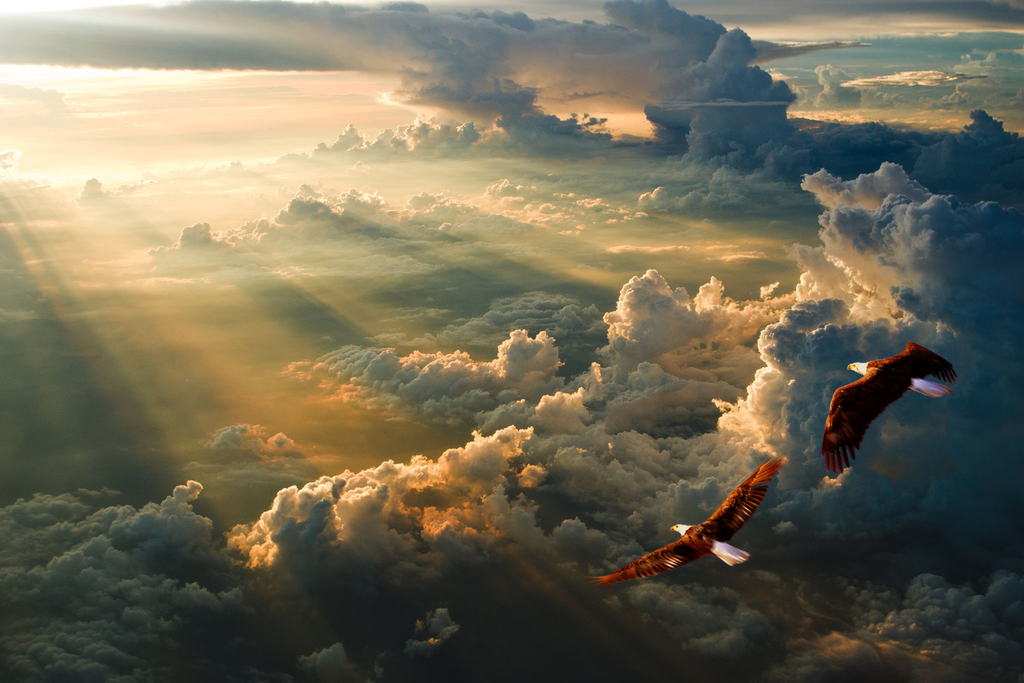 Birds of Pray
"Broh, look. That lamb is in deep shit."
"That's a human, Holly."
"Are sure? Looks just like an ugly lamb."
"Yes, I'm sure. Jesus. How have you not starved yet? Your eyesight sucks."
"Because you won't let me starve, will you, Broh?"
"Shut up, Holly... and no, I won't."
"You look so cute when you pretend to be mad."
"Could you at least be less of a fag about it?"
"Nope."
"Dammit, Holly. Not now, we are hunting."
"Fine, jeez... so, are we going to eat it?"
"The human? Hell no. That's gross."
"How can you know, Broh? Have you ever tried human?"
"I mean... no. But look at it, Holly. It's disgusting."
"Just imagine it's a fat lamb. It couldn't possibly taste worse than those rotting marmots we ate yesterday."
"They were not rotting. They were just a bit... aged."
"Well, this one's alive, Broh. And it seems to be trapped on that ledge. We could just swoop in and tear it apart. Let´s count our blessings."
"Humans are dangerous, Holly. It may use those grabby paws to snap our wings."
"Broh, if it tries to hurt you, I'll break its neck. Besides, this one's all torn up. Shouldn't be a problem."
How long will I have to knock on the doors of faith? Will you listen, Yahweh? Allah? Krishna? Please.


"Okay, fine. Let's do it. Just promise we'll leave it be if it does anything funny."
"Yeah, yeah. You need to chill, Broh. We'll be alright."
Will you take pity on my shattered limbs? On my barren pouch?


"So, what's the plan, Holly?"
"Just fly in and go for the soft parts. This is not nest-building science."
If this prison of air is to be my grave, then what is the purpose of such needless torment?


"What if it has a stick, Holly?"
"Jesus, Broh. Not all humans have sticks. Let's just do it, alright?"
I do not ask for salvation. Just bring me solace. Just bring me rest.


"Okay... Let's try. Let's do it."
"You really need to relax, Broh. It will probably retreat into a corner as soon as it notices us, so let's circle around a couple of times to get a good angle."
Is that... have I been heard? Am I in the company of angels?


"Holly, do you think it saw us already?"
"I don't know... it's just laying there."
I do not know which heaven echoed my prayers. I do not know whose kindness will release me from this pain. What I do know is that I'm humbled. That I'm grateful. That I'm ready. Oh, providence, do what you must with my flesh.


"Do you think it died?"
"Well, dead or not, it's still fresh. Today we feast, Broh!"
"Be careful, Holly. It may be a trap."
"Stop being such a wuss! Come down here."
I can feel the nearness of your mercy. I can taste the pity in your breath.


"Holly, it's still alive. There's noise coming out of its meaty beak..."
"Your face is a meaty beak."
"Seriously, Holly? Now? This is not a joke."
"Calm down, Broh. Jeez. Look, I'm going to take a bite out of its hind leg just to show you that everything is fine."
Sweet deliverance!


"Dammit, Holly. Its squeals are so creepy."
"Just means it's fresh."
"Well... how is it?
"Not sure. Mostly hit bone on that one. But, see? It's alright. Come try it yourself, Broh."
"Fine..."
This too shall pass. This too shall pass...


"It tastes so weird, Holly."
"You just need to take bigger bites!"
Take me, angels! Deliver me to the wind.


"Holly, this is disgusting..."
"It's just... eek! Jesus fuck."
"Fucking told you, Holly! Spit that, you'll get sick."
"Alright, alright. God. I'm sorry, okay? It looked fat and tasty from a distance."
"Or you could listen to me next time, Holly. Can we leave now, please?"
"Fine. Just don't bring this up every time we get into a fight. I feel bad enough as it is."
No... my angels...


"Can't promise anything."
"Broh, you are such a dick..."
"Still love you, though. Want to get some marmots?"
"Yeah..."
---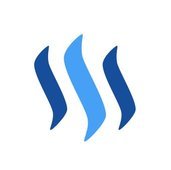 I really hope you enjoyed this piece. Don't forget to follow me if you did! @jean.racines
In the mood for more stories?
---
Unedited image sources:
Image 1
.