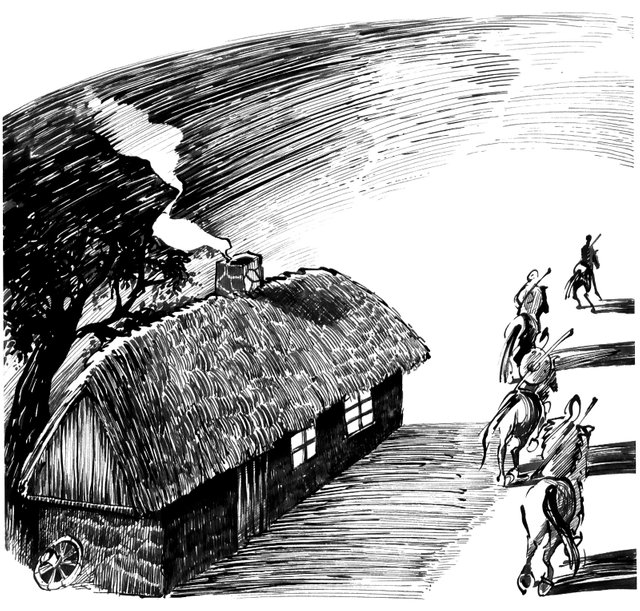 Can we have some more adventures with the "minor horsemen of the Apocollapse". Namely Panic, Screaming, Chaos and Flailing. -- Knitnan
There's many minor horsepersons of the Apocollapse. And seemingly infinite combinations of just four of them. Some of them can even get their collective shit together enough to ride. But then again, they never really ride anywhere big.
"We're going to be LATE!" Panic shrieked.
Screaming was running around their shared flat making a loud noise. That was what Screaming did when he didn't have any words to use.
Flailing attempted to field him with her wildly moving arms. And knocked a stack of boxes onto Chaos.
"WE DON'T HAVE TIME FOR THIS, WE DON'T HAVE TIME FOR THIS, WE DON'T HAVE TIME FOR THIS!" Screaming (of course) screamed.
"I think I broke something," said Chaos. An arm held up a significant piece of something that was most definitely broken. "Was this important?"
"It's our differential," Panic wailed. "We'll never get anywhere!"
"WHAT WAS IT DOING OUT OF THE CAR?" Screaming demanded.
And most days, it's a minor miracle that they get anywhere at all.
[Image (c) Can Stock Photo / izakowski]
If you like my stories, please Check out my blog and Follow me. Or share them with your friends!
Send me a prompt [39 remaining prompts!]
Support me on Patreon / Buy me a Ko-fi