Challenge #01948-E124: Who's a Good Dog?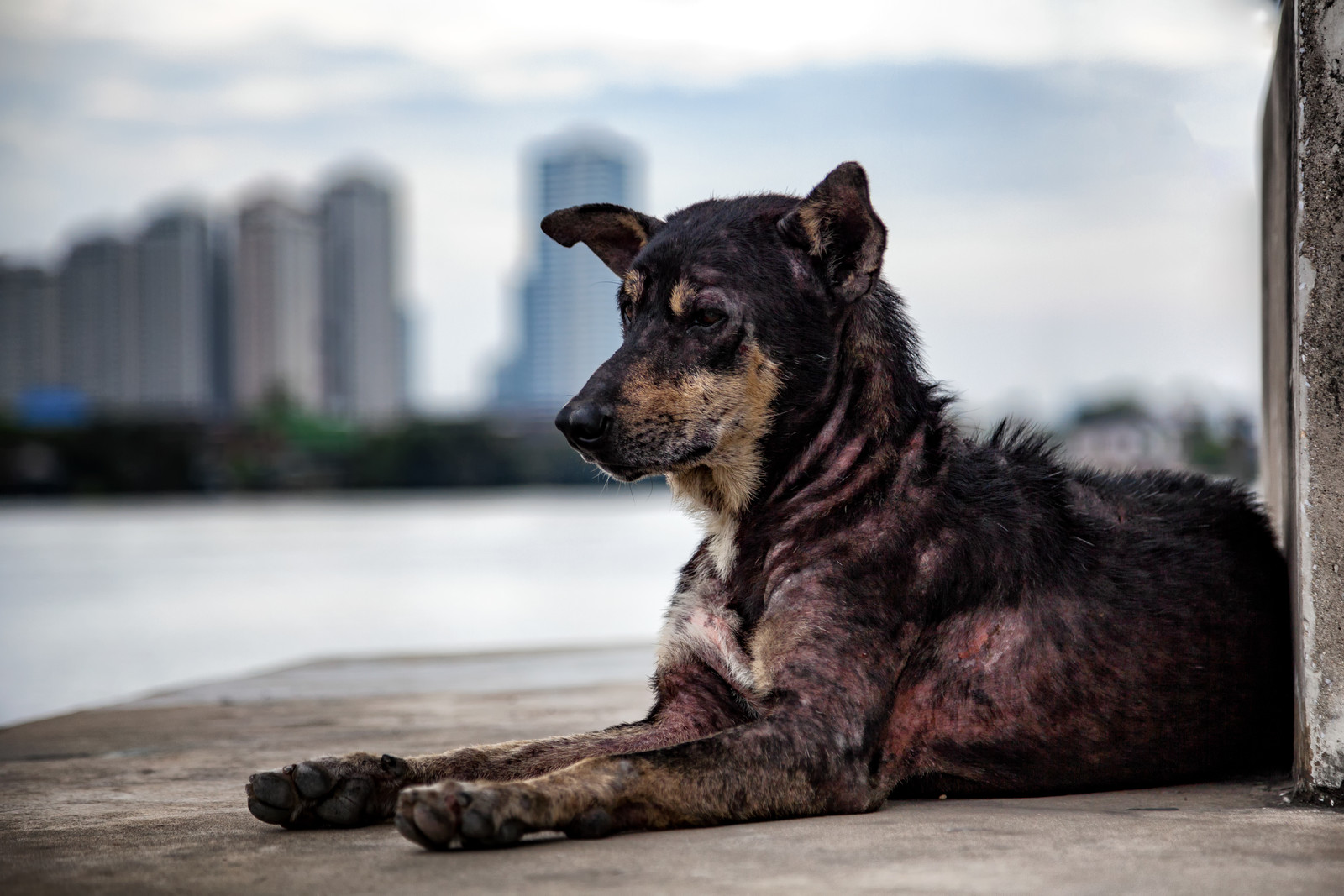 In the land of magic, Death frequently has problems with pets that absolutely refuse to stay dead. -- Anon Guest
In all of creation, there is nothing more loyal than a good dog. Though it was widely agreed that Kerby was one of the truly daft ones. He was a rescue dog, and had some kind of skin infection that made him look dead. Dan, who had picked him up with a shovel as part of his job, got the fright of his life when what he assumed was a corpse woke up and hopped off to start fawning in his general direction.
Kerby, a pun on Kerberos, which in turn was the correct spelling of Cerberus, got his name as a joke. Even the vet said that this hound must have escaped from Hell. But he was the sweetest little angel and everyone's friend for a bite of hotdog and a pat. He was a living reminder for the Animal Cleanup Crew to check for a heartbeat before flinging a body into the back of the ute. And he was credited with the saving of fifteen far more telegenic animals.
The press nicknamed Kerby the "Zombie Dog". Especially after he got run over. Twice. And bounced back with minor injuries and an undaunted attitude. Though Dan religiously treated Kerby's skin with the recommended lotions, bathed him carefully, and fed him the recommended diet, there was nothing that impacted Kerby's decayed-looking skin, or that would remedy the Smell. Dan and his Cleanup Crew just dealt with it and hung air fresheners from his collar. And gave him a dog-sized jacket that read I ain't dead (yet).
Since Dan lived in a rougher neighbourhood, Kerby stayed with him. And scared the life out of at least three robbers by (a) being assumed to be a corpse, (b) waking up and barking, and (c) surviving multiple gunshot wounds. The fifth robber keeled over with a heart attack at Kerby's repeated refusal to die, and thereafter everyone knew the house with the Zombie Dog in it.
Even Dan agreed that Kerby was too daft to know he was dead.
And then the dog's flesh started sloughing off. His skeleton persisted. Somehow held together by sheer force of will. He actually was a zombie dog. Completely undaunted by the obvious fact that he should be lying peacefully under a headstone.
Every night, unseen and unheeded by all but the very special. The same conversation went on.
HERE BOY. COME HERE. THERE'S A GOOD DOG.
Woof.
YES, I KNOW HE'S A GOOD HUMAN. YOU ARE STAYING FAR BEYOND YOUR TIME.
Woof. And after a moment of what passed for thought, Woof woof.
YOU DIED FIVE YEARS AGO. YOU CAN'T KEEP HANGING AROUND LIKE THIS.
Woof, challenged Kerby in a 'says who' kind of way.
YOU ARE VIOLATING THE LAWS OF NATURE AND CAUSATION.
Woof.
YOU'RE MAKING ME LOOK BAD. I HOPE YOU KNOW THIS.
Woof.
YES. YOU HAVE MADE YOUR LACK OF CARING ABUNDANTLY CLEAR. Death sighed and checked his watch. WE WILL DISCUSS THIS AGAIN. And with a sweep of his cloak, he was off on other appointments. Maybe Mrs Widgery's cat would be easier to convince, tonight.
Kerby resettled himself on his master's bed. Watching with empty eye sockets as the best human ever breathed in and out. Every good dog deserved a good human. That was true. And every good human deserved a dog that would stay. Literally. Kerby never was very bright, but he knew what his human never deserved.
He never deserved to mourn a good dog.
[Image (c) Can Stock Photo / SanchaiRat]
If you like my stories, please Check out my blog and Follow me. Or share them with your friends!
Send me a prompt [14 remaining prompts!]
Support me on Patreon / Buy me a Ko-fi