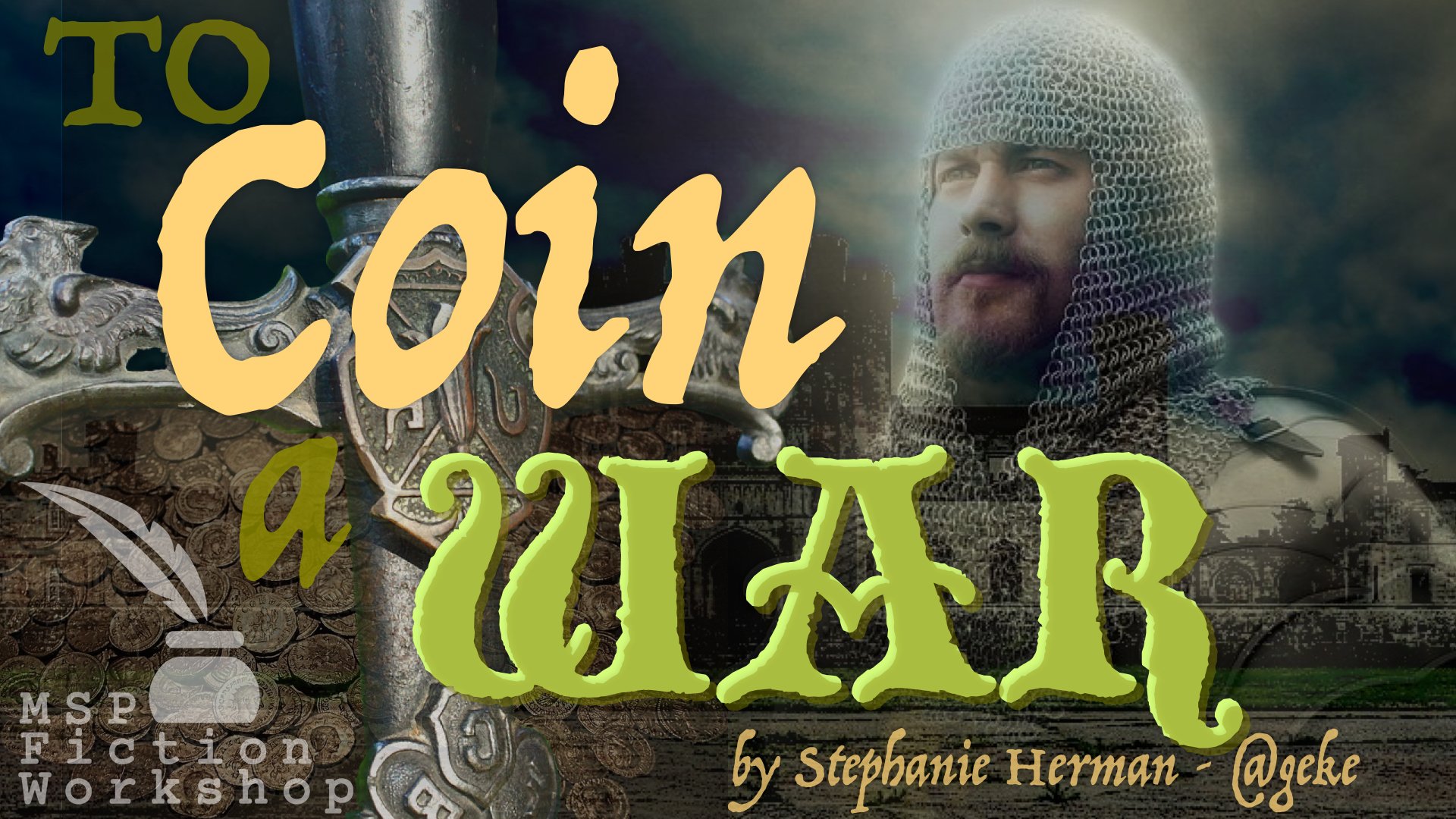 Part 2
The next morning, Saoirse woke half covered and shivering on the mattress of hair. A manservant provoked the fire at the far end of the room and a maidservant stood guard, to keep the guest, and her bridal integrity, safe. Aoibhneas floated into the room, a brocade over her arm.
"We must get you dressed!" She placed on the bed a pale blue gown, a patchwork of thin furs lining the bodice. Saoirse crawled to the foot of the bed to see. "I made this for your wedding."
"Thank you." She pulled it over her head and it lodged round her shoulders. "You were expecting an infant?" Saoirse tugged the tight dress down over her chest.
Aoibhneas stood back, worried she had stitched this girl a gúna bainise that was offensively small. Nobody in Aduaine had known exactly what to expect, and they had been told little of the coming bride from Stane. They knew she came to wed Leannán of Faodair. They knew she brought a dowry of gallowglass and that these soldiers would defend Aduaine from the consuming English crown. But they did not know the width of her shoulders. Aoibhneas, herself, had been expecting a child with a freckles and averting eyes. Who arrived was a grown woman with shoulders and a held gaze.
"Most brídeach married in Ulster are small, cailín lasses," Aoibhneas admitted, smoothing the gown stretched across her back. "A mite younger than you, to be sure. But we should have expected a woman to arrive in Aduaine, a woman living well in herself," she turned Saoirse around. "You will make a powerful lady to Leannán's lord."
The two women smiled.
"I was 14 when I married Uachtarán," she continued. "But I had no dowry, as you. Only small hips, small shoulders, a small appetite. In all things, I cost him little. You must be, what? Thirty years?"
"I'm 26."
"You'll cradle children well in your hips, Soairse. Most brides of an Ulster lord have useless hips. A problem for the ages and why so many massive kings struggle for an heir."
"Yes," marked Saoirse. "Men like small things of no price." She smoothed the gown over her broad, firm belly. "I would guess that half your bottom still fits in one of Uachtarán's hands."
"Yes," Aoibhneas smiled, "and all his valor fits in one of mine."
Saorise looked up. "This hand?" Saoirse grabbed it with her own. "I hope it's well washed!" The manservant and maidservant now provoking fire in the second bedchamber wondered at the shrieks of laughter coming from the first.
Once the gown was anchored and battened down, Saoirse asked about her gallowglass. Aoibhneas told her they were bedded up north, learning the lay of Ainghníomh's hills, the first area of Aduaine vulnerable to attack.
"Tell me about Leannán."
Aoibhneas wrapped Saoirse's head in a veil scarf and placed a small wreath of heather over her forehead. "He is a busy man. You'll not be bothered of him much, I'm sure."

Brighid sat in the grass of the Faodail valley, enjoying a ray of sunlight and fondling her feather pen. She had recently returned from a place far away, not in miles but in years, and was daylight dreaming, penning the verses of an idea that had been growing like a tendril in her brain.
"What are you writing?" A small child from the shire stood before Brighid with mussed hair and a dirty nose.
"I am writing Hymm."
"A hymn?" the child's eyelashes raised like two hands. "Sing it!"
"It doesn't sing," said the faery. "It recites." And to prove that she was right about this, she recited it:
Hymm was a hero, hawkish for war:
A savior without a save-ye.
At our ditty's beginning we find this young lad
on the prowle and hunt for a wee bit of knaving:
searching for weaklings in gingham or plaid,
or a nyrd with the need of his saving.
Hymm's wish was for war: raping, pillaging, gore;
all about Hymm, alas, only peace.
Still, he wanted the glory, his name in the story,
a sword's swarthy motto, a vain Irish villain,
the money, the many, the madness, the... truth?
All he wanted was someone to need him.
Why so lacking in war, in this lair of the knight?
Why such quiet, amenable calm?
Well, the hamlet of Mundt had a marketplace venue
where force wasn't practiced, exchange was a choice
that was made by agreement, consensus, and voice.
Folks grew up thinking profit was peaceful.
Now, the love of his life was a lib'ral, a lass,
who supported control of all swords.
Sweet Cindy the Sleeve-Hearted sat on the Board
of its Peaceable Outreach in Smyrtlegut Fjord.
She hated all war and the weaponry for,
but she slept with the knights if they paid her (the whore).
So to win her affection, Hymm set out to prove
that his violent nature could save her.
He softened his sword with an inlay of jewels.
Named it Penelope, banned it from schools.
He signed her petition for sgien-card renewals,
and promised to tythe with his taxes.
Then he set out to find a good way to achieve
all the glory that might catch her eye.
In his thoughts he did think opportunity lay
on the outskirts of Mundt by the gardens of Smay
where the sentries would play, with the ladies, croquet,
and where Cindy could watch from the Fjord.
Placated in peacefulness, profit, and pie
Mundt made a vulner'ble prey;
The people were focused on serving their peers,
and soldier attrition had gone on for years.
The routes for invaders were rife; after all,
the defenses of Mundt were just fences.
So, insisting on sinister twisting of plots
Hymm decided to drum up some business.
A monster he'd seek and some havoc he'd wreak
on the village of Mundt, with their swords somewhat blunt,
Sleeping peacefully now, but they knew not how soon
Hymm would threaten their lives just to save them.
The child clapped. "Tell another one!"
"I'm not done with this one." But her rhythm had been interrupted, and the interruption reminded her of something else. "Have you heard tell, child, of the burgeoning bride coming to Aduaine?" And as the child had not, she proceeded to tell a riveting, rhyming tale about the Scottish lass who was coming to help defeat the English army at the Battle of Ainghníomh.
The youngster didn't realize that battles aren't normally named until after they're fought. But had she realized this, she would probably have been content to believe that faeries might know things other people did not, and out of order, too. But one thing did puzzle her. "Why are your stories all about war, wee faery?"
"They're not!" Brighid barked. "But," she pointed at the child, "you can't have a hero without one."

Saoirse hiked up her dress of restriction and followed Aoibhneas up the stairs. In the great hall of the castle Bawn Guelph, many fiddles were sawing and a drum beat. Hands furiously plucked at the harp, busy spiders with ringed legs. Lord Uachtarán noticed his wife in the archway and raised his stein, drawing them over.
Many people, mostly men, were laughing, some shouting over the strings. Aoibhneas sipped on some mead and having given it her approval, offered it to Saoirse.
Lord Uachtarán reached out his hand for the youngish bride, then turned to Leannán. "Má phósann tú i n-aon chor, pós anuraidh! If you're going to get married at all, get married last year!" The men laughed at this because it was, as history recorded, exactly what had happened.
"Lord Leannán," Uachtarán bellowed more soberly. "Sonuachar chugat! A good spouse to you!"
The priest, Lord Láidreacht's boy, approached the center table and clapped. "You will now pledge your troth and give your consents before almighty God. Join hands." He looked at the bride. "Will you take this man, his earthly possessions, his status, his flaws, his full character, and so pledge before the God of our fathers, and of the good St. Patrick, and of your future issue?"
"I do," said Saoirse, shaking.
"Will you take this woman, her earthly possessions, her status, her flaws, her full character, and so pledge before the God of our fathers, and of the good St. Patrick, and of your future issue?"
"I will," said Leannán. Aoibhneas noticed his verb's future tense.
"Let it so be recorded," said the preist to the scribe, and their words of consent were written into a large, leather-bound book.
After this, more drink was poured and more foods ladled out. Leannán sat beside his new wife, laughing but rarely looking in her direction. He smelled of ale and horse. After the feast, which seemed to Saoirse to have been the main purpose of their gathering, she was taken downstairs, undressed with some effort, and packed and prepared for her journey to Faodail.
"Lord Leannán will bring your gallowglass in the week following. Your cook, Nádúrtha will take you to the castle today and settle you in." Her servants loaded the trunks in the wagon, and Aoibhneas offered embrace. "Know this well, young Saoirse," she said quietly, "that the small hand of a castle lady wields great power. It can form any wall, swing any tool, and thrust any weapon but by its simple point."
As her wagon dragged away from Bawn Guelph, Saoirse watched the tiny hand of Aoibhneas waving farewell from under its long, woolen sleeve.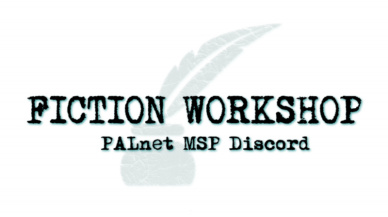 Thanks to everyone in the MSP Fiction Workshop for their help, red ink, and encouragement!