Here is my entry for Day One of @flamingirl's We Love Animals photo contest.
These beautiful squirrel monkeys are almost daily visitors to the trees outside my house in the jungle of Costa Rica. They hang out in big groups and come by looking for food in the fruit trees. On this occasion they stopped to eat ice-cream beans. They are delicious fruits with big black seeds and a white outer fleshy part that tastes just like vanilla ice-cream. A favourite fruit of mine too. This was shot with my Canon Powershot SX60 HS.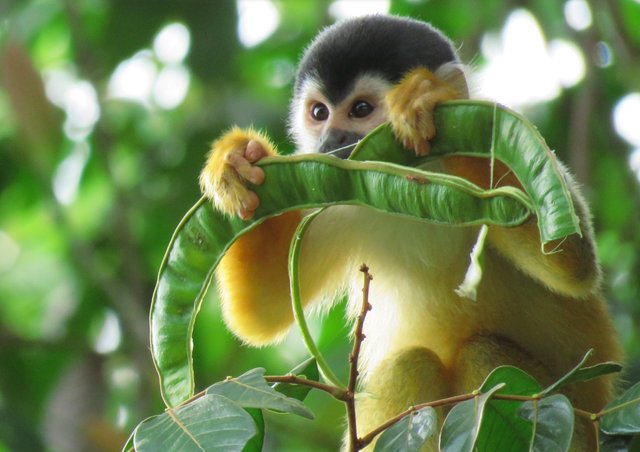 Proof of photography from the same shoot....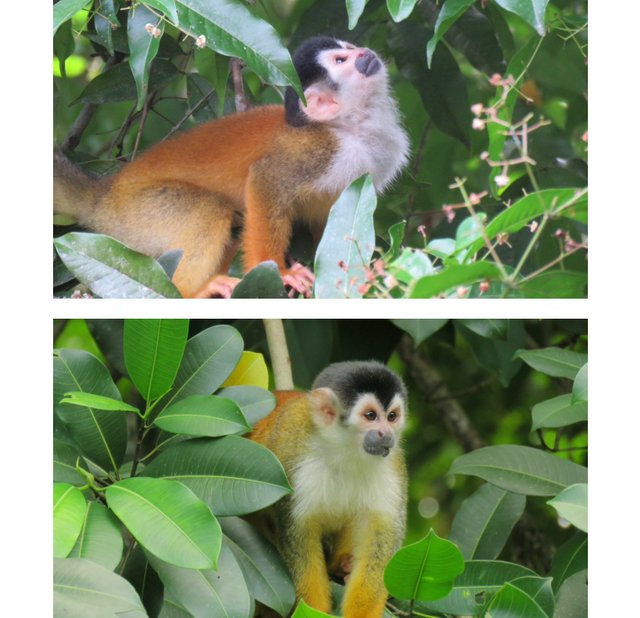 Good luck to everyone taking part in this awesome contest and thanks @flamingirl for hosting another wonderful contest! ❤️