Today was a marvelous day, the sun showed her precious face, so I was out enjoying her. So a simple healthy dish was in order. TACOS...…….. I always make mine with ground turkey, less fat and I enjoy the flavor. For years I fooled my crew, they thought they were getting beef, and I never corrected them. But I did tell my daughter-in=laws, and my sweet daughter, who by the way, is my hero. She is healthy in every way. She eats right, works out, takes her vitamins and juices.
So proud of her, I guess I did something right.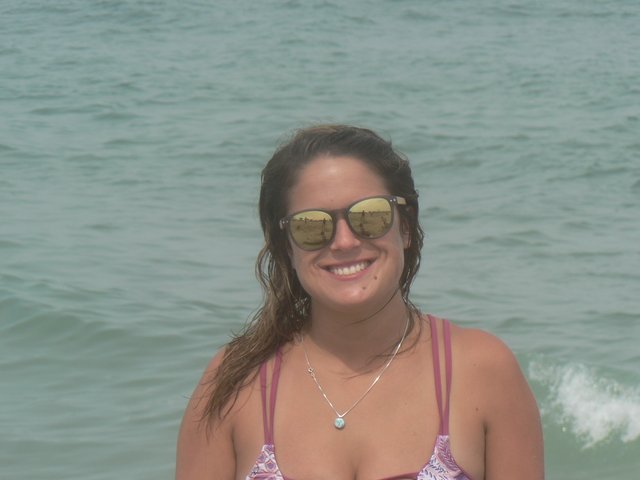 So here is my formula for a simple, healthy, quick dinner that most people would enjoy.
Start with lean ground turkey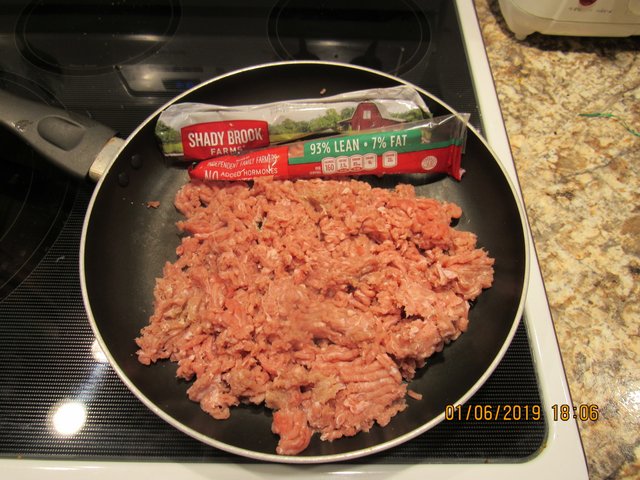 Add taco mix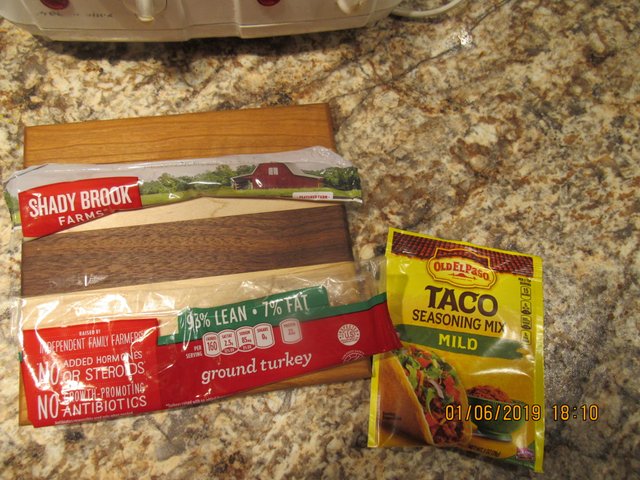 Lettuce, tomatoes, cheese and a little sour cream, topped with taco sauce. YUM!!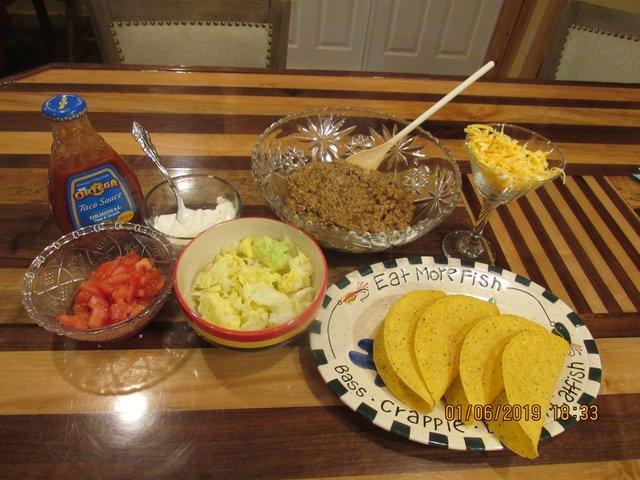 BEAUTIFUL !!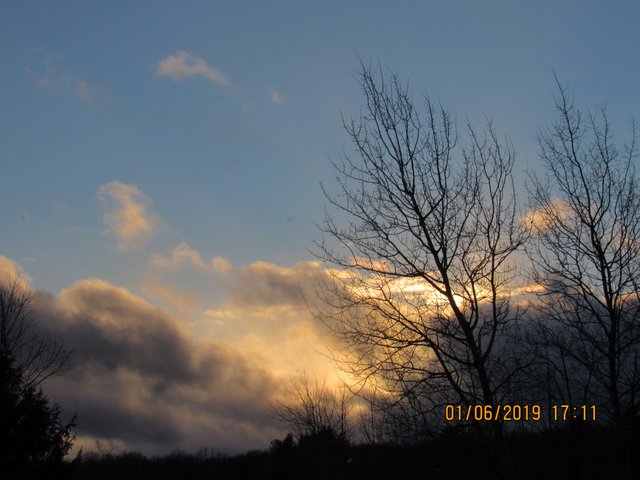 Sometimes simple is better...God bless all my foodie friends