This is the last fff-challenge hosted on my account. From now on, we will play on @playonsteem! :D Head over there and follow up with that account if you'd like to play again or discover more challenges/games/contests to have more fun and earn a little extra SBD!
4 excellent entries that I picked as winning entries from last Friday (Week 2):
---
A freewrite a day calls some SBD your way! Ok. That was corny. Still, congrats guys, you've all inspired me in many ways with your relationship with the time we call night. Great write-ups!
All other entries were great as well and all were curated by the eSteem curation trail! This is one of the main reasons for the challenge: to encourage people to try the @eSteem-app and earn some extra whale upvotes!
»»----------------~☮~----------------««
Let's set the theme for week 3! Again, the winning this time is 1SBD and for the next round, we'll do something even more awesome. Remember: @playonsteem ;)🏆
The rules, as always, are:
Follow the prompt and write a minimum of 250 words on the topic.
Post ONLY through the eSteem app. Get it at https://esteem.app
Use hashtags fff-challenge and esteem
Include one photo related to the prompt/topic (original photograph, no pixabay)
Submit only on Friday after my #fff-challenge prompt post on my blog @kaliju
Three (or more?) winners will be announced after I read your submissions! I'm not biased in my selections and so it doesn't matter if one may think that their post is more deserving over another: all will be curated and upvoted regardless 👍
»»----------------~☮~----------------««
Today's topic (prompt) is:
Which animal can characterize you best? 🐙
This is Iris, my teacher.
I must be a culmination of a few species of animals out there, but, I learn a lot from cats. That makes me a cat, then, I suppose. What about you? Ever thought of what animal type represents you best?
Let's go for that blogging exercise! I'm looking forward to your entries and I encourage you guys to go through each other's posts as well. The previous entries were so fresh, I felt so easy reading them and I barely have the time to read these days! That says something about the freewrite format - it's easily digestible and can be quite unorthodox. Love relaxed vibe of it. Meow!
---
»»------------------~☮~------------------««
¡ꓘϽO⅂ꓭ ꓕXƎN ƎHꓕ NI ՈO⅄ ƎƎS
▒▒▓█▇▅▂ (>‿◠)✌️▂▅▇█▓▒▒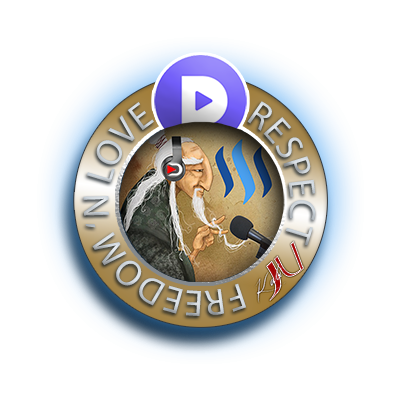 ᗢᖇᓮᘐᓰﬡᗩᒪ ₩☮ℜḲ by