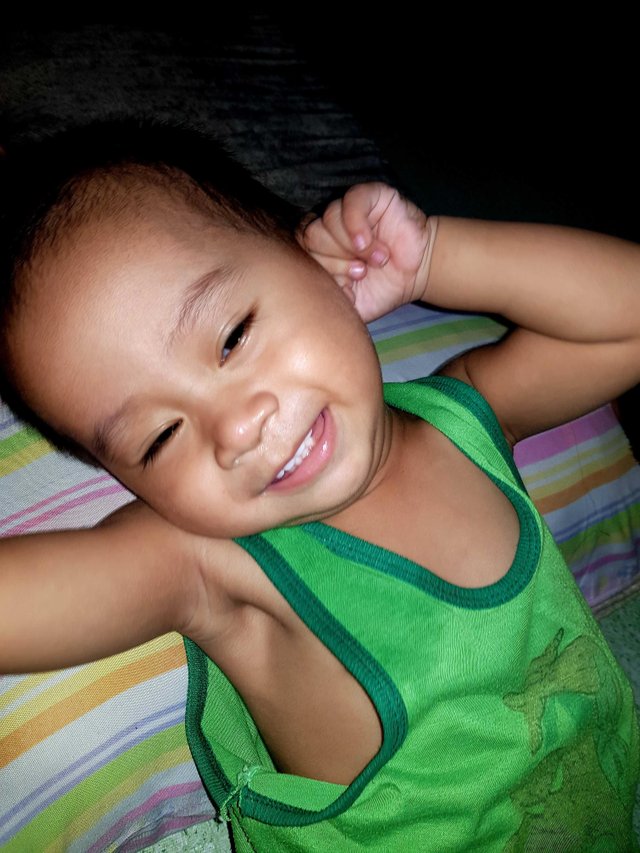 September 5, 2018
Third day and his fever still did not go away. His temperature would just go down for a few hours with every dosage of paracetamol. We took him for CBC and UA exams by around 10am. His lips and cheeks were red and his eyes were drooping and red too. Yet, this spiderman fan insisted with the energy left in him for this shirt.
We kept whispering to him, even when he's sleeping, to fight and stay strong and pray to God for healing. At times he would attempt to open his heavy eyes, looked at me and smiled.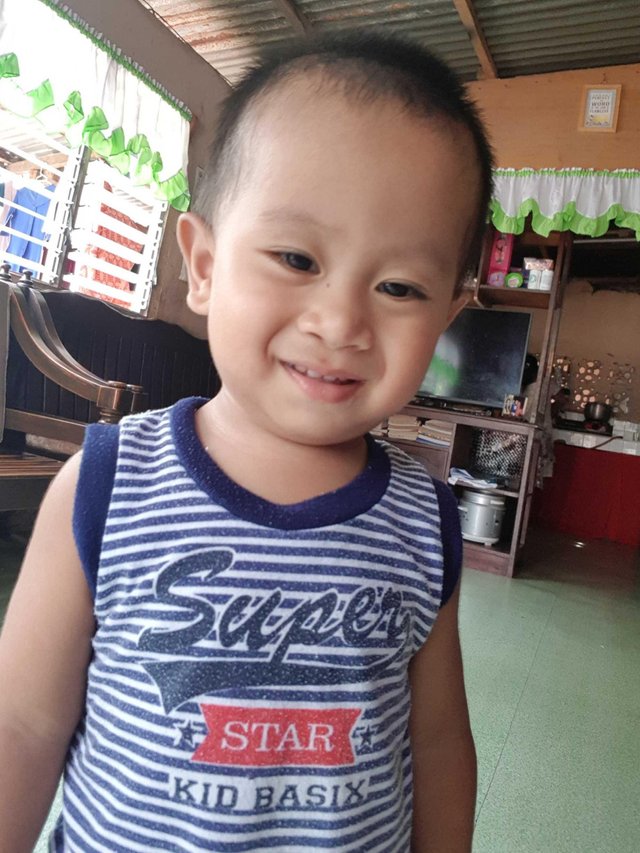 At lunch, Aldrich sat and looked away from us. He was shivering. Whenever his mother tried to comfort him with her touch, he would scream. His mother observed that his muscles and joints were painful. She also observed that although he did not want to be touched, he held on to the table tightly as if he's trying not to fall or lose consciousness. Our emotional pain was double his physical pain. His mother was successful in holding back tears of worry and pain, though.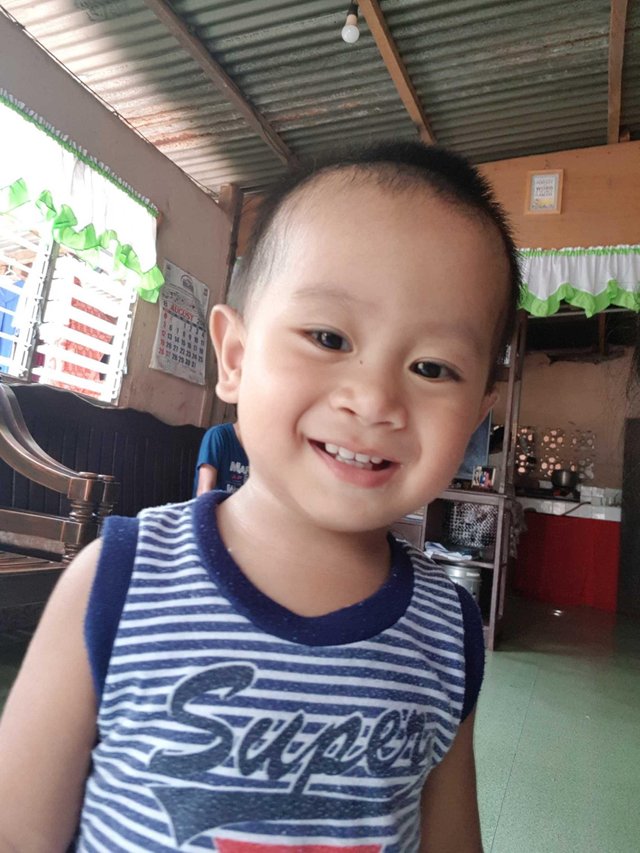 In the afternoon, the results were released. We decided to show them to his pedia early tomorrow morning.
At home, we ran out of paracetamol again and we ran out of money again too. His mother asked help and felt helpless and broke down to tears telling God that "I cannot do this anymore". As she was crying and talking to God, my phone rang with a message of monetary help. At that same exact time, Aldrich started sweating. His fever alleviated. An hour passed... two hours... he kept sweating so much. He was supposed to take another paracetamol at 4pm, but miraculously his fever has not yet come back. Today, as I am writing this, he is sleeping soundly with no fever and no pain. MIRACLES DO HAPPEN.
HOW COULD I THANK YOU ENOUGH, LORD?
Made and Owned by @dunsky

https://esteem.app
Made and Owned by @dunsky