Who does not enjoy a large variety of international food served along with great music and great company? Well as a foodie, I certainly don't. So yesterday, I went to the local food festival in my town here in Holland and I want to share some pictures with you all beautiful people.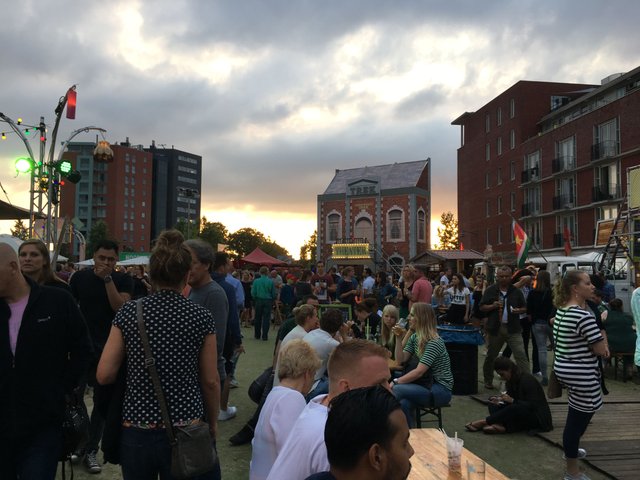 It is not a very big festival but it lasts for 3 days. There is a big variety of food ranging from Thai curry to Indian lamb naan. "Trek" is a Dutch word which I use so often. It means that you want to eat something. It does not literally translate to hunger, but it is more like you want to snack on something or you could use some bite. So I quite like the name of the festival.
One of the most amazing thing, at least amazing to me is how people of all ages can come together and enjoy this event. Everyone was dancing and eating and drinking. I think that people need to shake off their stress and this kinds of events really serve the purpose.