Ferrum Network - creates its own cryptocurrency exchanger! Kudi Exchange App.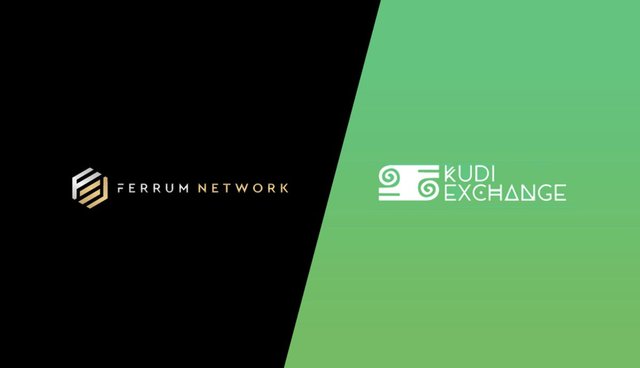 Greetings to you my dear readers. Today we will continue to disassemble the project called Ferrum Network. In the last article, I told you about what this project will consist of. For those who have not read my previous article. You can find all project materials here. As you already know this project carries a unique idea. Combine all cryptocurrencies using a unique protocol. With the help of a subnet that allows you to interact with any blockchain. This project creates an entire ecosystem from scratch. In today's article, we will talk about a subsidiary project called Kudi Exchange.
The fact is that the Ferrum Network project team is trying to combine all cryptocurrencies. And for this, we need universal means of working with our cryptocurrency assets. Therefore, the team creates its cryptocurrency exchanger. Which will help the Ferrum subnet to perform all the tasks? Exchangers that already exist for these tasks are not suitable. The main problem of all this is to enable the project to work. Therefore, the team creates everything from scratch. My wallets, my exchange, I have my coin which will be a payment for transactions within the network. I know it is not easy. But the team today overcomes all these obstacles.
Already received positive news from this project. Because the cryptocurrency exchange is ready. It is called, will be Kudi Exchange. And it will be carried out all the major exchange operations with cryptocurrency. Recently, I found information from the BBC channel where they reviewed the exchange. I consider it very good for the development of the project when large companies pay attention to the project. This attracts new users and investors. Below you can find this news story and get acquainted with it.
Cryptocurrency exchanger made in the form of a mobile application. Which is suitable for IoS and Android. Where there will be a wallet on which your coins will be stored. On this platform, but you will be able to buy cryptocurrencies, and money, as well as sell cryptocurrencies assets, it is also about sending the local currency for zero transactions. From the information of the site, I realized that this project it will be possible to connect a bank account. That will allow you to quickly buy cryptocurrencies and withdraw their printed funds. It is a matter of saying that you can use the wallet data itself and the credit card and without any commissions to pay to put goods and services. This is a new generation financial instrument for Ferrum decentralized networks.
The project also has many other benefits. Which is detailed on the site? One of the key advantages is working with fiat funds. We all know how hard it is today to withdraw money on a cryptocurrency exchange. The project also confirms that it will support work with some payment systems like Visa and MasterCard. The platform will even support bank transfers. The platform will support peer-to-peer and a stable USD Stable Coin coin. A table with benchmarking can be found below.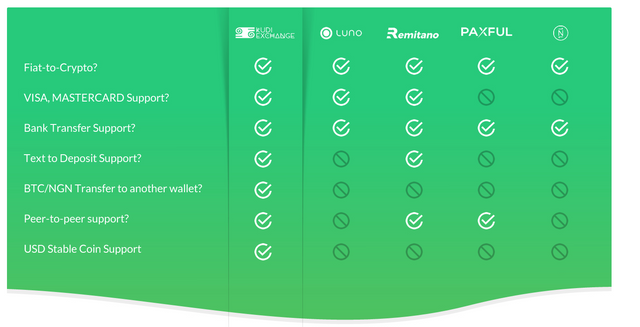 Also, I think you will be interested in. That the team provided full information on commission fees in the inside of exchangers Kudi. This information is taken from the official website of the project.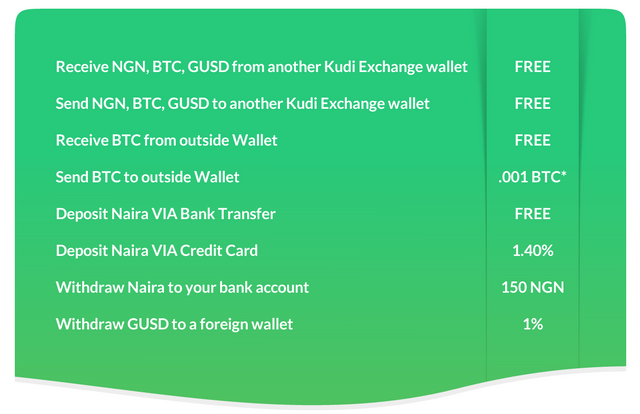 But security is one of the most important details of any cryptocurrency projects of any exchange. The project team brought up with full responsibility. Also on their website, they have painted many stages of the security of the project. If you are interested in this Information. For each of the points, I will leave a link.
Acceptance of Term | Electronic Communications | Kudi Exc.| Kudi Wallet | ID Verification | Deposits | Withdrawals | Instant Buy or Sell | Fees | Service Availability| Transaction on Crypto Network | Account Inactivity | Closure of Your Account | Restriction | Kudi API | Financial Advice| Taxec | Export Controls| Prohibited Activities| Disclamer of Warranties | Limitation of Liability| Indemnity | Disputes| Misclellaneous
Conclusion

Ferrum Network is an excellent project that deserves your attention. It has a lot of products that help to close all the issues of this network. It has many followers of this project. You can see how the team is actively working and developing. I hope that soon the team will be able to show us the prototype of the new wallet for Ferrum. Also, the project has a lot of fresh news that we will analyze in the next article. And this is a change in the blockchain Etherium on the blockchain Binance. Thank you for your attention dear friends.
---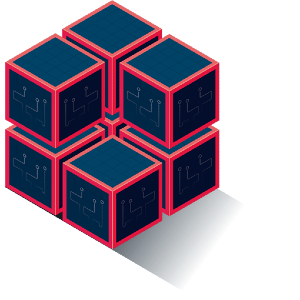 Contacts
🌏 Website: https://ferrum.network/
📃 Whitepaper: http://whitepaper.ferrum.network/
🔊Telegram: https://t.me/ferrum_network
🔊Twitter: https://twitter.com/FerrumNetwork
🔊Reddit: https://www.reddit.com/r/FerrumNetwork/
🔊YouTube

Autor
Bitcointalk Username: anatolij.shishkin
Bitcointalk Profile: https://bitcointalk.org/index.php?action=profile;u=2280356
ETH 0xae291938EcF7887cbD6edAa42Dec3d9abC9dEa94