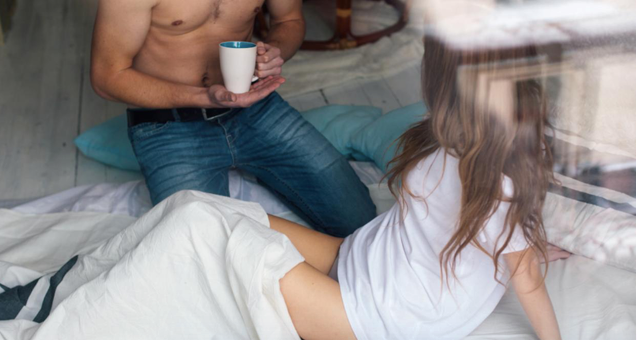 Hey look! Another list of demands! Why stop at 100? The article's subtitle ensures they didn't have to:
We've got more if you need them.
The Full archived Article was written for Happy International Women's Day which occurred on the 8th of March and includes such gems as "32. Pay for porn." and "53. Refuse to speak on an all-male panel."
Some are laughable in their absolute logical contradictions. For example, attempt to mentally reconcile these two:
7.. Be kind to women in customer service positions. Tip them extra. (But not in a creepy way.)
9.. Don't maintain a double standard for… anything, ever.
or these two:
32.. Pay for porn.
33.. Recognize that sex work is work. Be an advocate for and ally to sex workers without speaking for them.
Is the author suggesting that instead of streaming porn (which * is actually* monetized and paid for via ads) that we instead go out and purchase the services of a prostitute?
Other examples provided by the author lack logic, principle, or generally demonstrate a lack of understanding on why the issue occurs in the first place.
For example:
19.. Learn to praise a woman without demonizing other women. "You're not like other girls" is not a compliment. I want to be like other girls. Other girls are awesome.
If this compliment is given to you by a man, you should absolutely take it as a compliment. There's a reason he likes that "you aren't like other women". Obviously the author (and women in general) have negative traits that she is overlooking and which men do not appreciate. Go be like every other woman. We will pick out the traits that "aren't like other women" and appropriately compliment them in hopes of incentivizing more of that behaviour/trait.
22.. How much of what you are watching/reading/listening to was made by women? Gender balance your bookcase.
According to my GoodReads account, I've read almost 650 books. Without doing the legwork to determine if my bookcase is perfectly sexually aligned, I can already tell you that anything written by Ayn Rand probably doesn't count in this author's mind. But 50 Shades of Gray probably does.
Espousing the principles of rugged Individualism should be right up this author's ally. Maybe a couple feminists should read the likes of Isabel Paterson, one of the three founding mothers of American libertarianism.
Overall, many of these are common sense and have nothing to do with sex:
Don't interrupt people in meetings
Assume people know what they're talking about unless given evidence to the contrary
If someone calls in sick don't ask for the gory details
Be mindful that people have lives outside of work
If a person you know has been assaulted, don't ask for proof...
This is an article written by somebody who is obviously bitter. I find it interesting that the feminist will claim they want "equality" but we are provided with numerous instances in this list where she talks about how women are probably better than men.
I leave you with this gem and a thought I had as I was reading this. Women are as powerful as men to do whatever they want to advance their careers, personal life and family. Do it.