What does it mean to be a woman?
First of all I want to say that to be a woman all you have to do is identify as one. Then I'd like to tell you a story about my mum and how she raised me and my sister.
When I was growing up, my mum was a carpenter and my dad was a nurse. I wasn't even aware that was unusual. I had a great start in terms of gender norms, it was instilled from as early as I could remember that nothing was off limits because of gender.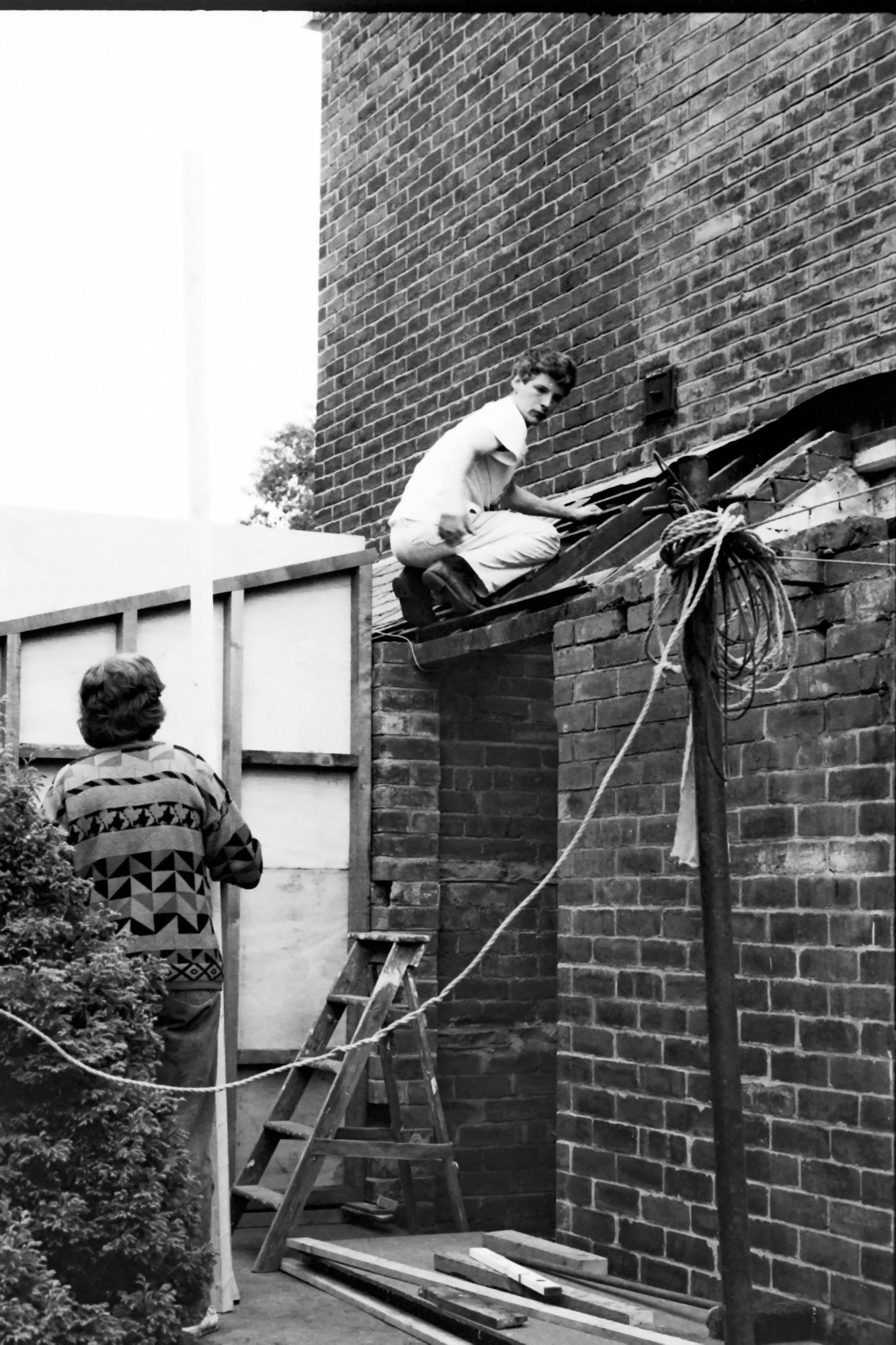 "My parents building a conservatory together (early 90s)"
My mum trained to be a carpenter in the late 80s, she told me recently that stepping into the workshop and working with tools and wood felt like being home, like she'd suddenly found what she was meant to be doing. Sure, some of the guys on her course scoffed at her for even being there, but she didn't stop and her teacher was supportive so she didn't care. The college she went to had daycare and I remember being 3 or 4 and walking alongside her when she picked me up and looking at all the wood shavings in the turn ups of her trousers. I grew up thinking my mum could build or fix anything and I wanted to be just like her. My grandma even made me a tool bag, just like my mum's, and filled it with tiny tools-not plastic ones, real proper tools, just tiny.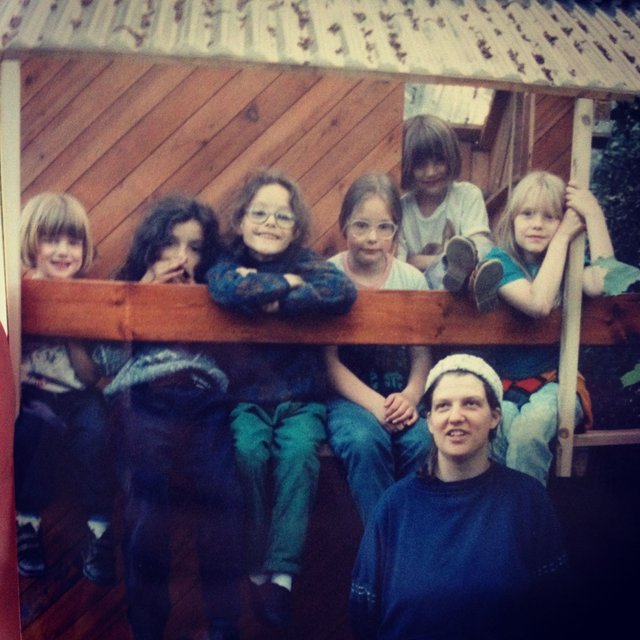 The playhouse my mum built us; me (left), my sister (back) and the neighbourhood kids
When I got older, she started teaching me how to fix things, even when I was really young. If a plug socket needed rewiring or the lights tripped she'd always have me and my sister sit and watch so we could learn to do it ourselves. She never said it was because we didn't need men or that we shouldn't think that we couldn't do it just because we were women, she just said "you need to learn how to be self-sufficient". Now, if something in my home breaks, I always try to work it out for myself, then I call my mum, then if we can't work it out I'll call a professional. That's the process.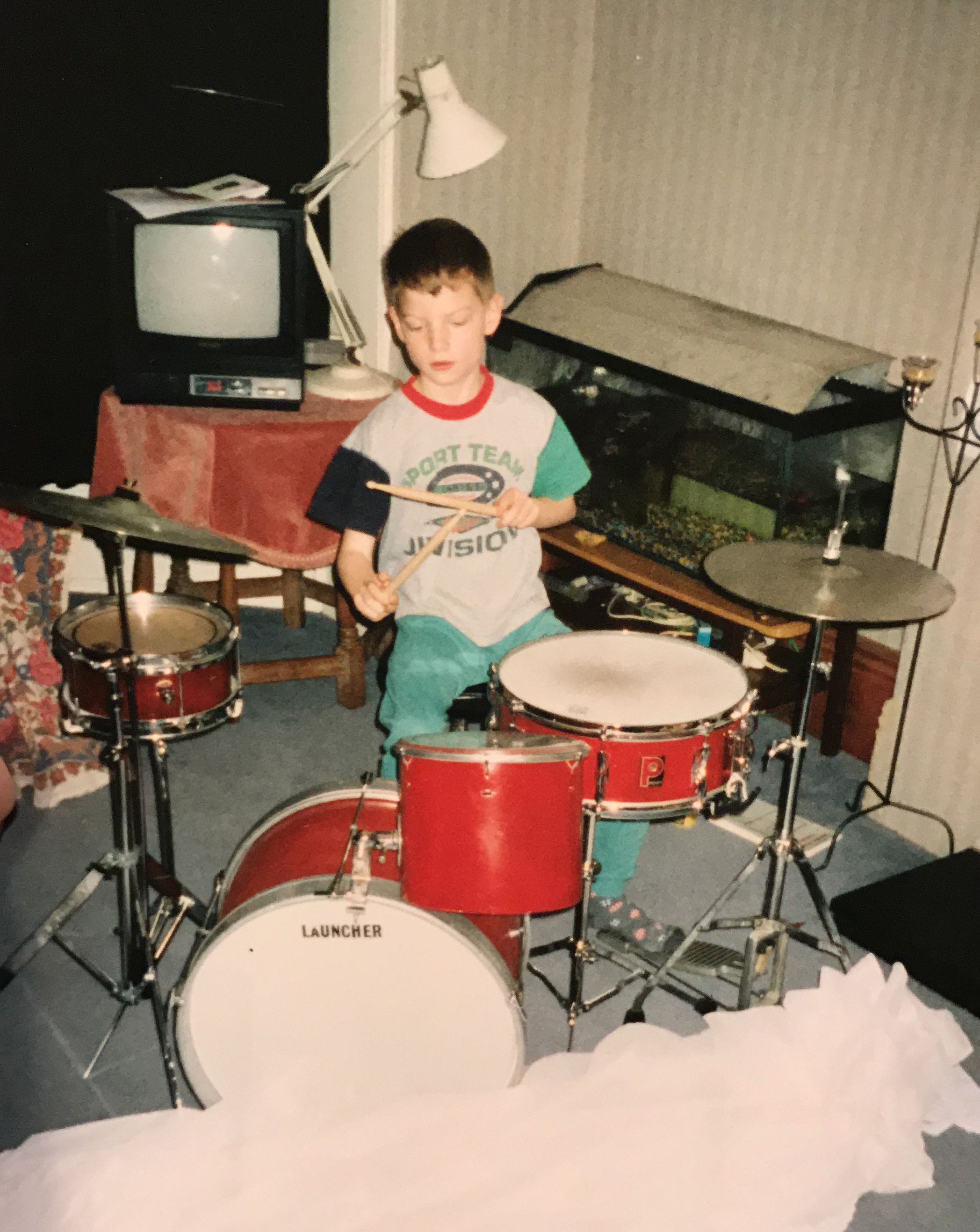 Me with my first drum kit (8 years old)
My mum was determined not to raise us to think we couldn't or shouldn't, just because we were girls. She always told us we could wear whatever we liked, have our hair however we liked and never told us "that's not for little girls". She also knew that it ran deeper than something that she could just teach by telling. Gender norms are so ingrained in our culture that it takes much more than just telling. She knew she had to consciously and constantly watch what she said or didn't say for the risk of us learning society's gender norms, almost by osmosis, the things she didn't even really notice in herself.
She told me recently that, before my older sister was born, she read a book all about this. The book described a study that had been done showing that even parents who said that they wanted to treat their children equally, regardless of gender, still let their male children run further or climb higher, before they called them back. The parents in the study didn't even realise they were doing this. My mum told me this really stuck with her. She was determined not to allow us to be held back by her fears. One day we were at the park, me and my sister in our rollerblades, I was about 6 and my sister 9. We'd got to the play park and my sister had climbed to the top of the climbing frame, in her roller blades! Me, being the younger sister, of course followed her up there, not to be outdone by my big sister. So, as I clambered higher and higher and my sister began hanging upside down from her knees right at the top, my mum watched us. We were calling out to her "Mum look! Look!" Every part of her wanted to call us down, but she was determined not to let her fear of heights stop us. Other parents began looking over to her, willing her to get us down, but she just kept cheering us on, telling us how well we were doing. I think that has stuck with me throughout my life, fear doesn't stop me. I feel it, but I know that it's ok to be scared and to go for it anyway.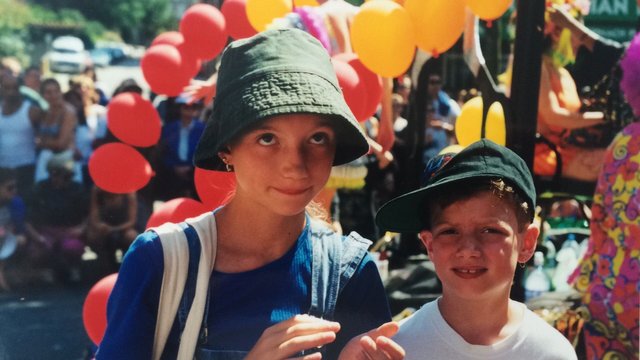 Me and my sister at Vancouver pride 1998 (I'm on the right)
My mum is my hero, she taught me that anything can be achieved with hard work and practice. She taught me to give it a go, whatever 'it' is. She taught me to get up every time I fall (and I fell a lot!) In a nutshell, she taught me that if somebody can do it, I can do it. I'm so grateful to the lessons my mother taught me and I know that when I have kids, if I can do even half as good of a job as her, then my children will have everything they need to conquer the world!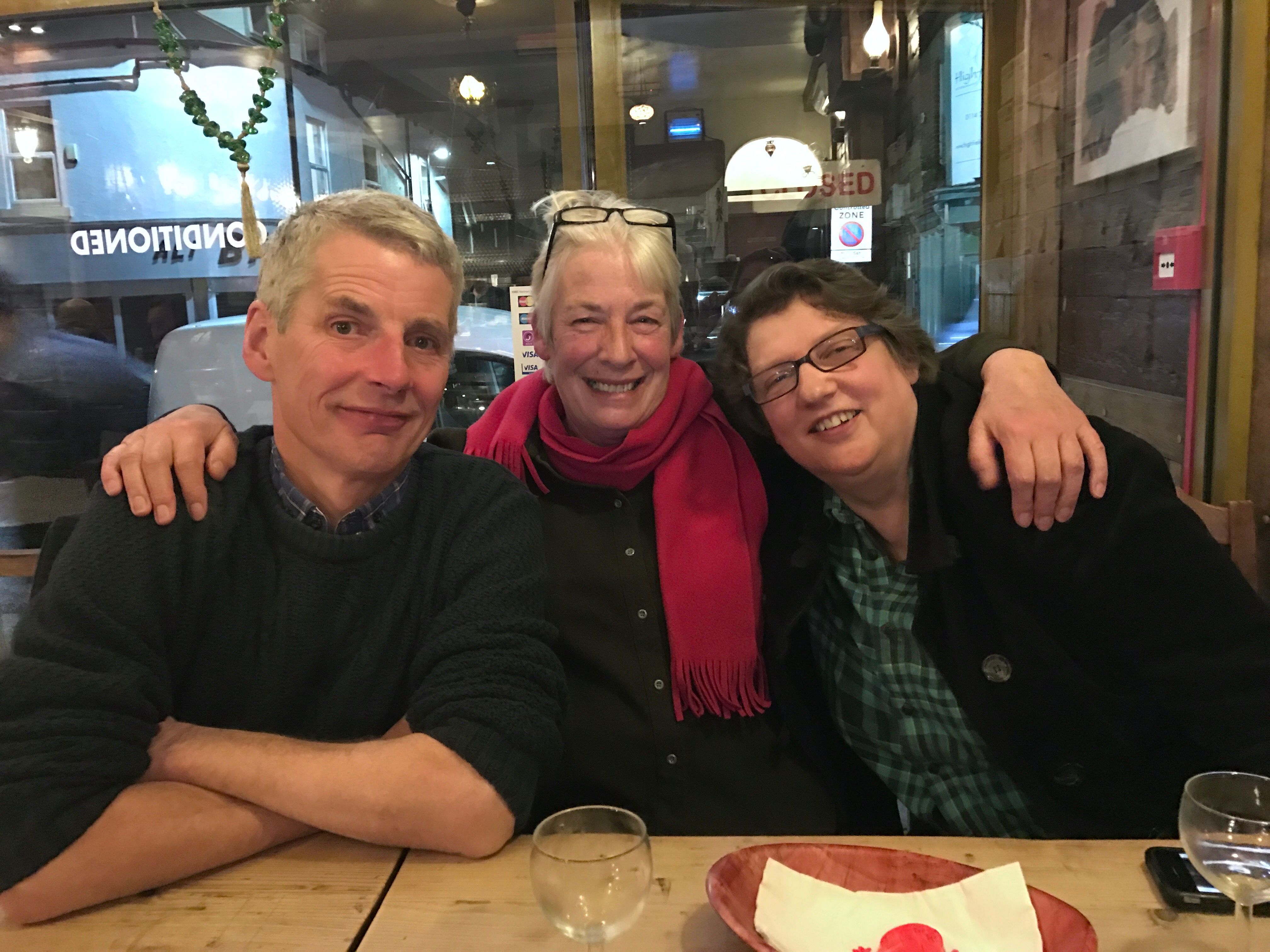 My wonderful parents: My Dad, my Mum's partner, Luise and my Mum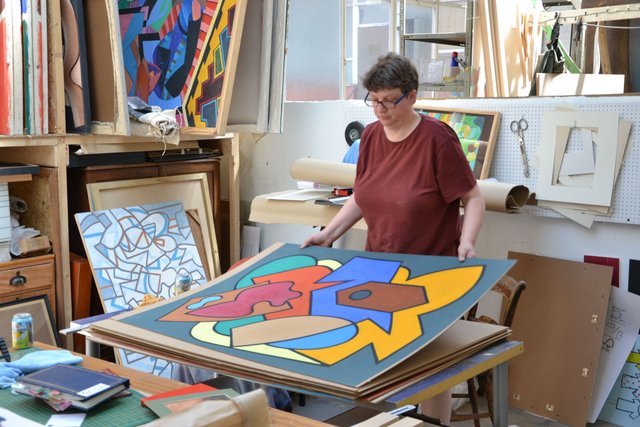 My Mum in her workshop (she now has a framing business)


Which lessons have stuck with you over the years?
Is there any particular values you're determined to teach your children?
If you already have children, how do you put this in to practice?
Let me know, big love!