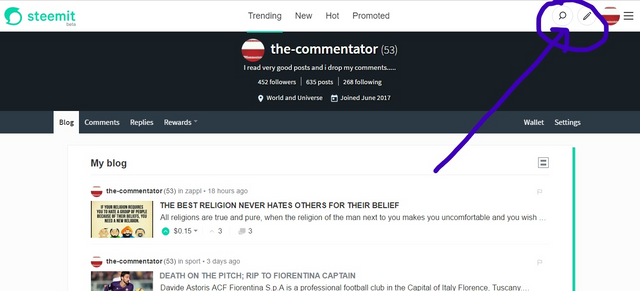 It's evolving everyday, just like the growth of a newborn baby. Each day with a more friendly and unique features that needs applauding and recognition. Only the curious ones might take not of this slightly and tiny change but it's really a beauty.
I was going through my page thinking on what to write about when i noticed the black old post icon gone, seeing the small "Pen in a circle" then i knew straight away we have been upgraded and then i clicked on it to give it a try. Here i am writing about a slight upgrade to my steemit page, if anyone else have see it.
To a non-techie Steemian like myself, this and other past changes i fell in love with. The next upgrade i want is the data consumption of the interface if it is humanly possible. But i once hear that anything you could think of could actually be made into reality in this digital age!
Thanks to Steemit Inc. and all the Development team working day and night to keep this place seamless and Bugless, One love to you people and Africa Thanks you all.
---
---
GOD BLESS YOU ALL!