Incentive-Based Feedback Systems Improve Dental Services
The internet has brought about much change over the last few decades, not the least of which is that people can voice their opinions online and it has impacted the nature of business forever. The dental industry has been built on client satisfaction and trust, word-of-mouth, and advertising to bring clients through the door. Now people will have an easy, transparent, and verifiable way to provide feedback on dental professionals so that people can make decisions about the kind of care they want and need.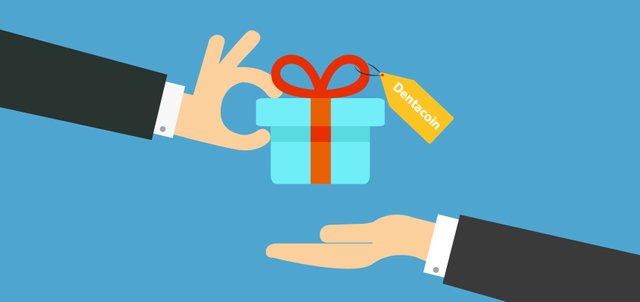 "The problem with feedback systems that dental professionals use is that they are mostly internal. Dentists ask for surveys to be completed and then they review the information internally. This means that any valuable information learned from patient encounters stays with the dentist of origin, and the global market cannot learn from those experiences. ", Dentacoin Foundation.
Dentacoin is using the Blockchain to reinvent the feedback systems in the dental industry. A first of its kind, Dentacoin will provide a trusted platform for patients to report on their experiences with dental professionals. Because of its incentive-based nature, Dentacoin can provide verified patient reviews so that there is reliable market information for dentists to draw from, and patients to make decisions from. This tool is the pilot project of Dentacoin and is called Trusted Reviews Platform.
Partnering with dentists, Dentacoin will be able to send surveys to patients only after their treatment and experience has been complete. This way, patients can't provide reviews for services not yet rendered. Unfortunately, this is a common practice with internet reviews: people are paid to provide positive reviews for a variety of industries, including the dental industry. We aim to break down the barriers to information, provide substantial market research that can change the way the dental industry functions, and provide patients with accurate dentist reviews.
Dentists will benefits from having access to reliable and real feedback that they can use to change the way they offer services, pricing, treatment options, admission, discharge, referrals, and more. Considering every aspect of operation, dentists can use the information obtained from Dentacoin to improve the quality of care and the effectiveness of their practice. This can mean big changes for dentists who are willing to have the spotlight put on them and begin working toward providing a more improved experience for their patients.
Dentacoin is a disruptive technology that is going to change the way the feedback system works in the dental industry. People are demanding more from their dental professionals, and are taking more of a leading role in the decision making process regarding the treatments they receive. By putting the power of opinion and feedback in the hands of the patient, dentists can find out where they stand, what is working, and what needs to be improved upon in order to maintain their roster of clients, and build a new, more robust clientele for years to come.