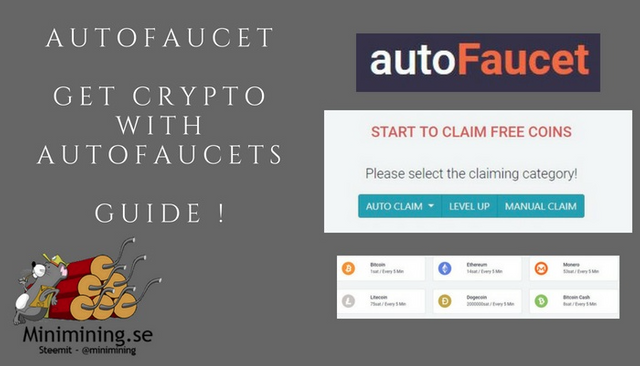 Autofaucet.org is a service that gives you cryptocurrency every five minutes. A minimum investment is required – but the earnings are minute too. But if you have a computer that stays on anyway, you can choose to earn a little extra. In this post I show how you can earn Dogecoin – but you can choose other cryptocurrencies as well.
Graphics source: Pixabay


This is how autofaucet.org works

There are many websites on which one can earn small amounts of cryptocurrencies. One can earn it by watchings ads, clicking on ads, or filling-in surveys or doing other micro-tasks. Autofaucet.org has a similar design, although it's highly automated.
This is how you do it
Start an account on FaucetHub
In order to receive earnings from Autofaucet.org, you need to have an account on FaucetHub. This account can be used to collect the earnings from several difference micro-tasks services on the Internet.

Register your public crypto-addresses on FaucetHub
For example, you can leave your Bitcoin-, Litecoin-, Dash-, Peercoin and Dogecoin-addresses. There are 14 different coins in total that you can choose to convert your earnings to.
You don't have to register all the addresses – only those that you are going to use. In the example below I leave my Dogecoin-address, because I want to be earning Doge on Autofaucet in the next step.
Click on Auto Claim in the top menu


Click AUTO CLAIM and choose "Every 5 minutes" from the drop-down list


Choose currency – click on the cryptocurrency that you would like to earn (in this example it's Dogecoin)


Leave address in the "Wallet Address" field.
This is where you paste the same address as the one your registered on FaucetHub. In this example I leave the Dogecoin-address that I have already registered on FaucetHub.

Not a robot – proceed further and leave a checkmark in that box. You have to prove that you are not a robot in order to continue.

Countdown – there will be a countdown for 10 seconds, after which you can click on the link that activates the payouts.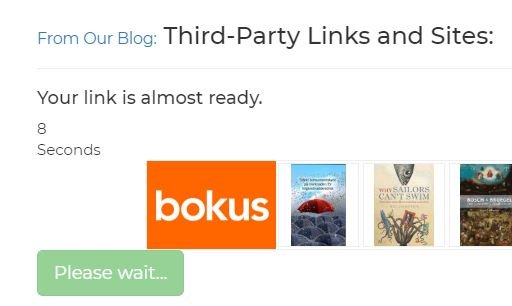 Payouts – a payout to the registered wallet address will be happening every five minutes (if you chose that particular time interval). It will be happening automatically as long as you have this website open in a browser tab. So you can surf to other websites, in other tabs, and still be receiving automatic payouts.

Prolong the time – after an hour you have to start from the beginning again, register your wallet address and so on. But there's an easier way. At any point in time you can click on the button "Prolong the session time now". When you do this, you'll return to the page with the 10-seconds countdown. Wait 10 seconds, click on the link and you have thus prolonged your automatic payouts for another 60 minutes.
If you are going to do this anyway, you can prolong your payouts for as long as your computer is going to stay on.

Autofaucet – Earnings – How to maximize them?

In this example I am using Dogecoin. Every five minutes I get 0.02 DOGE paid to my account. So in one hour it will add up to 0.24 DOGE. By extending the session time up to 10 hours a day, I can earn 2.4 DOGE per day (but I can let the computer run during the night, too).
In a month I get 102 DOGE. For simplicity's sake let's say that it's 100 DOGE. With today's price level it's about USD $0.2.
It is, therefore, a very small earning that I can get. But you can compare it to the extremely low effort required. Besides, you can increase your earnings manifold.
Few tabs
It's possible to run autofaucets for several different cryptocurrencies at the same time, in the same web browser. For example, by running Autobitco.in, Autofaucet.org and Autoclaim.in you can simultaneously run three cryptocurrencies at once.
By employing this solution we go up to USD $0.6 per month.
Recruit others
You can get 15% referral bonus byt recruiting other users of this service.

Why give out free cryptocurrency?

The answer is simple. There's advertisement on the pages that gives profit to those who created this service.
Is it worth it?

Yes and no.
If you're 100% focused on getting as much cryptocurrency as you can, this can be an easy way. Sit down at your computer in the morning and run 10 hours of automatic payouts. It only takes two minutes to do this. Then let it run automatically during the day, while you're participating in contests, mining in your web browser and blogging on Steemit – all the small ways that together pay you crypto.
For me it's a fun way. Not the most rewarding. I can easily name five other ways that give better results.
Do you want to start an account?

Please use my referral links. They are the links in the text above and these:
FaucetHub
AutoFaucet.org (for Dogecoin)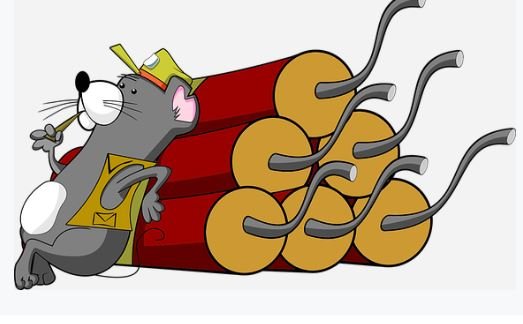 Graphics source: Pixabay
---
---
MONDAY- mining or free crypto
WEDNESDAY- contest
FRIDAY- Giveaway