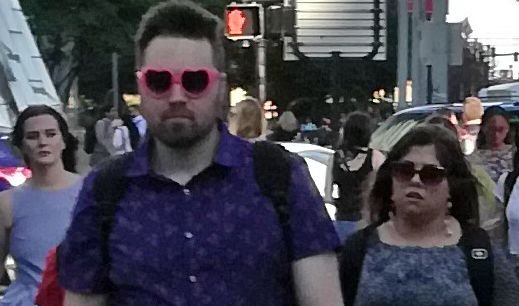 Why would a man wear pink heart-shaped sunglasses?
Maybe he wanted to impress the sweet ladies at the Cookie Monstah food truck.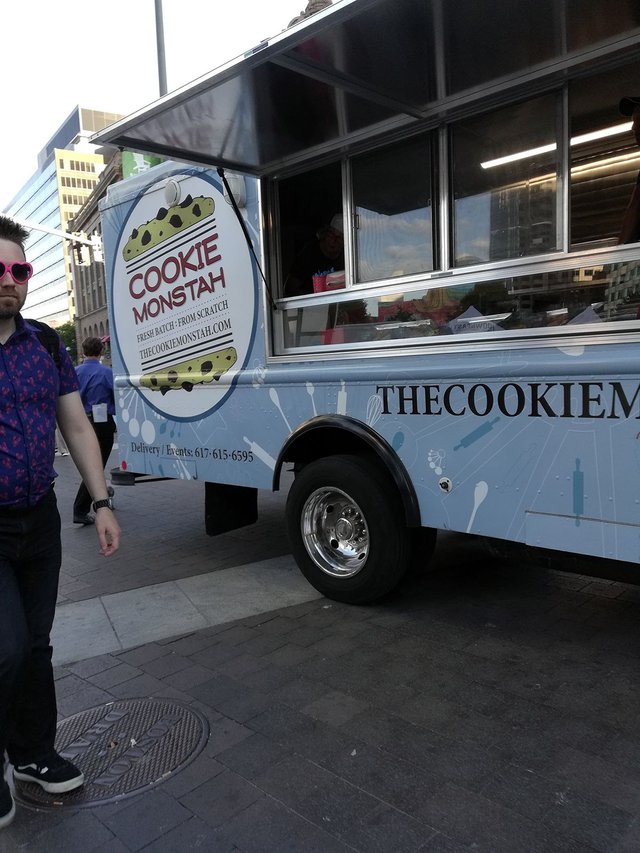 Why do tights have windows in them, all of a sudden?
They are already exactly the shape of your legs, and fanny, and ass. It's currently the closest you can come to legally going outside naked from the waist down. Do we need to be reminded that there is human skin under there, as well?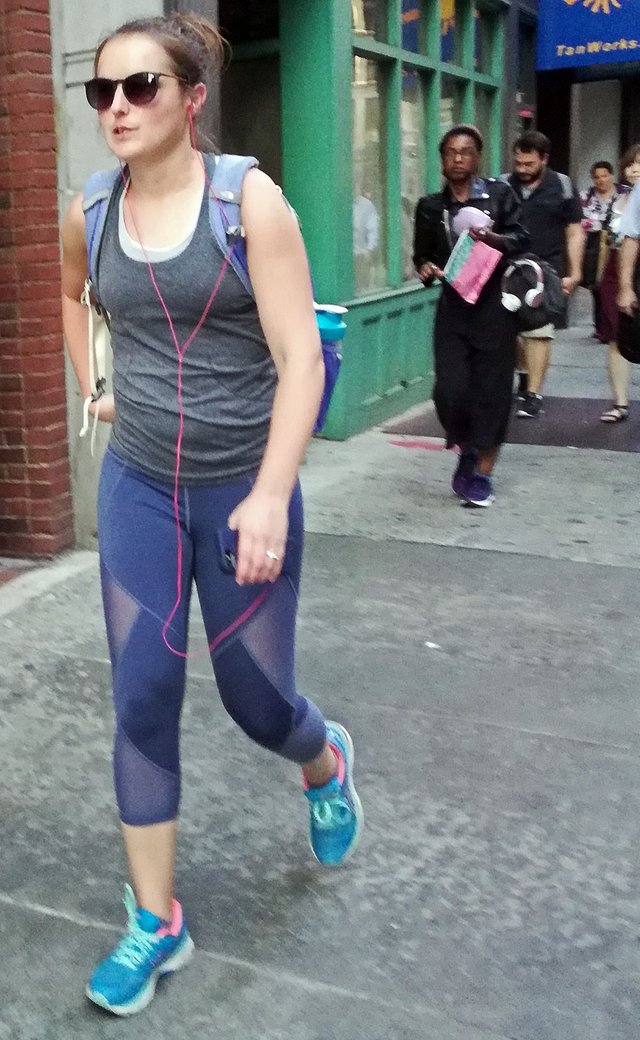 I see these window tights popping up all the time, now.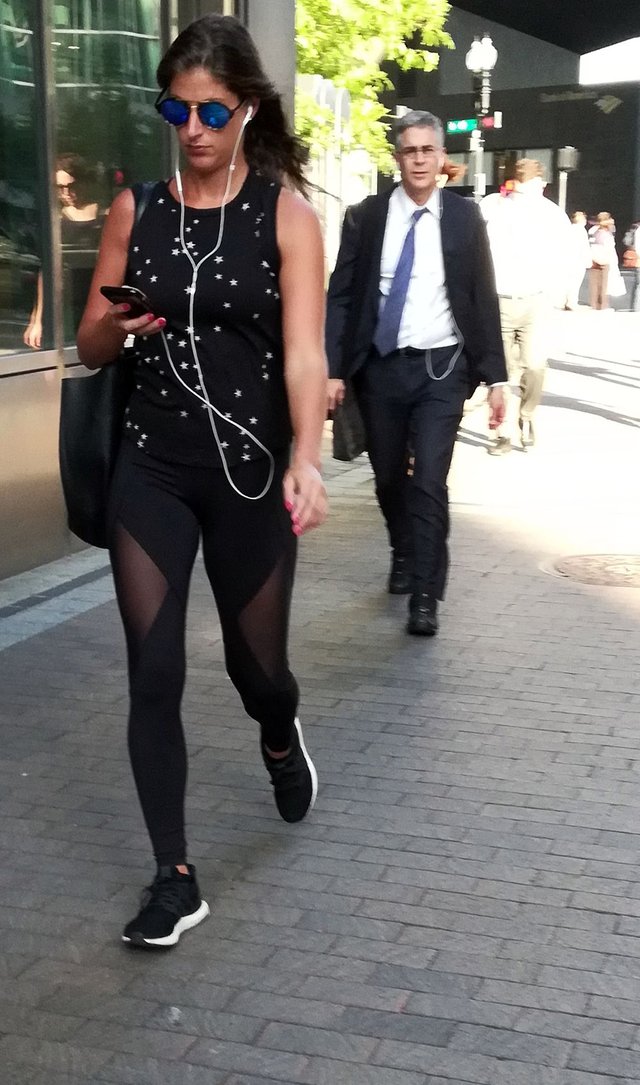 Why would a short skirt be made of Naugahyde?
The concept seems to be - cover as small a part of the body as possible, and keep it as hot as possible. It'll all balance out.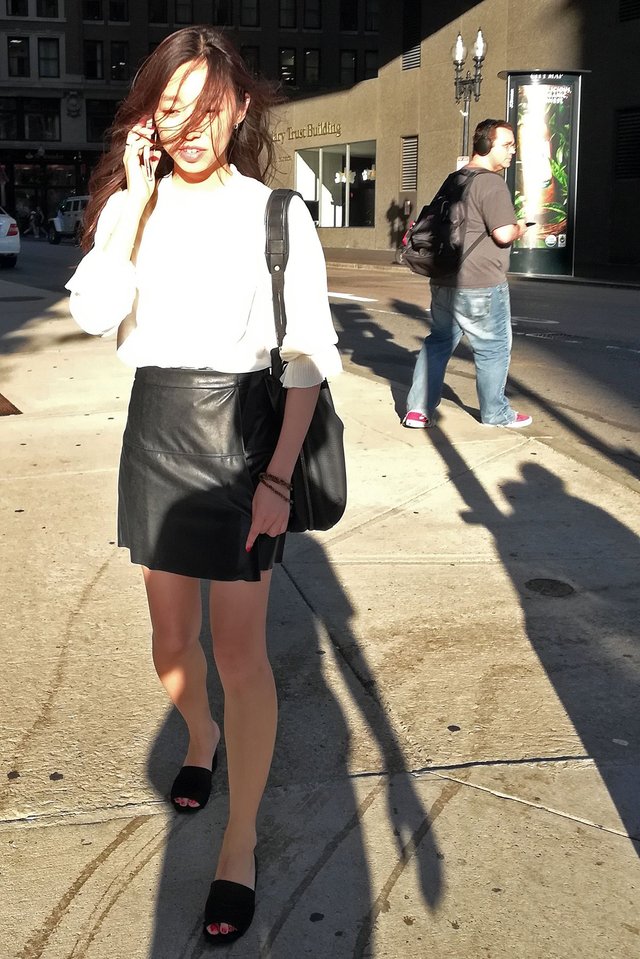 And the oldest mystery of all:
Why do men wear baseball caps when they're not playing baseball?
Is it because they're daywalking vampires, and they need to keep the sun out of their eyes as they contemplate their next meal?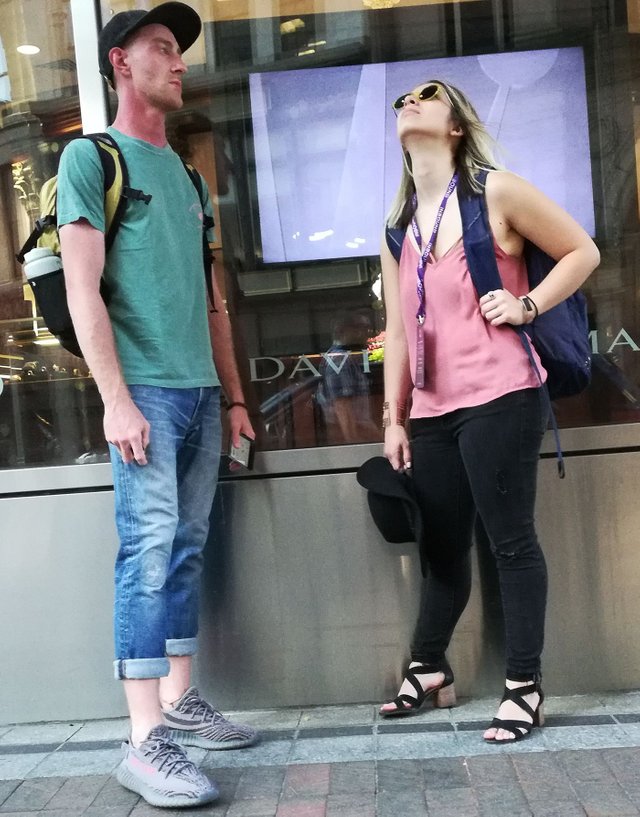 Must... not... bite... neck...
It may sound like I'm making fun, but I do love the variety of outfits that I get to see on my walks around the city. It's certainly more fun than living in some buttoned-down regime where religion or the state tells you just how you're permitted to look in public.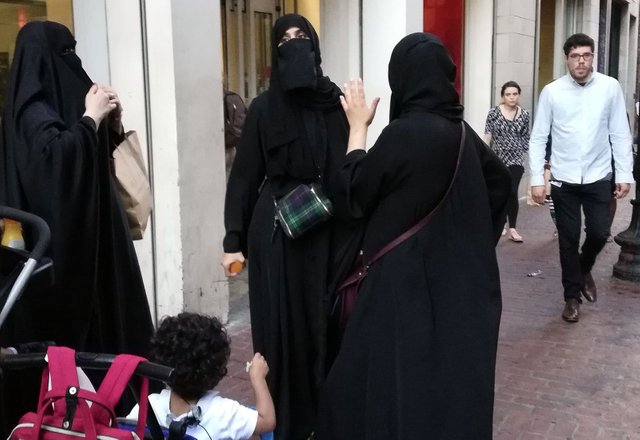 I'm glad we're allowed to dress for comfort, or to please ourselves, or to attract others and feel attractive. For me, that means a button-down shirt and a tie, and a jacket once Fall gets here.
For you, it might mean window tights or short skirts or a burka.
It's all good. I'll still be walking around the city like this.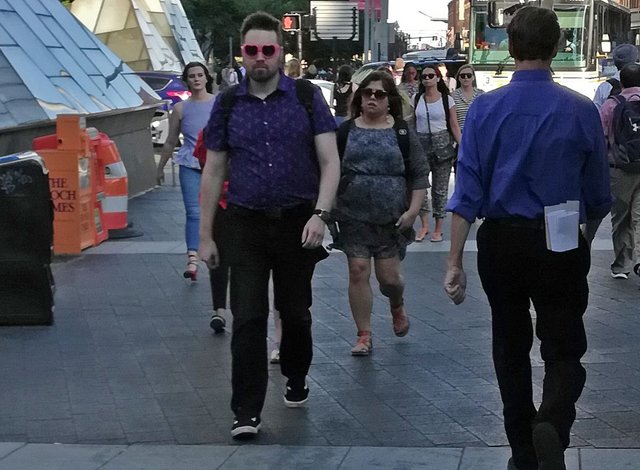 Just stop wearing baseball caps, man. They make you look like a child.
---

---

---
Unless otherwise stated, photography is the work of the author. Feel free to copy, remix and share photographs from this post according to the terms of a Creative Commons Attribution Sharealike 4.0 International license.
Camera divider and signature illustration by @atopy.
If you'd like to read more, you can check out a categorized catalog of my posts on Steemit here.