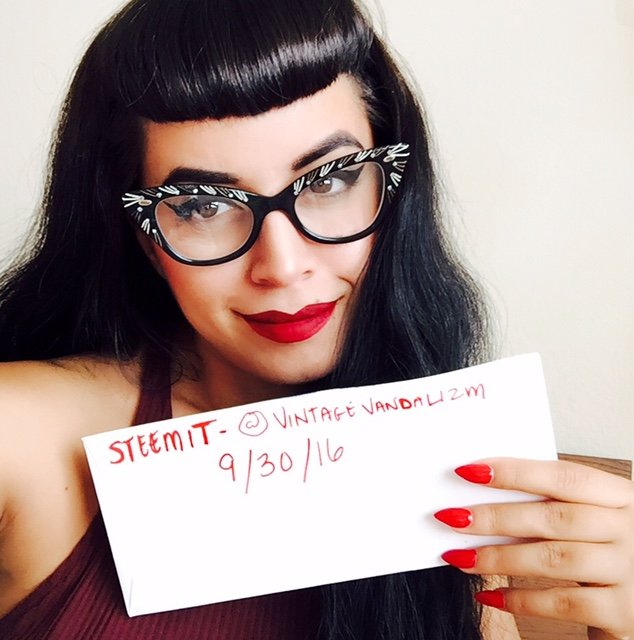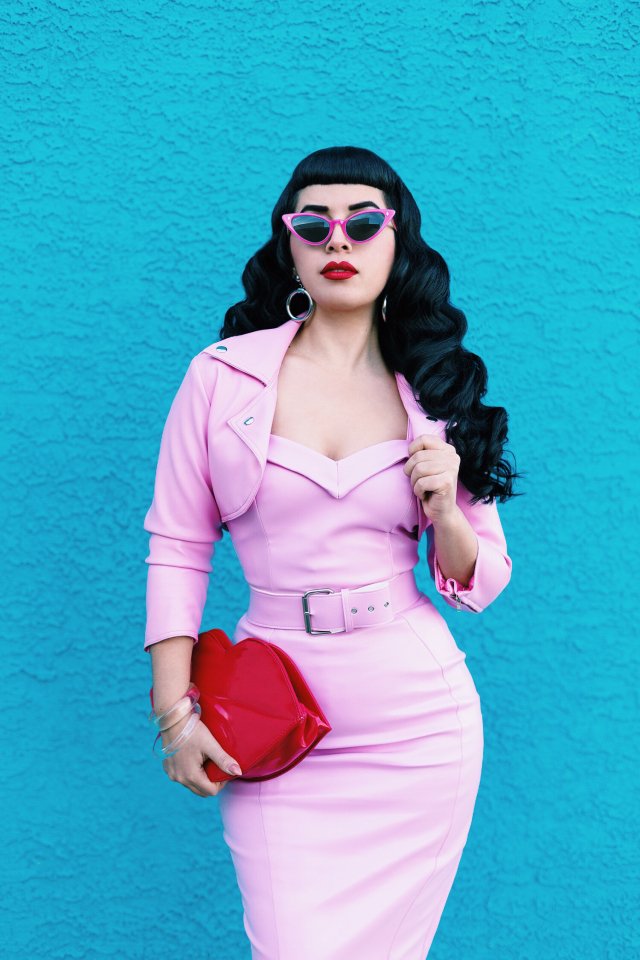 Hello Steemit users!
My name is Jasmin Rodriguez and I am a 29-year-old Puerto Rican retro style enthusiast from the fashion mecca, New York City. I started the now popular blog, VintageVandalizm.com, in 2008, where I have been showcasing my versatile style and creativity as a multimedia artist to over 100,000+ of my loyal followers. My friend Lars (@ Kommienezuspadt) , an incredible photographer based out of Minnesota, told me about Steemit and how much he enjoys sharing content on here and told me I should check it out so here I am haha. Since I already blog on my own platform, I figured..why not?
Ok, let me tell you about my actual blog..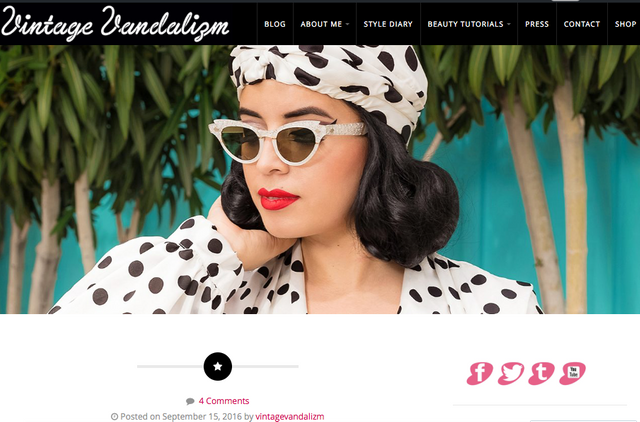 What started out as an online hobby where I would just photograph my outfits, quickly transformed into a successful platform, reaching thousands of readers from across the globe. And as someone who is painfully shy and sometimes too modest for my own good, this came as a huge surprise but I am so very thankful.
My blog has brought me a lot of success. I have been featured in many different magazines over the last few years and have had incredible opportunities to work with amazing designers wearing many hats in the Fashion and Editorial field. Ive spent a lot of time exploring different fields of Fashion work trying to find my power and purpose in this lifetime and though I haven't figured it out yet, I am at least proud to know that I have influenced many people all over the world to embrace their own unique sense of style and self expression through my blog and social media platforms. I am not your typical follow-trends-and-give-bullshit-paid-opinions blogger who goes with the grain. Instead, I go against the grain naturally just doing my own thing and being honest with those who follow my blog. My friends say I was born to help lead the retro-modern movement and so I just recently taught a "Pinup Style" course in NY to a full class of 25 students that was extremely successful. I wish I would have known it would be because then I could have actually slept the whole week before instead of being awake with anxiety haha. Anyway, what stuck out the most to me from teaching this class was when I spoke about making pinup style "your own" and not needing to follow rules or be perfect. That was the most influential part of my class and what I liked talking about the most. Everyone wants to talk about physical beauty but I enjoy talking more about HOW to feel beautiful, HOW to accept yourself as you are, and HOW to ignore the opinions of others. I think this is the start of figuring out my ultimate purpose or just one of them ;).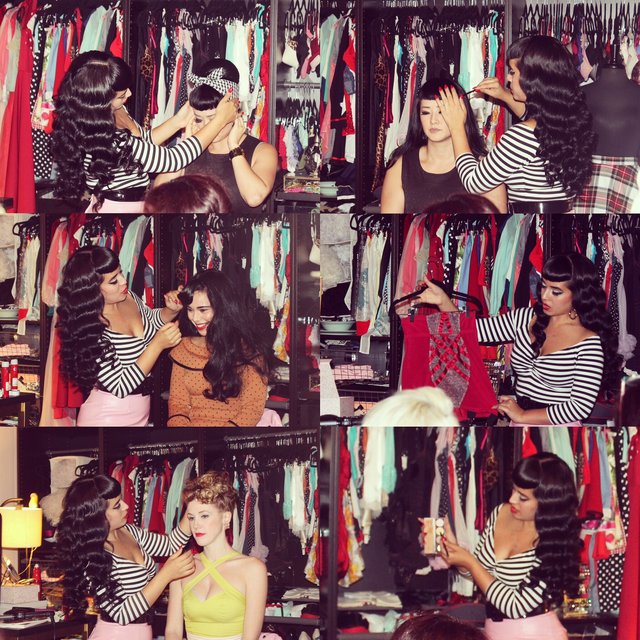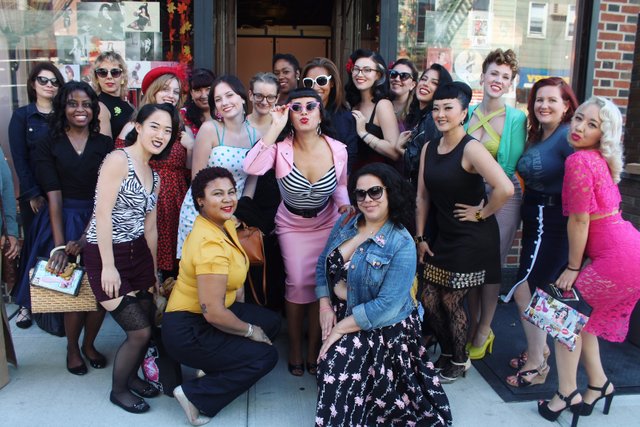 Anyway, let me give you a little back story on my life and parents who were an influence on my retro-modern style..
Raised by a Brooklyn-based street car racer for a father and a fashionista/break dancing mama from Queens, my parents were my earliest inspirations in embracing personal style who exposed me to '80s culture and street art. And while I first pursued art and design for comic illustration, I ultimately discovered my passion for fashion design, especially those that embody the throwback '50s culture, one I aspired to unite with my '80s upbringing.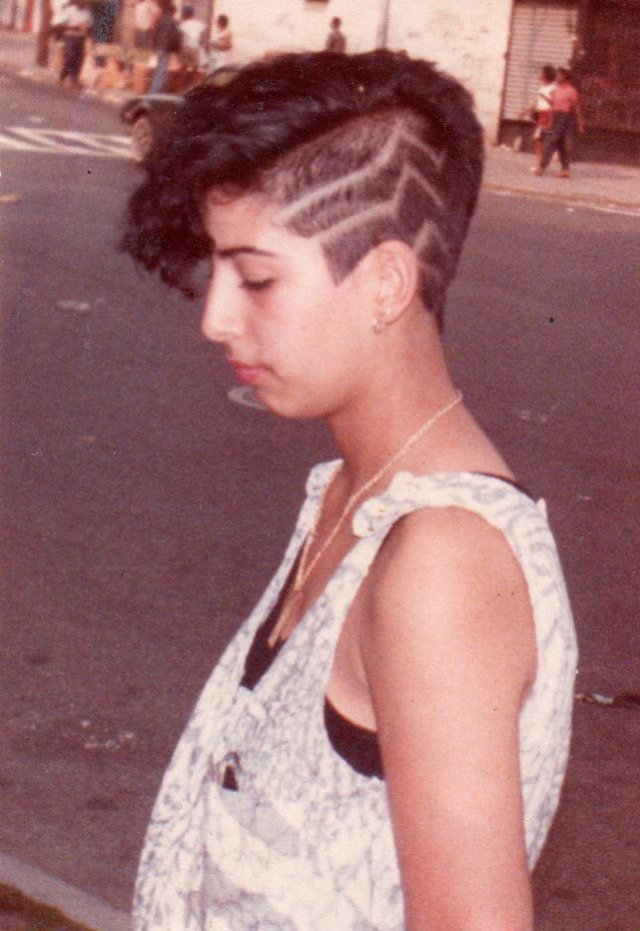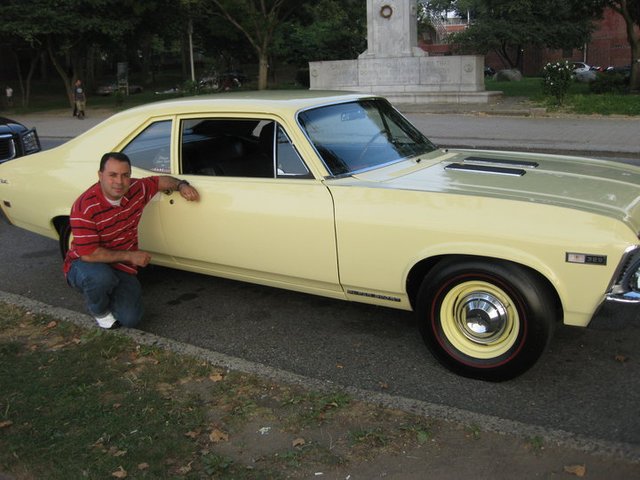 However, the road to my stylish journey wasn't always smooth sailing.
Upon research, I noticed there wasn't sufficient material chronicling the legacies of Puerto Rican actresses or pinups from the '50s, prompting me to discover everything possible on these seemingly forgotten women. I did find inspiration from other earlier greats, including Debra Paget, Yvonne De Carlo, and Hedy Lamarr, among others.
And despite my willingness to attend the Fashion Institute of Technology several times, I was never accepted. I was crushed but New Yorkers are ambitious fuckers. The result of trying to get into F.I.T and not being accepted time and time again became an urgency to launch my own fashion blog, one where I would have a voice everyone can hear.
My goal for Vintage Vandalizm, was to celebrate my earlier years discovering rare gems at the Salvation Army on a budget, which would ultimately transform into wearable works of art featuring my personalized designs. Meshing the '80s from my youth and the '50s era I adore, I, much like my pieces, have become a celebration of my passions and individuality in New York City.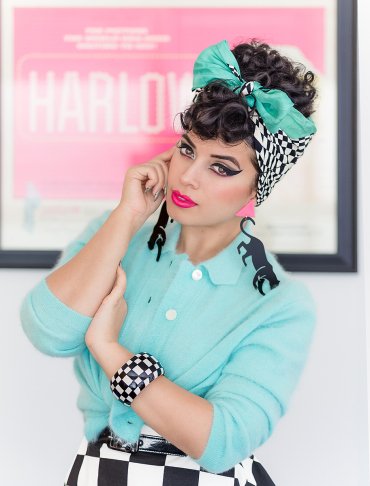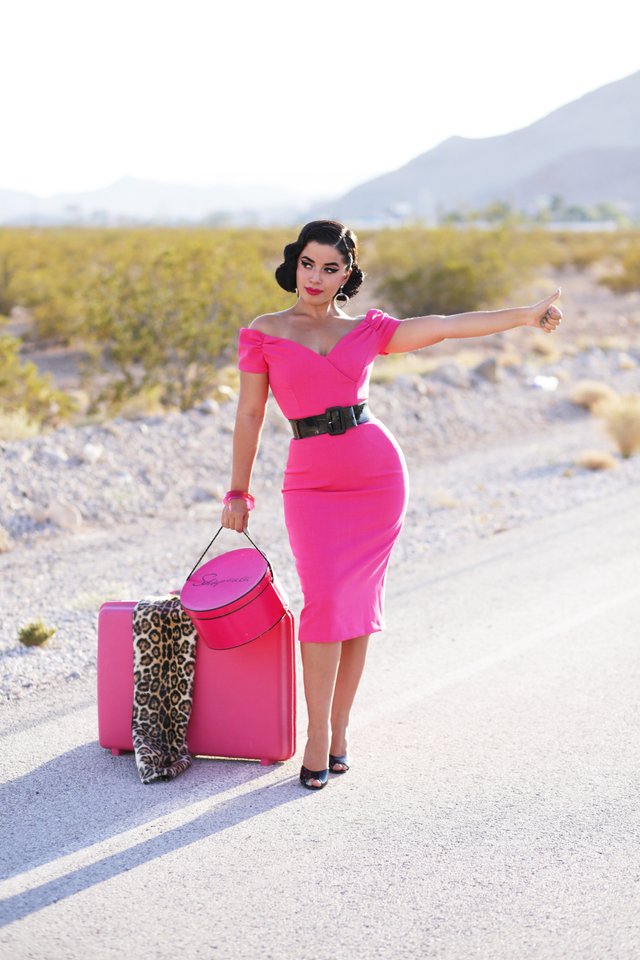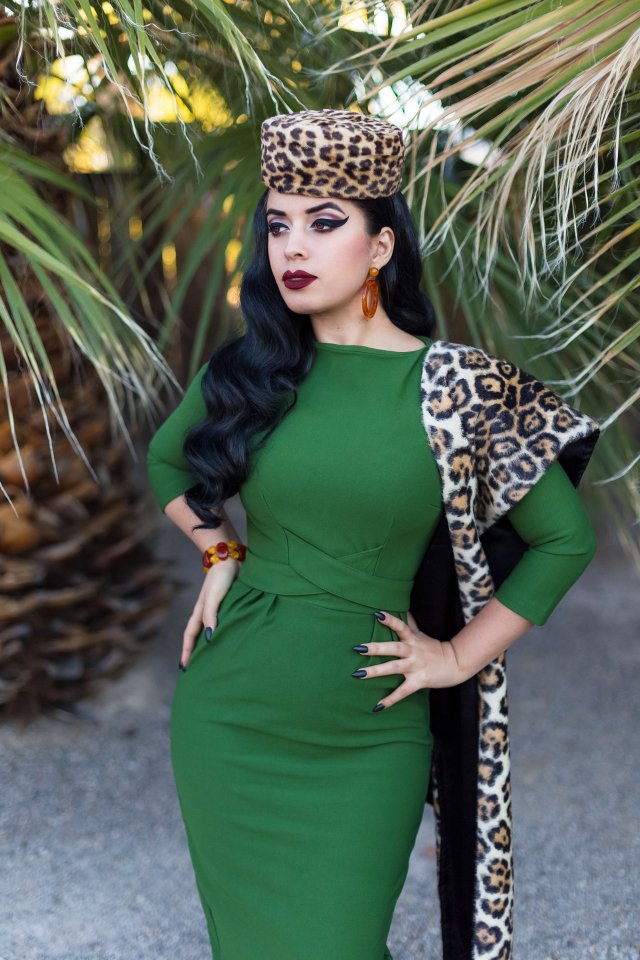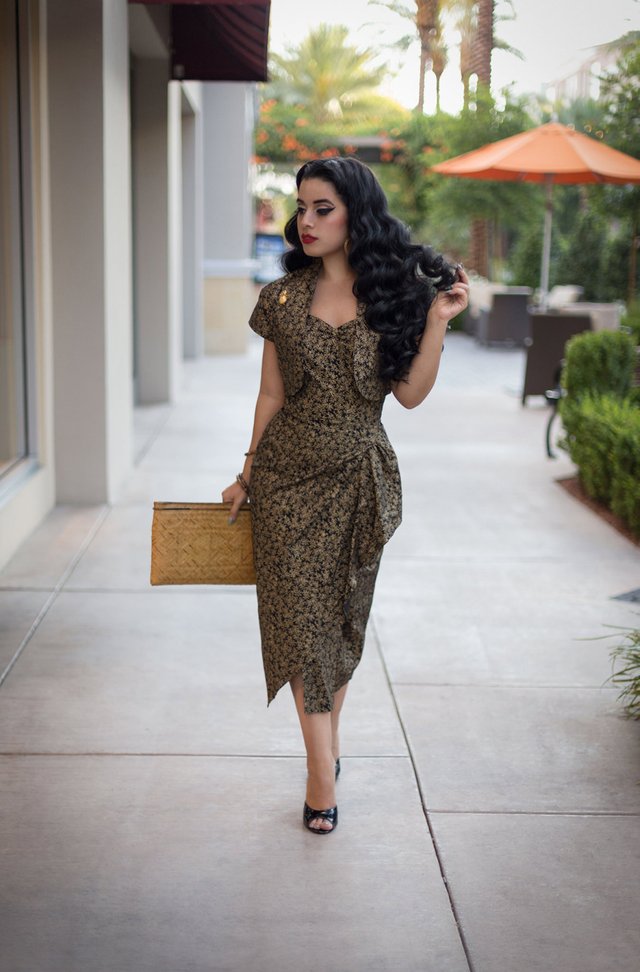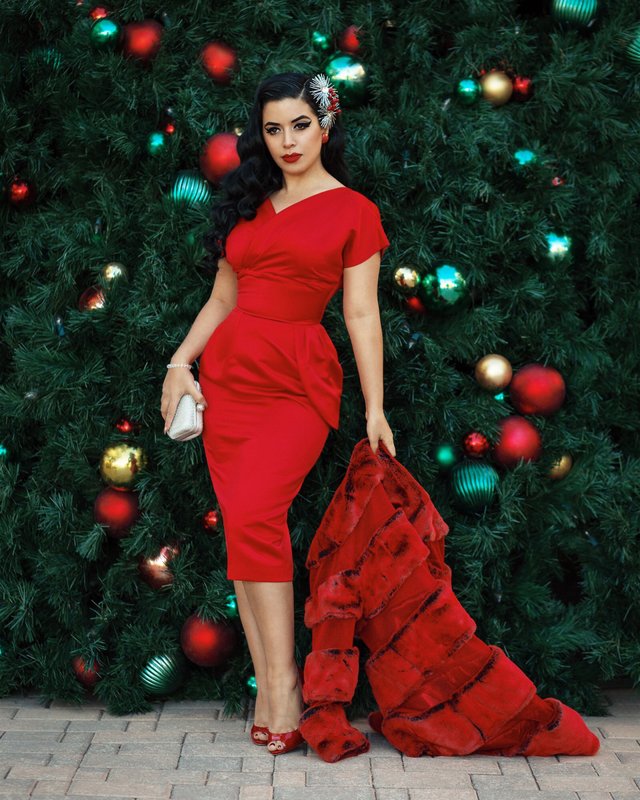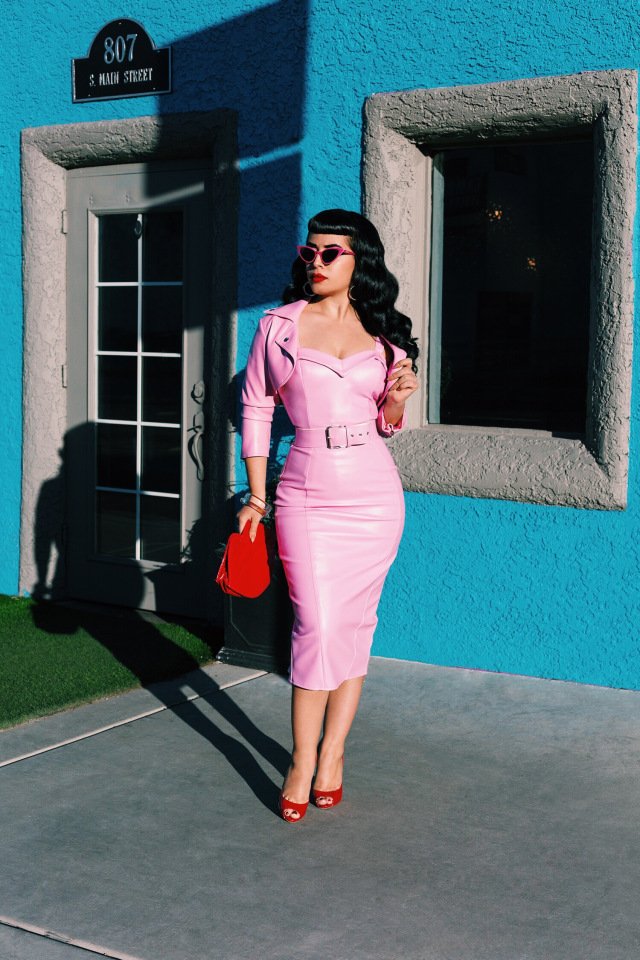 Since launching my website, I have been fortunate to have been a muse to many photographers (like Steemit user @kommienezuspadt !) looking for the next it-girl to brighten up the fashion world.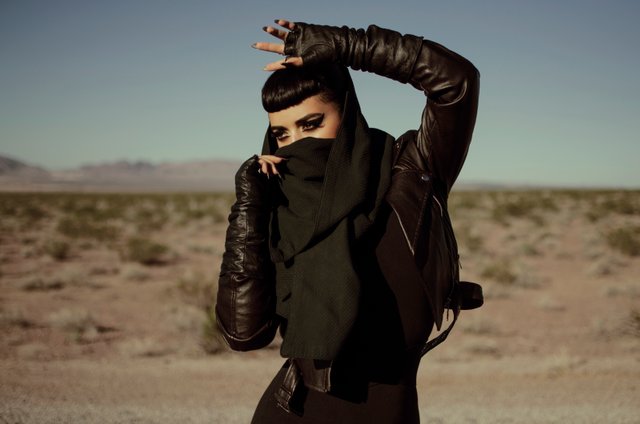 I have been featured in magazines, including Glamour France, Time Out New York, Nylon, and Playboy, among others. As a blog veteran of six years going strong, I have also collaborated with over 50 brands, participating in music video styling, styling celebrities, and also photo shoots. I have also assisted in fashion shows for couture designers/brands, including Betsey Johnson and Agent Provocateur. Take that F.I.T! haha ;)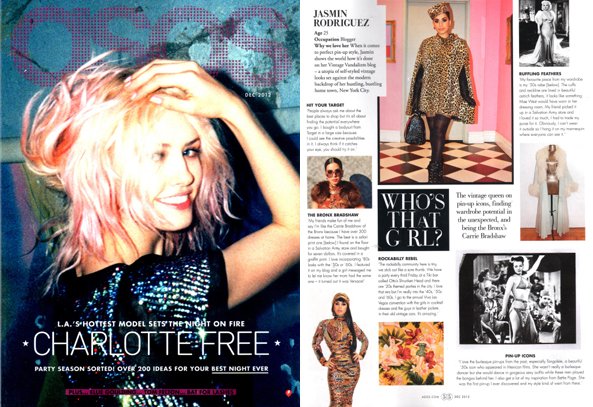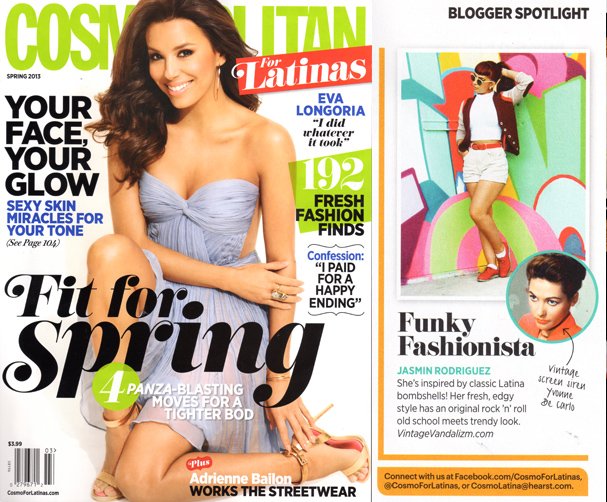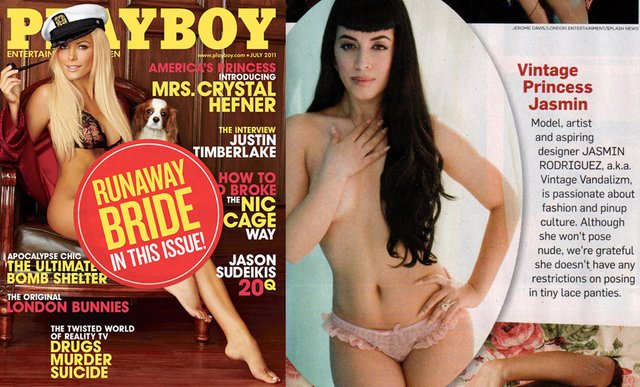 I have even been fortunate to be a part of art piece in France!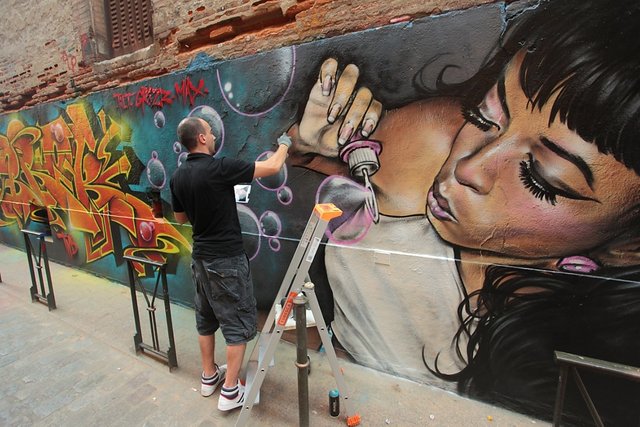 Everything I continue to create and represent is a loving homage to the timeless beauty from the past, uniting with my gritty, vandalized city. And despite my hunger to explore the past fashions from the '20s to the '60s, it's the '50s that continues to resonate best with me. You can almost always find an element of the 1950s in every single outfit I wear whether I am sporting a goth look, sporty look, or anything else.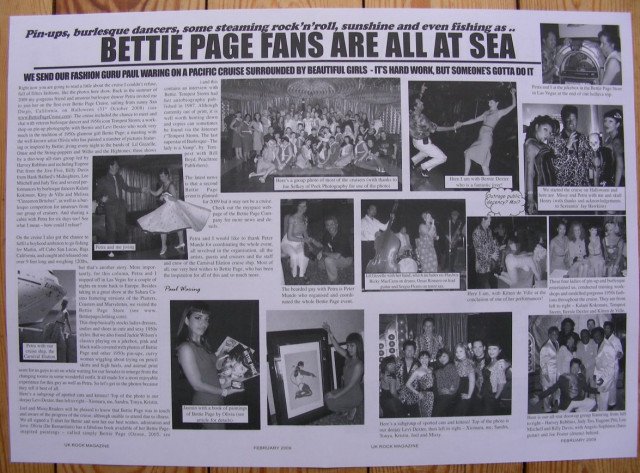 In 2008, upon attending a Bettie Page Cruise, named after the late queen of pinups, I discovered the rockabilly culture, which proved I was no longer a black sheep when it came to my passions. Rather, there were many others, like myself, enamored with wearing, and living, the vintage lifestyle.
As a self-proclaimed chameleon with a limitless sense in fashion, I have proven that I am capable of easily adapting to any style that inspires me. My retro-meets-modern approach has made me a well-known name across the blogosphere, reaching over 7K followers on Twitter, 104K followers on Facebook, as well as 88K followers on Instagram, all continuing to grow.
When I am not discovering rare pieces, I continue to educate the masses about the glamorous eras of old Hollywood. And as stated above, I just started teaching Pinup Style courses which will probably end up turning into a worldwide tour soon. In additions, I have also done pinup modeling for vintage reproductive brands, including Bettie Page Clothing, Pinup Girl Clothing, Tatyana, The Pretty Dress, Vivienne of Holloway, and more. My goal, as it has always been, is to deliver an effortlessly chic, old school sensibility back to the fashion world, as well as inspire women, regardless of their age or size, to celebrate their individuality with a unique take on self-expression.
In other words, I want you to know that anyone can transform themselves into titillating sirens without emptying their wallets or changing who they are as individuals.


A little over 2 years ago, I gave up fashion shows and the concrete runways of NYC to live in Las Vegas and start a new adventure. Since living here I have taken on a position as a Buyer and Social Media Manager for 2 retro companies and am now taking the time to continue maintaining my blog where I share my love of vintage and other reproductive styles. My goal is to deliver my New York flavor and culture to the west coast and finally unveil a clothing line I have been working on silently for a few years now.
Alrighty, I am done blabbing. I hate introductions and writing bios but I think you guys get the point haha.
Thank you guys for tuning in. I will be using steemit to talk about all things fashion and pinup style and plan to bring a huge readership as I think it is an incredible site! I can't wait to see how it all evolves!. Stay tuned for more <3.
XOXO
-@Vintagevandal
www.vintagevandalizm.com
Verification----> https://www.facebook.com/Vintagevandalizm/
Verification--->https://www.facebook.com/profile.php?id=1026866663