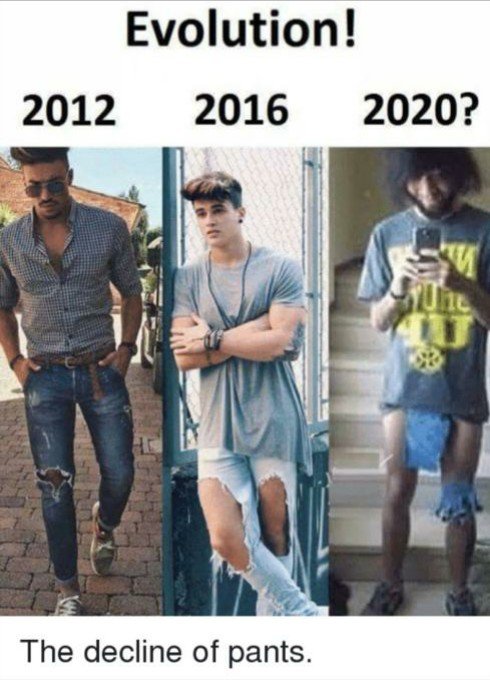 ---
Fashion is one of the longest and oldest trade in the evolution of mankind. It is in fact one of the oldest trade after Farming, Fishing and Prostitution. But as time and season of man evolve, basic fashion is losing some sense of moral, because to explain the reason behind some clothing design would be like finding a Needle in an haystack. One of those design is the crazy rugged ripped Jeans, till date, I still can't fathom what and why that style became so popular in human clothing line.
I could argue that some old and popular Star wore a pair Jeans that got torn to an event and then it became a fashion sense. Or perhaps some wardrobe malfunction that later became a popular thing. Either ways, it still looks like a declining sense of clothing if people buy expensive torn clothing's and call it a dope design. It's also amazing how much this designer Jeans cost at retail point, leaving me wondering why out on pants in the first place.
As funny as it looks and sounds, nobody dares wear these designs in Winters, otherwise the resultant effect would be frost bite. How could anyone expose their thighs or knees, sometimes jeans tops too in sub-zero temperature? But well, its fashion and because its one of the oldest gigs on earth, nobody cares!