Forest Fantasy Headpieces
When spring and summer roll around I get a lot of requests for nature inspired headpieces. Last season floral was very popular, but this season I am getting a lot requests for forest headpieces. The most exciting part about a custom order is helping an idea come to life. So far I have completed 2 of 4 customs orders for forest headpieces.
When people come to me they usually just throw a bunch of words at me and hope that I can make something of it. Here are just a few of the words I was given by my clients. (I am aware that some of theses words are not grammatically correct):
Foresty
Roaming forest creature
Creaturey
Pan-like forest nymph
Mystic
Woody/woodsy
Earthy
Mythical
Mossy gelfling
Soooo I did my best to take these words and give my clients what they were looking for. I still have two more to complete.
The first one I did is a two part crown that can be converted into two looks. I did not make the deer mask. I found it at a thrift store. I did paint and embellish it.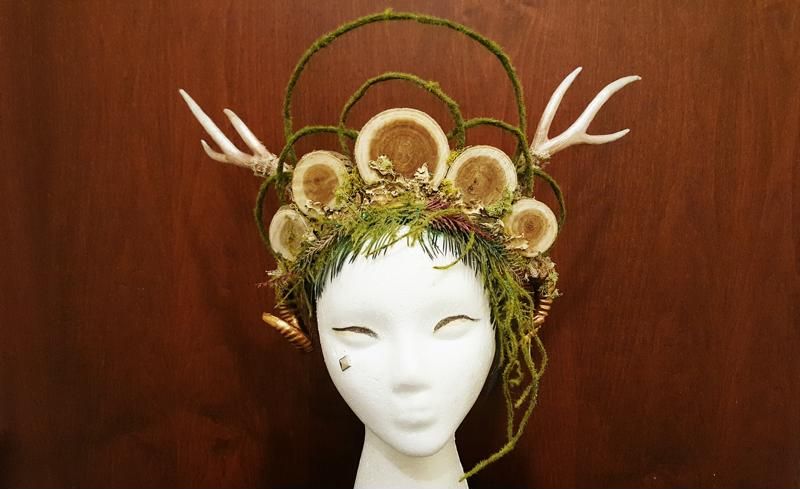 Here is the second look: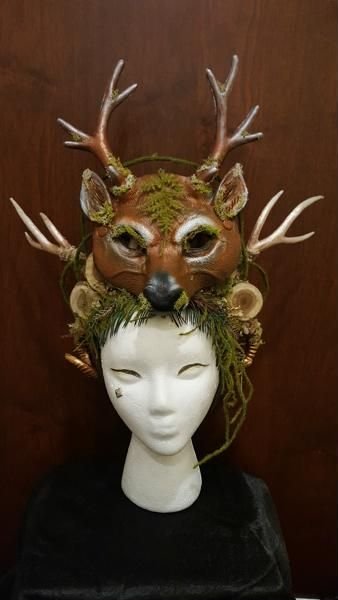 This is the second headpiece I made for a client who wanted it for a look she was putting together for her local Renaissance Festival: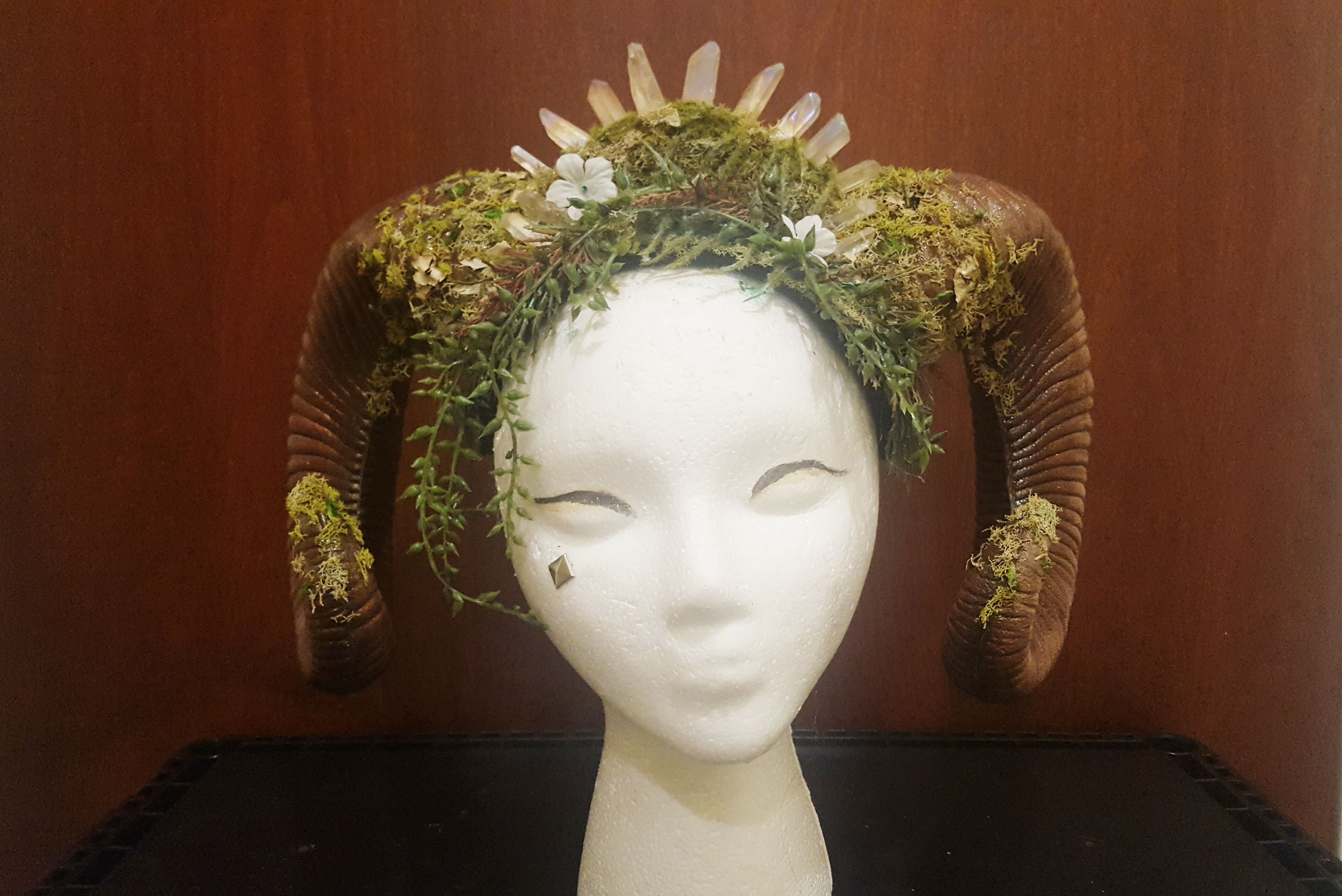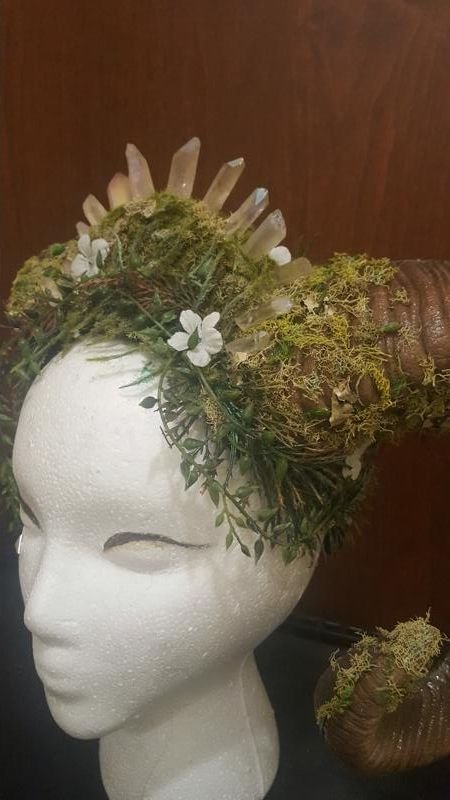 Also I wanted to share this before and after of the paint job I did for the horns. This was before I trimmed the seams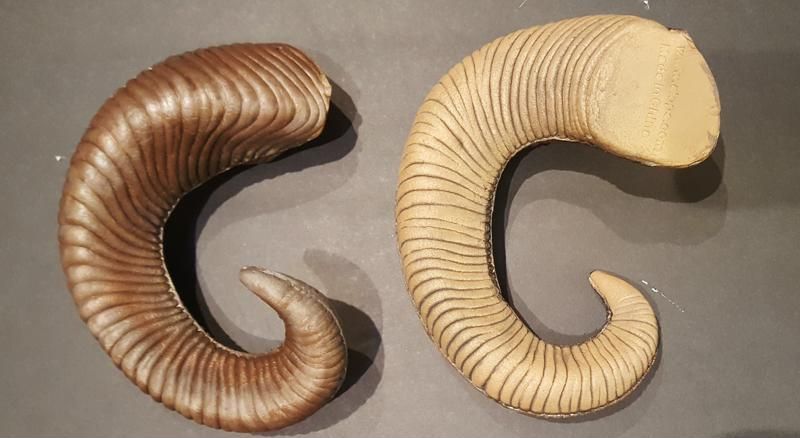 Thank you for letting me share!