The Whimsy of Yellow: Behind the Scenes: Runway Design
Photos and Essay By: JealousyJane
(special thanks to Studio One Photo for the first two images)
Here is the garment. This runway was at the KMAC museum in Louisville, Kentucky. I was very excited to have my design selected to be showcased. I am looking to break into the fashion scene in Louisville. I patiently and nervously awaited a follow up email from the event coordinators. After I got the congrats email, I began pricing materials. They even selected my design to have a small stipend for the artist's materials.
Model selection went rather smoothly also. The model was named Shannon Burton. She is very popular and well established in Kentucky. I was thrilled to work with her. She was sincere, patient, respectful, professional and a pleasure to work with. Butterflies mean something special to her also, so we had a lot of fun with this design.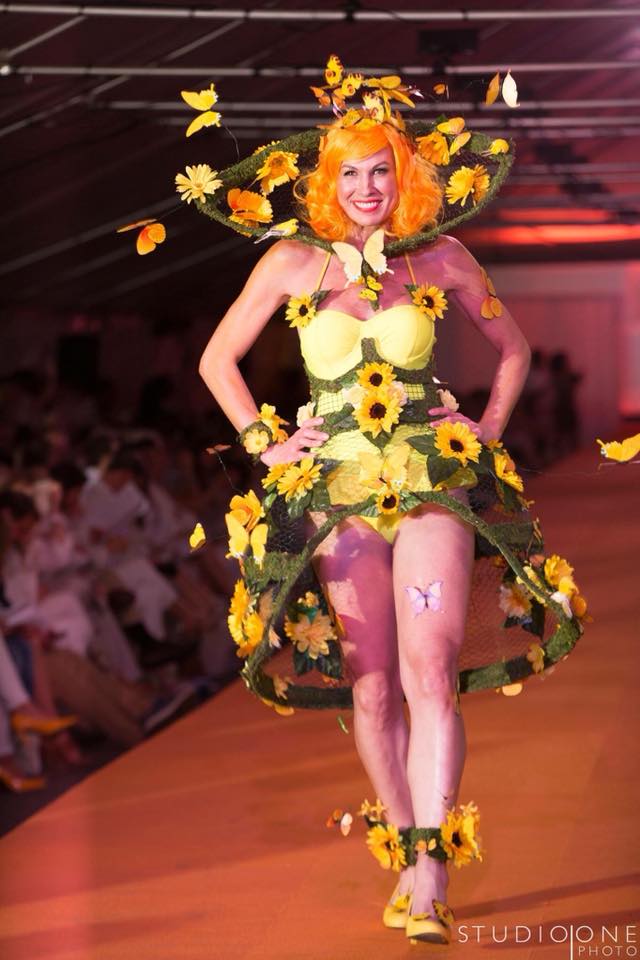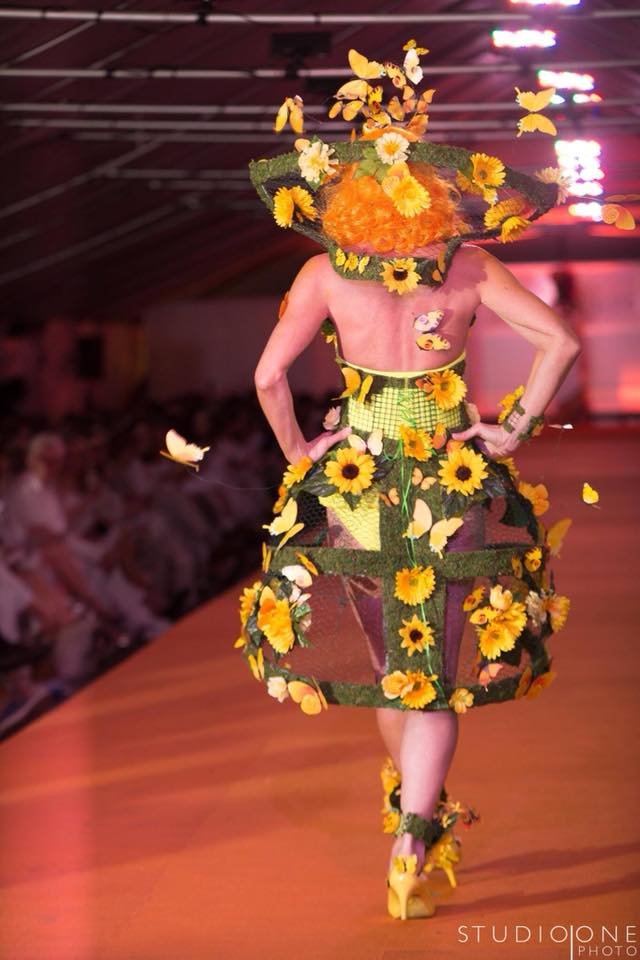 Random interview questions they asked me:
School or Profession: Fashion Designer, Photographer Author, Entrepreneur, & Human Rights Activist. Indiana University
1 .What inspires you? Love and Light and Nature, and Whimsy
What is your process? I have a sculptural and imaginative approach and process to fashion design. I also enjoy using found materials and unconventional techniques.

What made you want to submit to KMAC Couture? I saw the press from the event last year and could not wait to submit a design this year. I'm so thankful to this opportunity.

What materials are you using in your design (s) and why? Materials List: Yellow stretch velvet Yellow Sheer stretch lycra with glitter finish. Yellow thread Elastic Boning Swimsuit liner fabric Nude platform strappy platform heels to hand-paint and customize Headband 3 gauges of wire Green plant wire 144 fake butterflies Green felt Green moss Chicken wire Metal fabric cloth Soldering iron Solder Flux Durable Green ribbon Hot glue Craft glue Airbrush body paint in yellow gold orange Pastel yellow colored wig
I am using these materials because they are suitable for the design aesthetic. The materials list is inspired by my garden and Springtime and the Whimsy of Mother Nature.
Who is favorite fashion icon? Favorite designer? My favorite Fashion Icon is- Iris Apfel
My favorite design house is Alexander McQueen.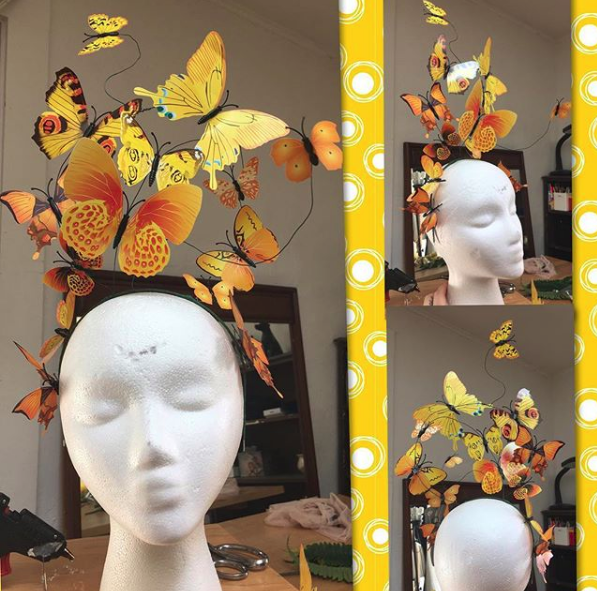 Here are some process photos. Hat piece finished. Wig arrived. Cut and styled it. Created skeleton forms for the dress shape according to model measurements. And also the wrist and ankle cuffs. Lined edged with duct tape so I can add the layers of organic materials like moss and butterflies and flowers etc. duct tape will not show. So far, I have not deviated from the original design idea.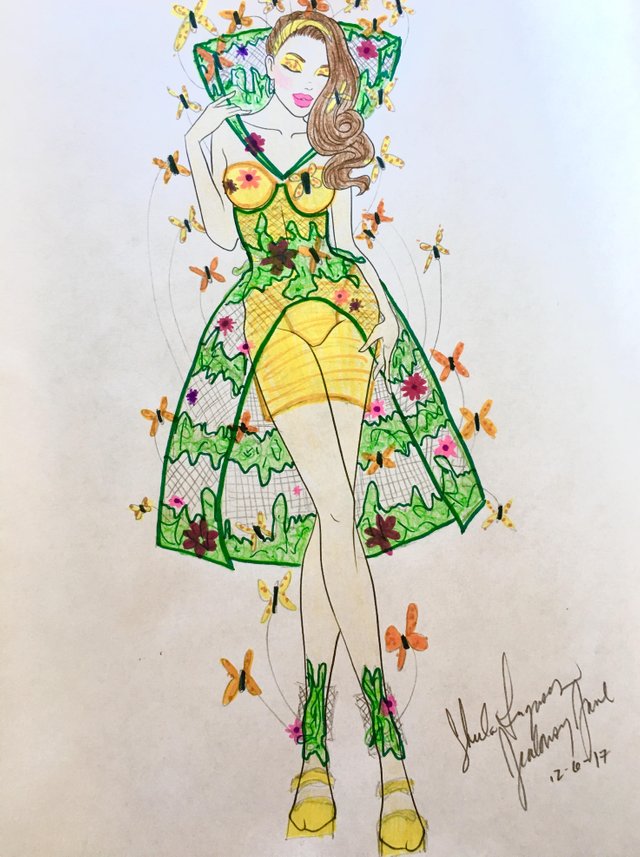 Construction is smooth. The mood board for hair and makeup will also include the body paint on the hands and maybe some small body accents. Don't want to over-do it since the concept is so busy and full of movement already I don't want to make it feel cluttered.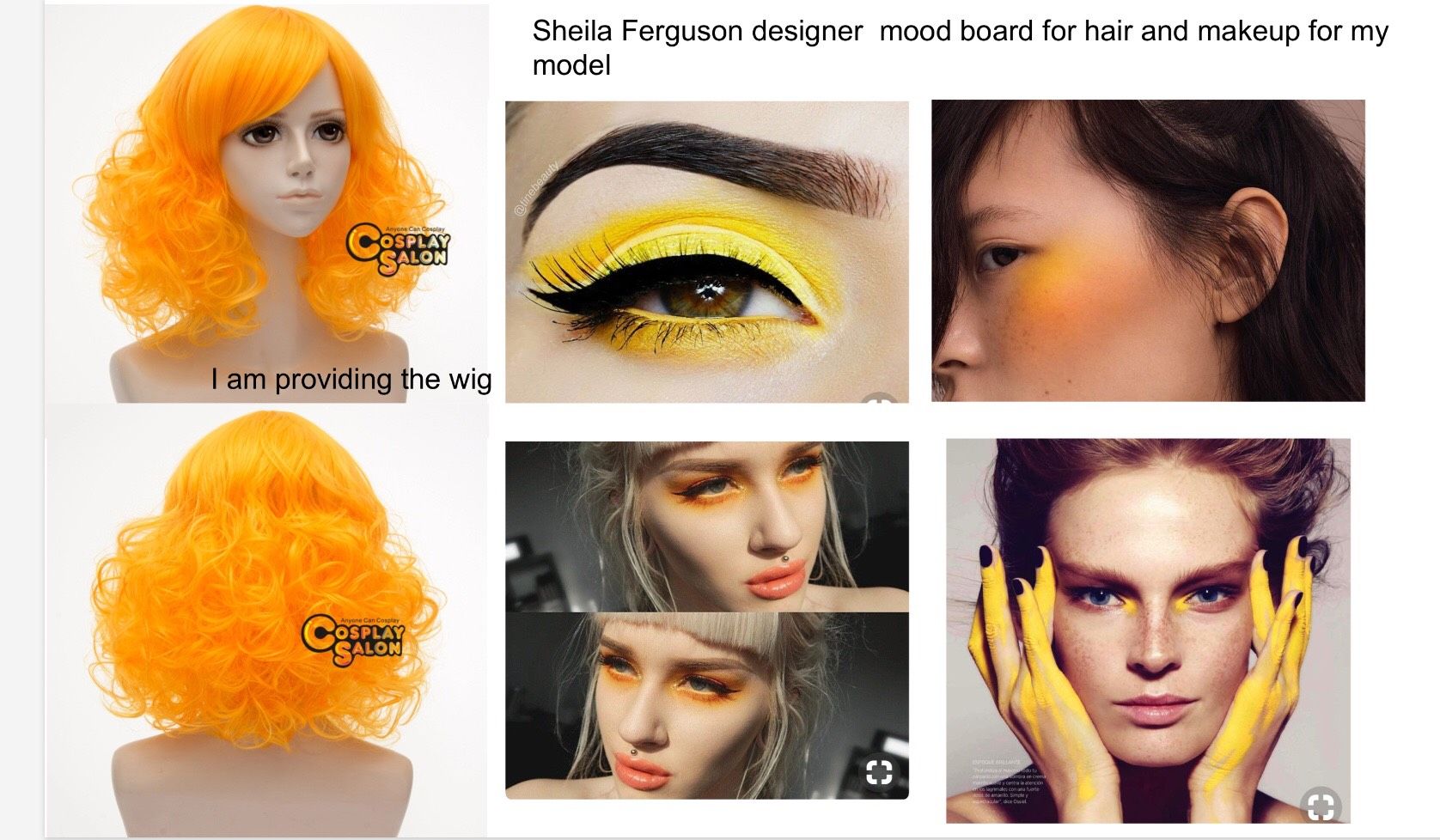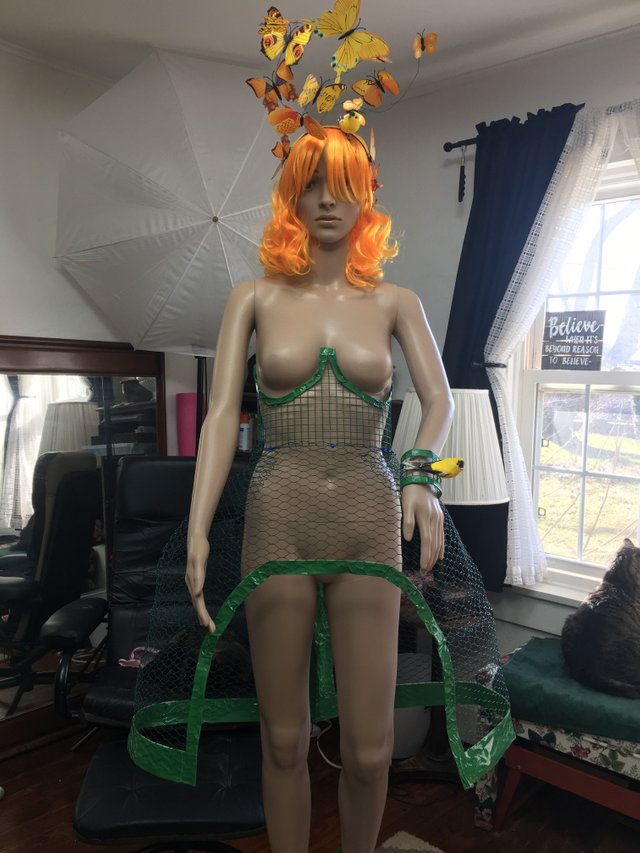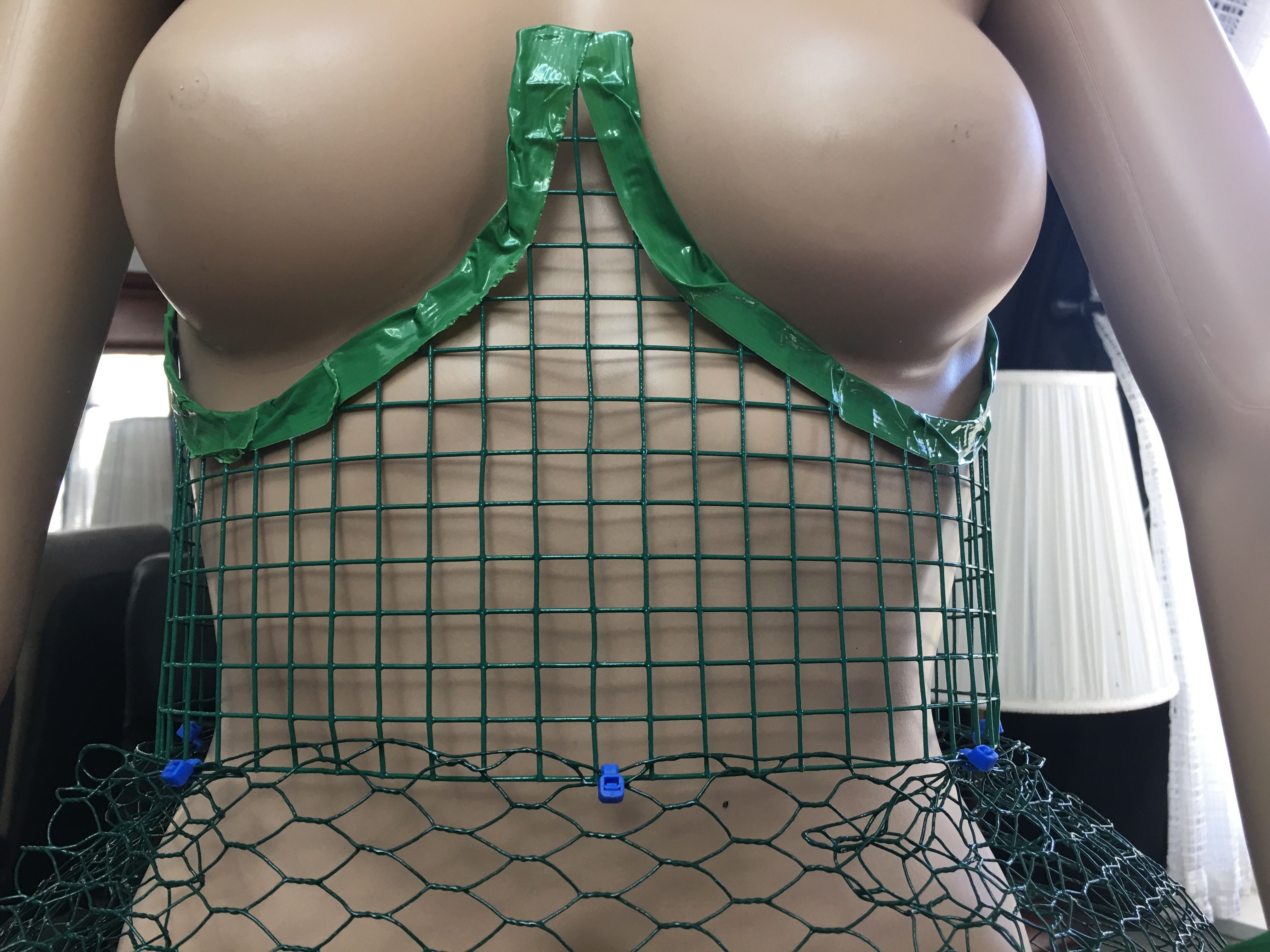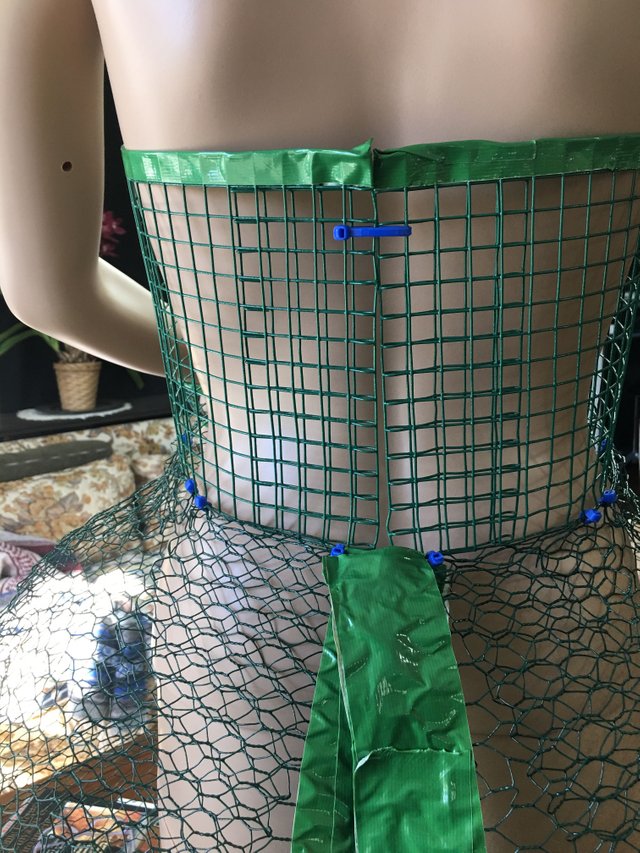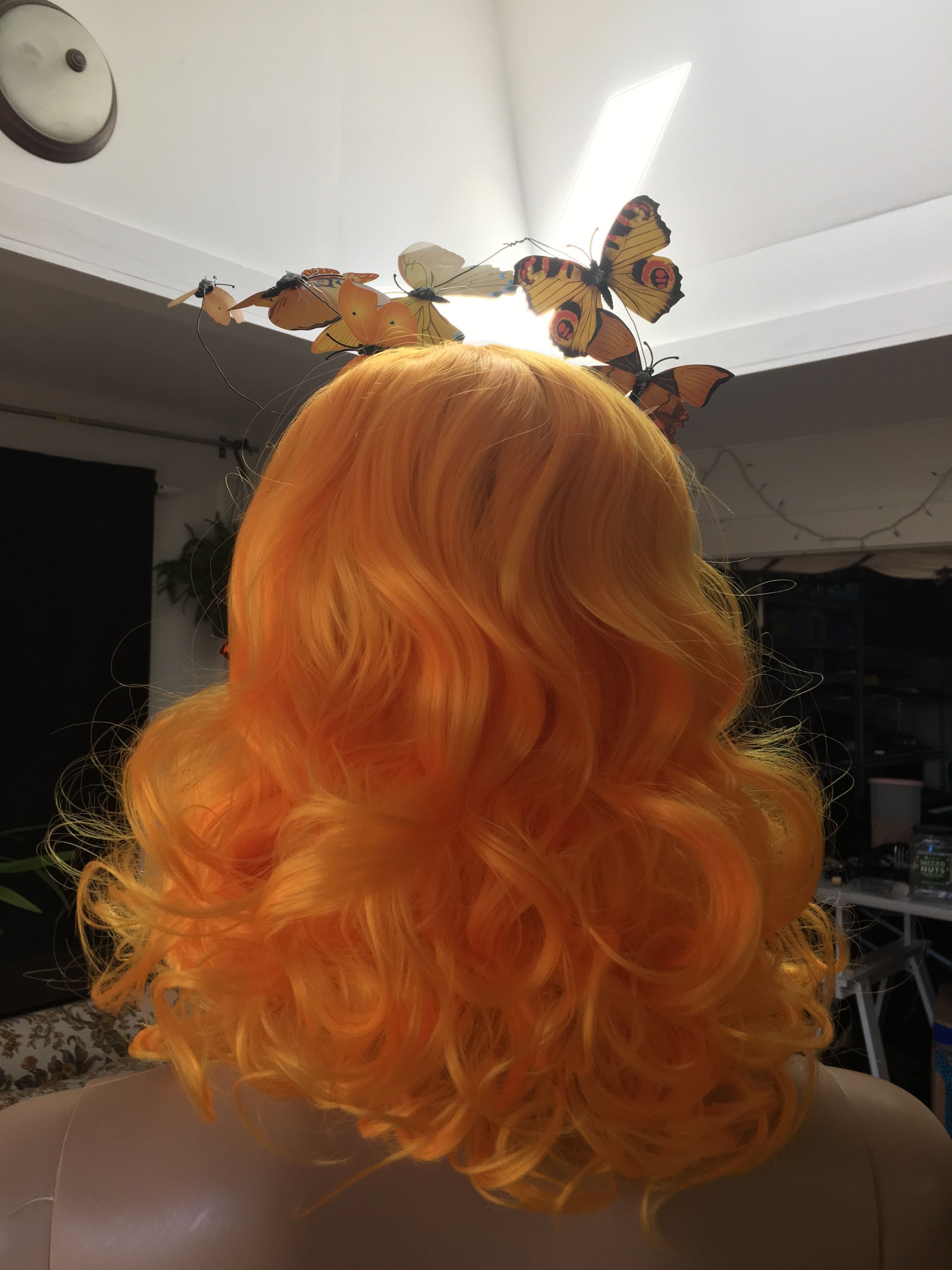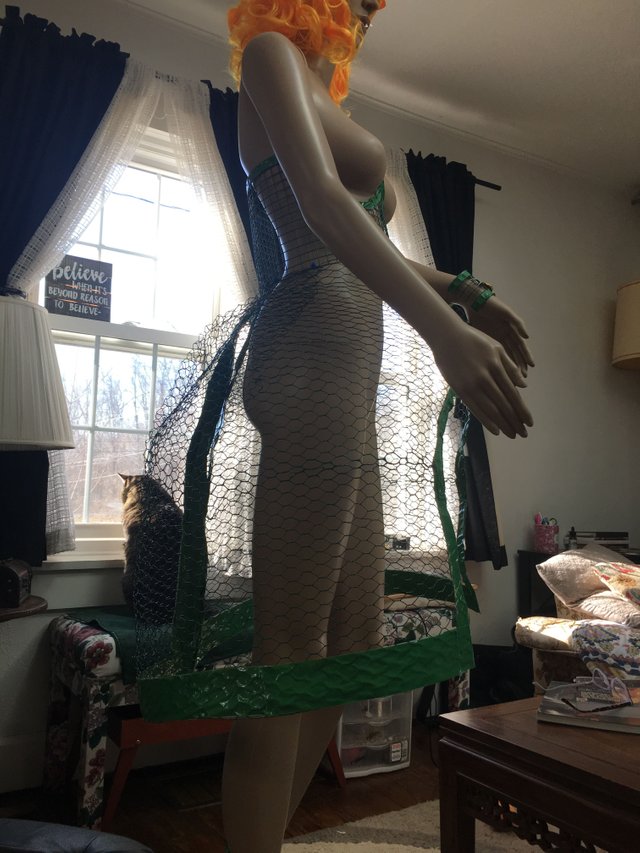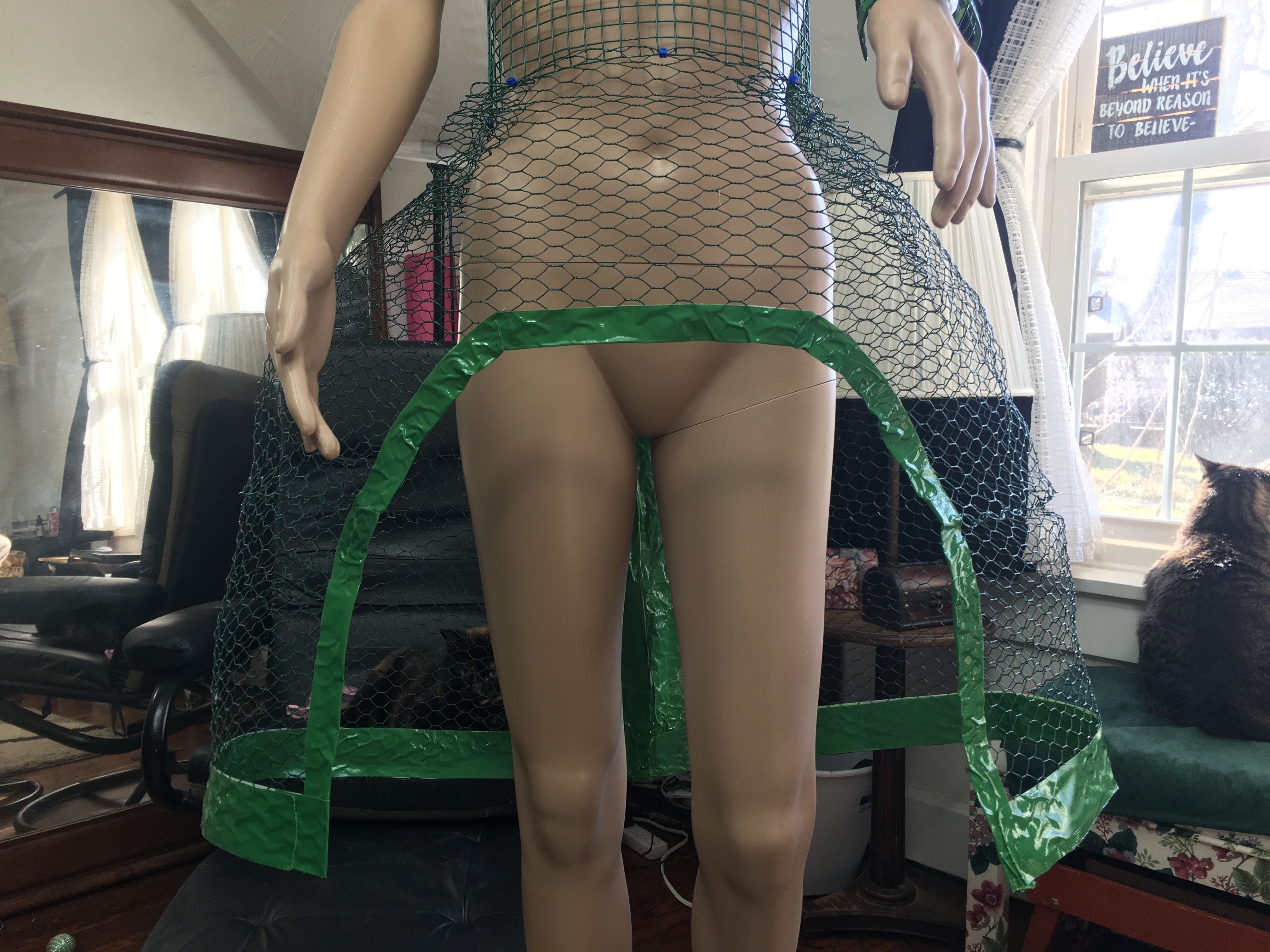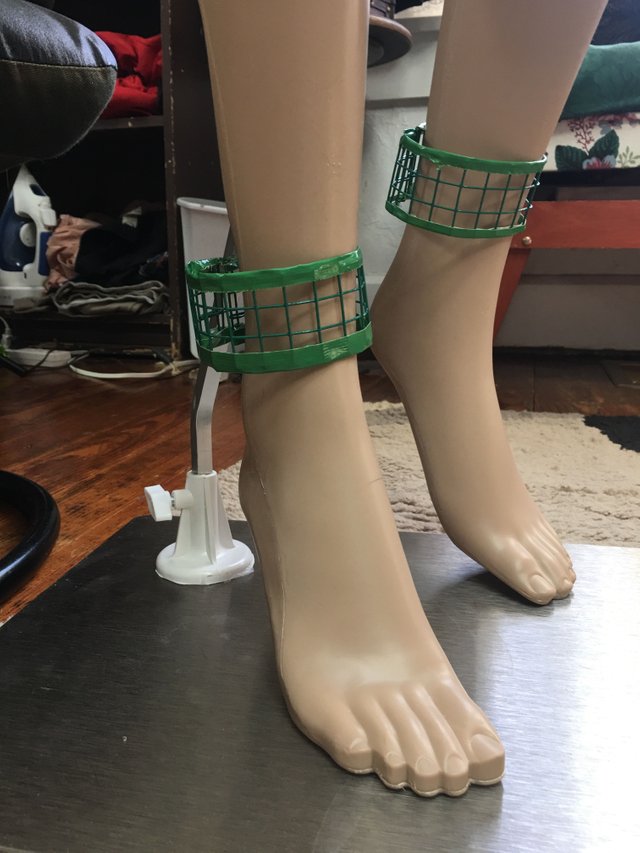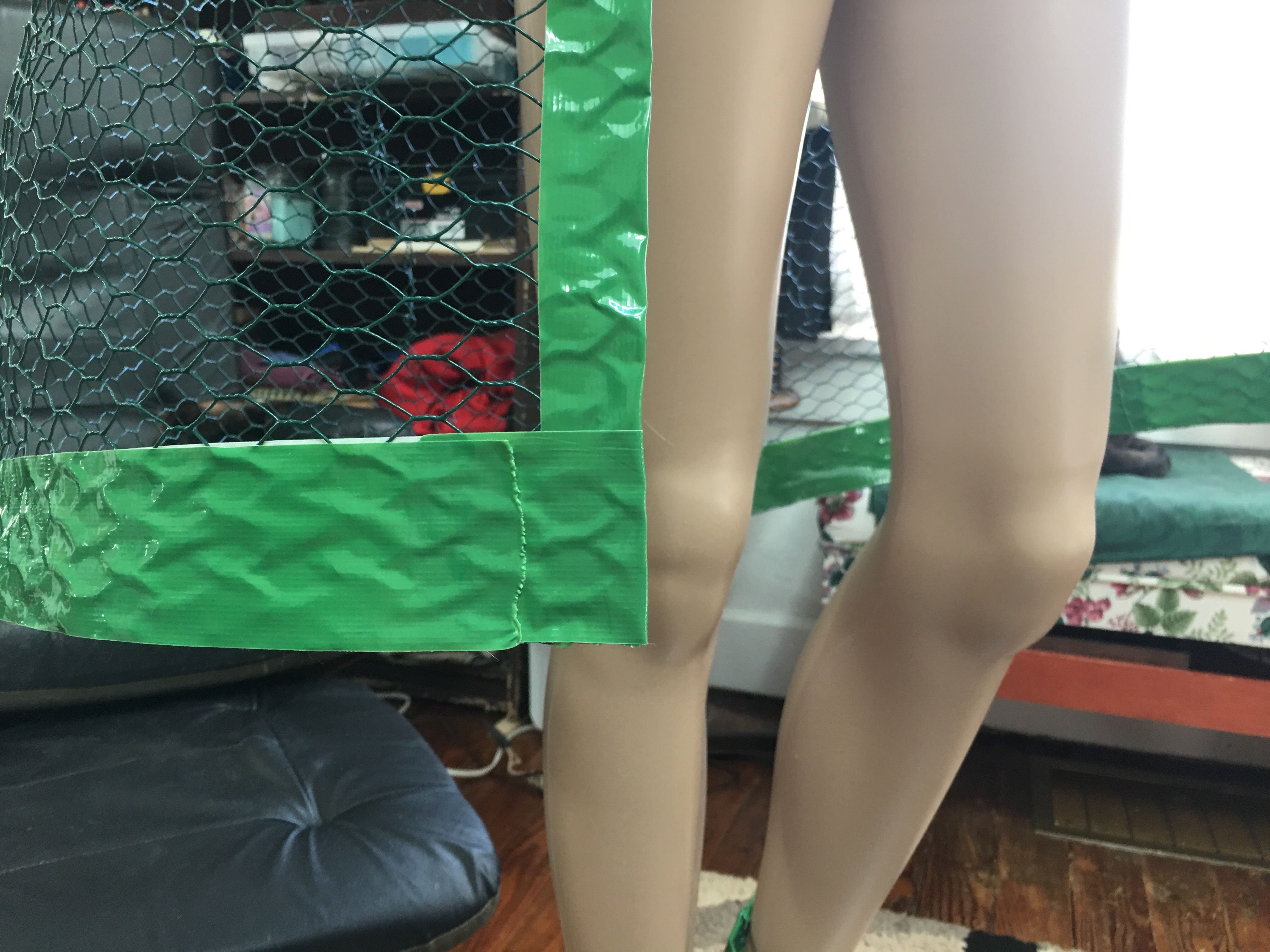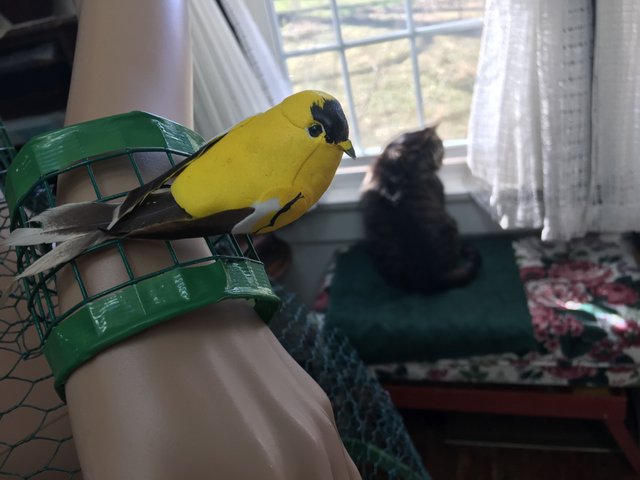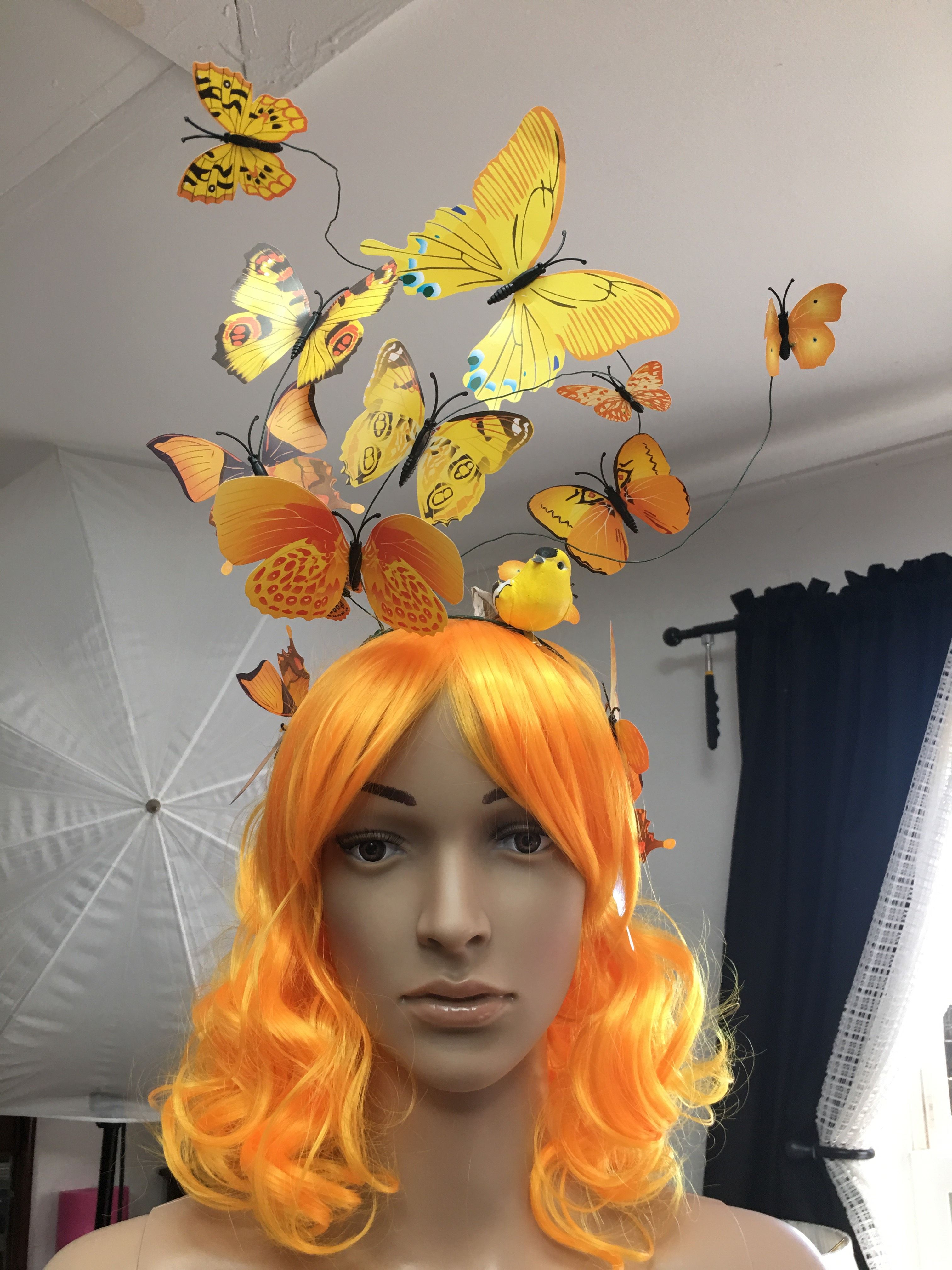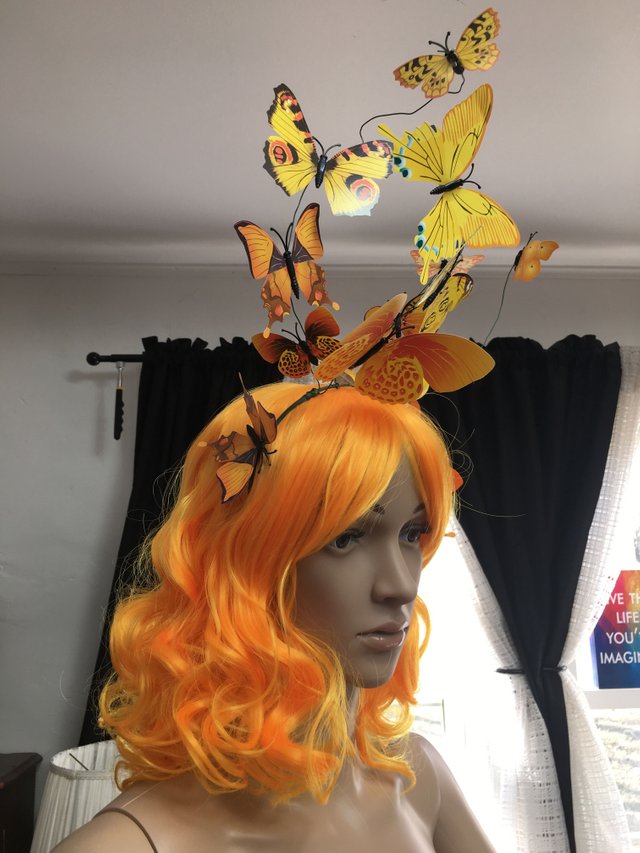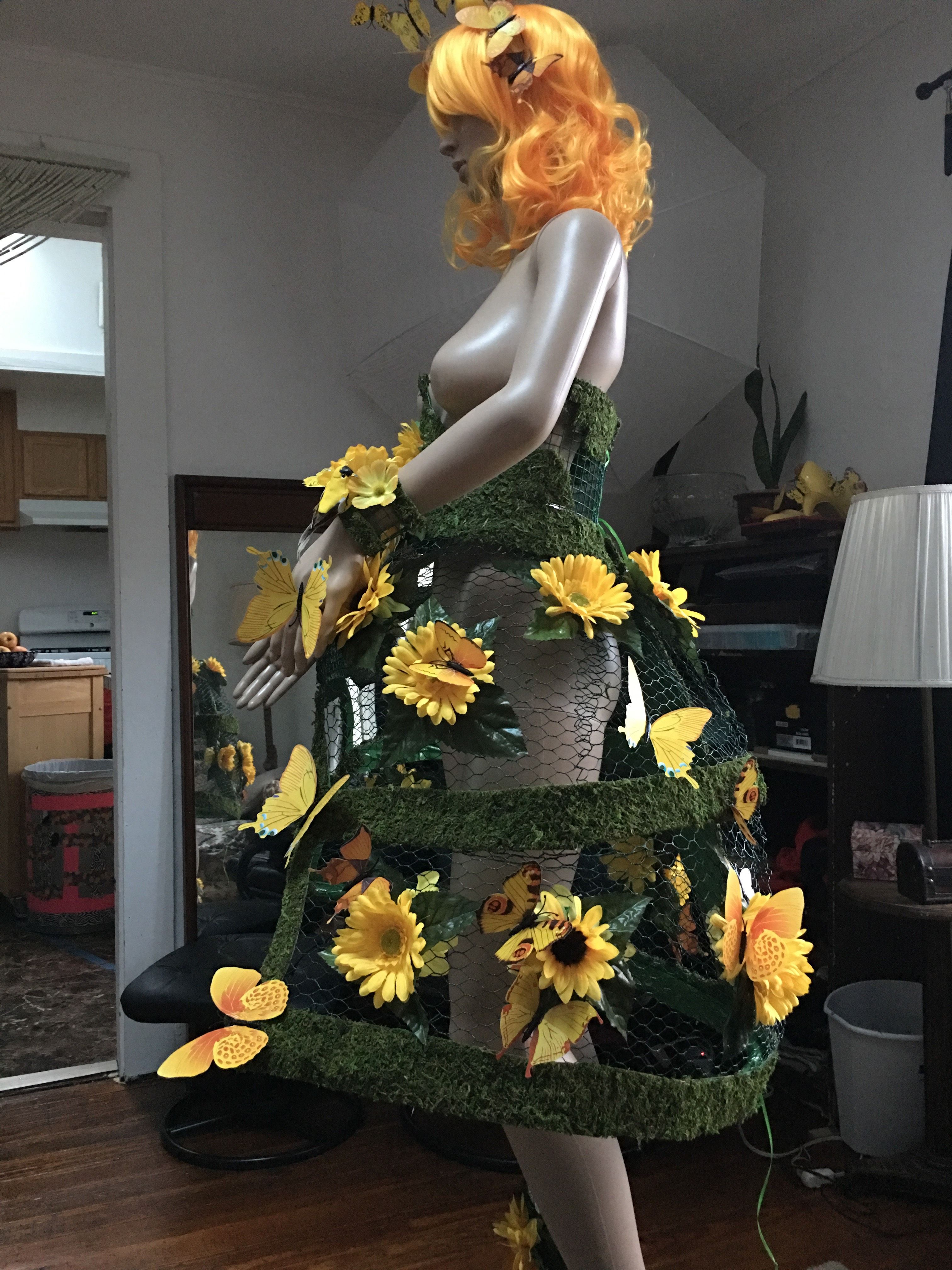 Enjoy my work? Follow me!
as seen on:
https://therelationshipblogger.com/author/sheila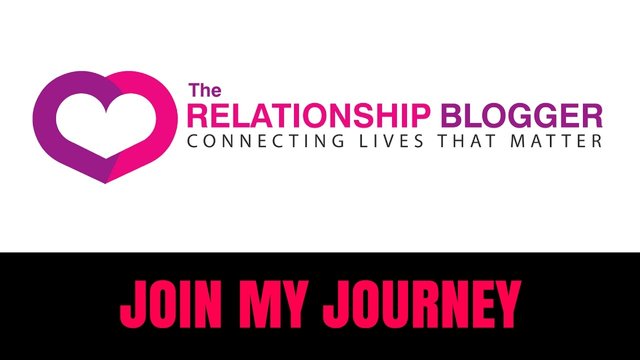 https://www.jealousyjane.com/




Recent Posts