The Best Schools To Go To For Fashion Designing In India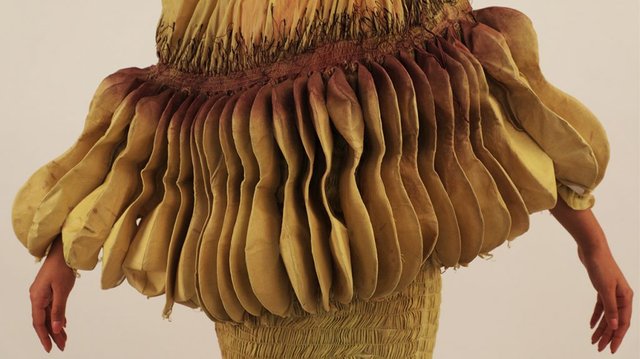 Choosing a college can be a very tiresome and overwhelming task for any young student. Students often spend days researching fashion as a profession and prospective colleges. India has some brilliant institutes that offer fashion designing courses that would be perfect for anyone looking for a career in the fashion industry. Here is a small list of colleges that one must look at before getting admission.
National Institute of Fashion Technology
NIFT is probably one of the most prestigious fashion institutes in the country. It has been a pioneer in Indian fashion education. The institute has several campuses all over the country, in cities like Delhi, Mumbai, Patna, etc. It offers a Bachelor of Design in a fashion design course, a four-year programme that includes a one-year foundation course and a three-year specialisation in the discipline. NIFT boasts an impressive alumni list ranging from traditional Indian designers like Sabyasachi Mukherjee to internationally renowned contemporary designers like Prabal Gurung.
Indian Institute of Art and Design
IIAD is one of the best out of all private design institutes in the country. The institute is located in the capital, where students can get some brilliant career opportunities. The institute offers an undergraduate and postgraduate programme in fashion designing. IIAD students receive a dual undergraduate degree from Kingston University as well as a UGC recognised degree from Lingaya University. The institute is also renowned for its project-based curriculum - students are not restricted to the classroom and get to learn in a complete studio setting. IIAD students also get the opportunity to study from some of the most experienced and qualified teachers, international faculty and even get the chance to meet industry veterans like Tarun Tahiliani. The institute also offers placement support with a 90% placement rate. Students not only receive support from the placement cell at college but also from the teachers who help guide them with interviews and portfolios.
Pearl Academy
Similarly to IIAD, Pearl Academy is another independent, privately-owned fashion designing college with campuses in Delhi, Mumbai, Jaipur, and Bangalore. It offers a UG diploma in several fields and a PG degree. Another similarity between Pearl Academy and IIAD is their experience-based learning curriculums that promote the 'learn by doing' approach. The institute is renowned for its different fashion programmes, especially fashion design, which they offer as an undergraduate and postgraduate programme as well as an 11-month professional programme.
JD Institute of Fashion Technology
JDIFT is another private institution founded in 1988 in Mumbai and now has several campuses across the country. It offers multiple courses in Fashion, Interior Design, Jewellery Design, Merchandising, etc. For fashion design, the JD Institute offers two options - a compact one-year diploma in fashion design and a four-year fashion design programme in collaboration with Subharti University. Students get a UGC recognised degree from their collaborator and a diploma from the JD Institute in the latter option.
A fashion designing degree programme at any one of these colleges can help students hone their creativity and design skills and develop necessary technical skills that would help them get started in a fashion career in the industry.