Hey everyone,
This post is related to fabric.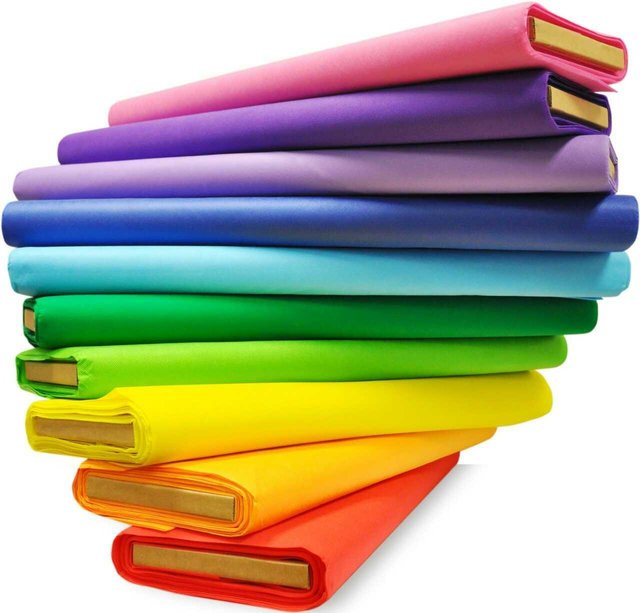 First let's talk about the process flow of garment you wear comes from. Last post was about threads and this post will majorly cover detailed information about fabric.


Fabric Classification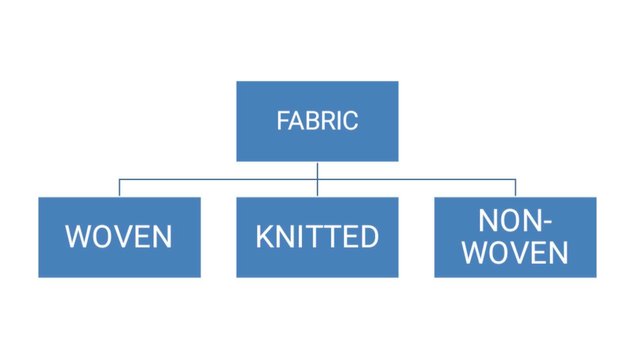 Woven Structure
Simple :Plain & its derivatives(warp rib, weft rib ,matt) Twill (warp face weft face & balance twill ) & its derivatives(Steep, Flat, Pointed, Diamond Herring bone, curve, figure, Diaper combination of Twill, Satin (regular irregular & its derivatives (crepe) Honey comb, huckaback, Mockleno etc

Complex : Extra warp, Extra weft, Double cloth treble cloth or multilayer fabric, Pique patent satin weft backed cloth Terry towel, etc.

Fabric structure
The form of interlacing of warp and weft yarns can be divided basically into three categories- plain, twill and satin/sateen weave. These three kinds of forms are called basic weaves.
1.Plain Weave
The simplest of all weaves is the plain weave. Each filling yarn passes alternately over and under one warp yarn. Each warp yarn passes alternately over and under each filling yarn.
2.Twill Weave
A weave that repeats on 3 or more ends and picks & produces diagonal lines on the face of the fabric. A twill weave is characterized by diagonal rib (twill lines) on the face of the fabric.
3.Satin/sateen Weave
The satin weave is characterized by floating yarns used to produce a high lustre on one side of a fabric. Warp yarns of low twist float or pass over four or more filling yarns. The low twist and the floating of the warp yarns, together with the fiber content, give a high degree of light reflection. Weights of satin fabrics range from chiffon satin to heavy duchesse satin. The sateen weave is similar to a satin construction except that in the sateen weave, the filling yarns float and are visible on the surface of fabric.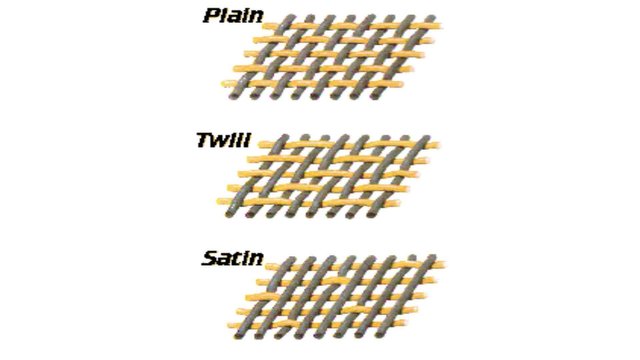 KNITTED STRUCTURE
It is a process of manufacturing a fabric by the intermeshing of loops of yarns.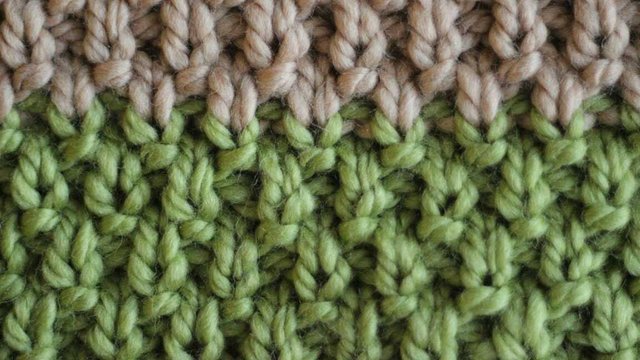 Types Of Knitting
Weft Knitting is a method of forming a fabric by knitting means in which the loops are made in a horizontal way from a single yarn and intermeshing of loops takes place in a circular or flat form on a course-wise basis.
Warp Knitting is a method of forming a fabric by knitting means in which the loops are made in a vertical way along the length of the fabric from each warp yarn and intermeshing of loops takes place in a flat form on a length-wise basis.
Basic Terminology Used For Knitting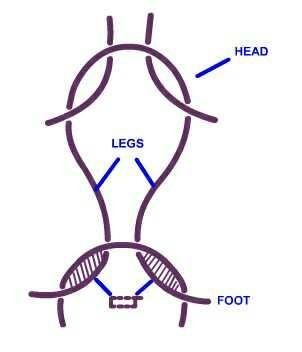 image
KNITTED LOOP: The principal unit of a knitted fabric is known as the loop.
COURSE:Horizontal Row of loops in a fabric.
WALES: Vertical row of loops in a fabric.
NEEDLE LOOP: The top arc and two side of the loop.
SINKER LOOP: It is yarn that connects two adjacent needle loops
Basic weft knitted structures:
• Four primary structures
Plain (single-jersey)
V shaped loop appearance on technical face side& semicircular loops on technical back side and it is not reversible.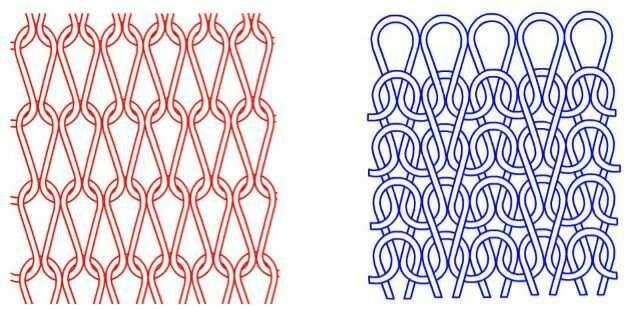 Image
Rib (double jersey)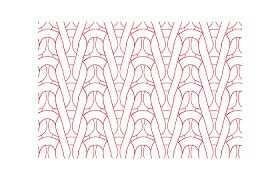 image
Purl
In these structures face and reverse loops are knitted in alternative courses. which can only be achieved with double-ended latch needles .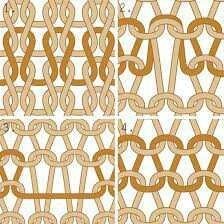 image
Interlock
By using a knitting machine equipped with two set of needles it is possible to make a fabric that resembles a jersey knit on both front and back. It is produced by alternating knit and purl stitches in both the wales and course direction.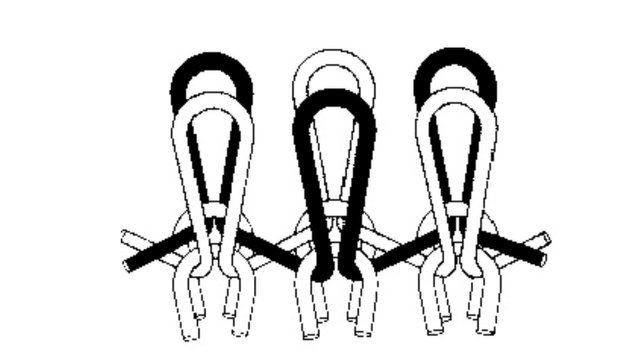 image
NON WOVEN FABRICS
Nonwoven fabric is a fabric-like material made from staple fiber (short) and long fibers (continuous long), bonded together by chemical, mechanical, heat or solvent treatment.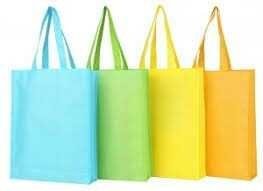 image
Three Basic Stages For Making Non Woven Fabric
• Web Formation
• Web Bonding
• Finishing Treatments
Methods for Web Formation
Drylaid
a. Carded
b. Airlaid
Spunmelt
c. Spunlaid (or spunbonded)
d. Meltblown
Wetlaid
Other technologies
e. Electrostatic spinning
f. Flash spun
TYPES OF BONDING
a. Mechanical
b. Chemical
c. Thermal
Application Of Non-Woven Fabric
• Personal care and hygiene as in baby diapers, feminine hygiene products, adult incontinence items, dry and wet pads, but also nursing pads or nasal strips.
• Healthcare, like operation drapes, gowns and packs, face masks, dressings and swabs, bag liners, etc.
• Clothing: interlinings, insulation and protection clothing, industrial workwear, chemical defence suits, shoe components, etc.
• Home: wipes and dusters, tea and coffee bags, food wraps, filters, bed and table linen, etc.
I hope this information will enlighten your knowledge of basics of fashion.
Please upvote and follow if you liked my post.
God bless all