Ethical, Sustainable, Fairtrade, Conscious…..
When I first came across these concepts in the context of fashion and shopping, I was baffled. I had never really put much thought into the way I shop – generally it was a case of when I 'needed' something i would go out and get it, if it was on sale i would get it even if i didn't really need it. At that point however, I was almost a year into my self-imposed clothing-buying hiatus (due to excessive post-partum weight gain I had vowed not to buy anything new till I could fit into the stuff I had!) and having this newfound knowledge only strengthened my decision further.
And since this page is dedicated to leading a mindful lifestyle, let's look at what these terms really mean and how you can identify them.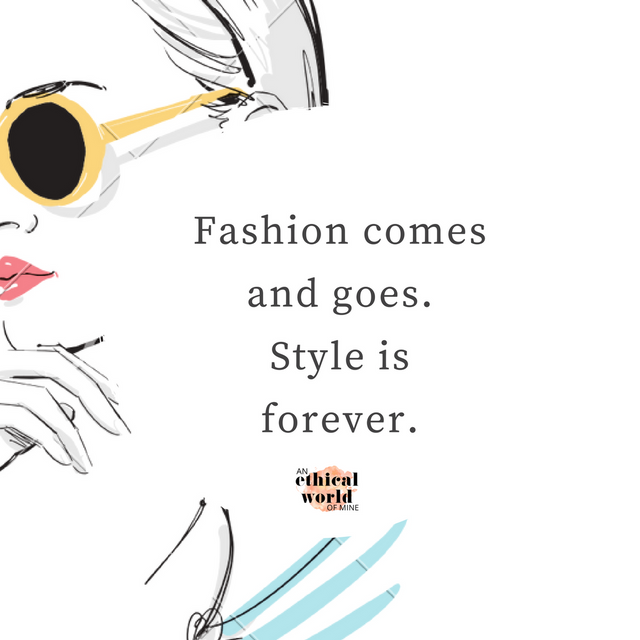 WHAT IS ETHICAL FASHION?
An ethical fashion label does not exploit people, animals or the environment for its own financial gain. Ethical brands are distinguished by the fact that they take mindful actions to ensure that everyone involved in their supply chain is treated fairly and respectfully. Some traits that identify a label/ company as ethical:
No sweatshop conditions and no child labour involved
No animal testing
Cruelty-free products
Products that are made by artisans with traditional skillsets
Empowering women from marginalised communities by featuring their handiwork
WHAT IS SUSTAINABLE FASHION?
Products that are made with the least impact to our environment, where a label/ company places emphasis on using eco-friendly materials and processes throughout the production process. This includes:
Using organic, natural and recycled materials
Employing factories that have proper standards of waste treatment and disposal
Using azo-free or plant-based dyes
WHAT IS FAIRTRADE?
Fairtrade is a global certification that focuses on improving the lives of farmers and workers, protecting the environment and delivering quality. Apparel labels participating in Fairtrade certification must adhere to rigorous standards in working conditions,pay, freedom from harrasment and environmental best practices among others.
WHAT IS A CONSCIOUS LIFESTYLE?
Being conscious simply means being mindful, and mindfulness stems from knowing that every action of ours happens by choice.
Thus a conscious lifestyle is one where we exercise our power to choose, and extend this to all areas of life. It can include our choices in food, fashion, parenting, travel, wellbeing, etc. The key lies in being educated and informed enough to sometimes make unconventional choices that are unconstrained by societal 'norms', and to be a trendsetter in your own right.