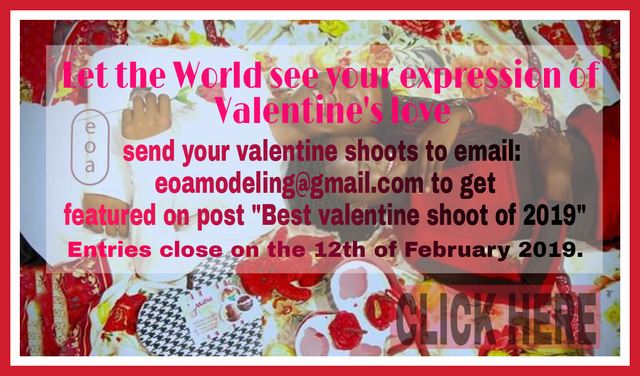 source
Hello everyone as you all know we are in the month of Love, the month of Valentine.
And to celebrate I will he updating a post titled "Best Valentine shoot of 2019" on my blog
It is not a competition, it is a way to show the world the creative beauty of models and photographers worldwide.
It if free, it is not a means of me trying to get money from you at all.
To know more about the details, and to know the process to go through to get featured?
Kindky click here I want to be featured
God bless!
Thank you!
Happy Valentine 💚