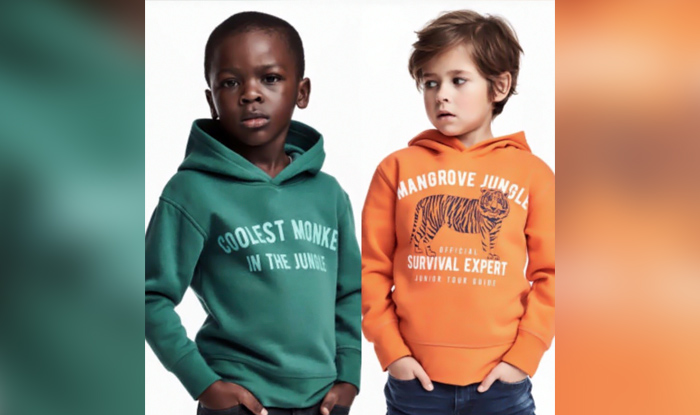 H&M, a high street fashion chain, was forced to formally apologize after its online store posted a 'Coolest Monkey in the Jungle' green hoodie ad featuring a black child model.
H&M was torched online by social media users accusing the company of being inappropriate, disgusting, and negligent for using a black child to model a hoodie with a racist and unacceptable slogan.
After facing heavy criticism, the company removed the ad from its online collection and pulled the hoodie from its stores worldwide. "This image has now been removed from all H&M channels and we apologise to anyone this may have offended," H&M told SBS News in a statement.
https://twitter.com/AFoucard/status/950231886521098242
https://twitter.com/NerdAboutTown/status/950124482093559809
https://twitter.com/theweeknd/status/950447182829699072
https://twitter.com/CharlesMBlow/status/950208202154610689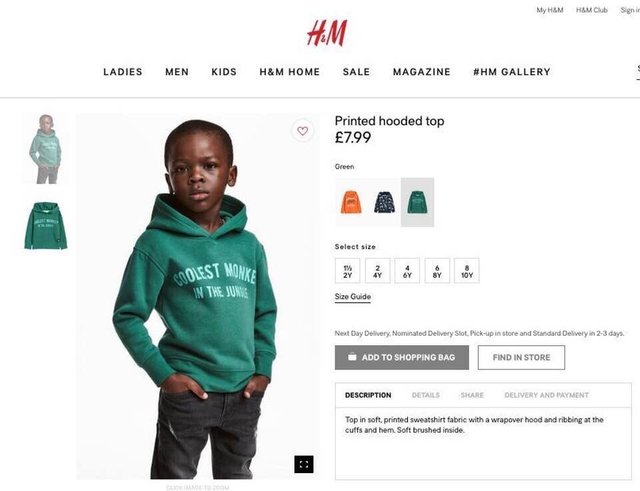 This is not the first time H&M has come under fire for a racial 'error'. In 2015, after it opened its flagship store in Cape Town, H&M was criticized for hiring more white models than blacks in its global marketing campaign. Then in 2017, PETA torched H&M for selling a hoodie which bore the phrase, 'Dogfight in a Random Alley,' claiming it sent a dangerous message. In both cases, H&M had to apologize and mend ways.
H&M is also infamous for paying low wages and depriving basic human rights to its employees in developing countries. In 2013, H&M was one of many multinational clothing giants blamed for the deaths of over 1,000 garment workers in Bangladesh after their factory collapsed.
https://twitter.com/TheKingCenter/status/950210044775337984
https://twitter.com/michaeltinmouth/status/950251626299871233
https://twitter.com/loveisloverey/status/950209896066224128
Was it just a mishap or a marketing stunt? Please let us know in the comments section.