HOW WE CAN CULTIVATE CUCUMBER IN POTS AND THE BENEFITS WE CAN OBTAIN FROM IT.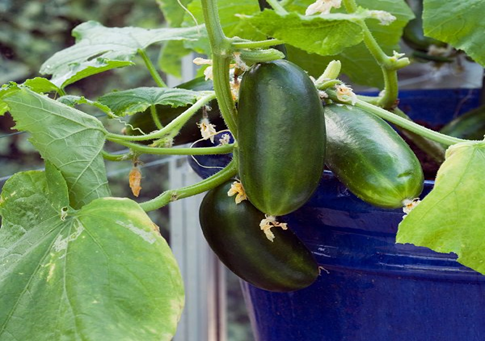 SOURCE
Hello friend of the farm is this opportunity I am going to talk about how we can grow cucumber in pots can be simple if we take into account these tips. It is a vegetable that is consumed a lot especially in recipes such as salads and warm or cold dishes and very beneficial for our health.
The cucumber, Cucumis sativus, is an annual herbaceous plant that belongs to the botanical family Cucurbitaceae, just as it is from the same botanical family as pumpkin or squash, melon or zucchini.
The cucumber is native to Asia and belongs to the same family as watermelons, melons or courgettes. It has become one of the most cultivated vegetables in the world. Its season is summer, so do not hesitate to take advantage of its benefits.
Cucumber is one of the seasonal foods of summer. Take advantage of this time of the year to include it in recipes such as salads, green smoothies, sandwiches, crudités, pickles and other cold and tempered dishes that nourish and hydrate us.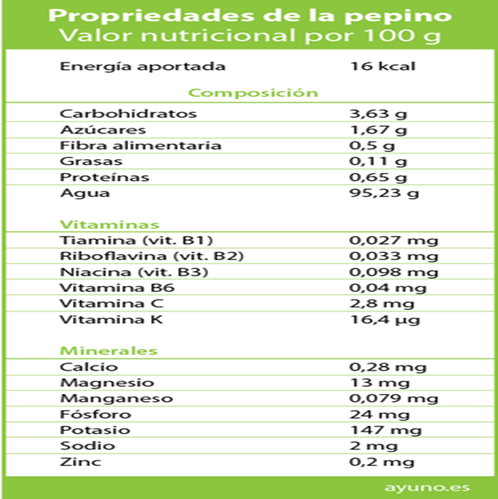 SOURCE
PROPERTIES HAVE CUCUMBERS
Cucumbers provide vitamins A, group B, C and choline, minerals such as calcium, phosphorus, magnesium, sodium, potassium, iodine, zinc, iron, and fiber.
The cucumber has a diuretic, moisturizing, depurative, emollient, digestive, anti-inflammatory and hypoglycaemic effect on the organism.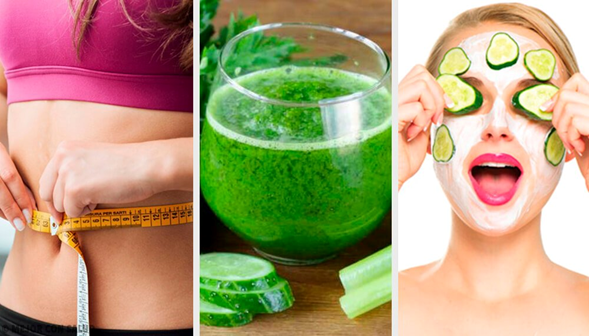 SOURCE
BENEFITS AND USES OF CUCUMBER
Cucumber consumption is very beneficial, especially for:
Excess or retention of liquids (for the high content of potassium and very low in sodium).
Eliminate styes. Applying the cucumber topically.
Regulate blood sugar.
Protect the stomach
Relieve tired, red or swollen eyes (by applying slices on the eyelids for a few minutes). Try this homemade cucumber cream.
Relieve tired feet and legs.
During the hot season its consumption is very beneficial, as it is very moisturizing and refreshing.
If you have gout or uric acid the cucumber helps improve it.
Reduces dark circles and bags under the eyes.
Cleans the intestine
Applied locally, it takes care of the skin. You can apply it only or include it in the elaboration of masks.
Strengthens hair and weak nails
It is beneficial for people with high blood pressure or hypertension.
It contributes to the improvement of arthritis cases.
It is used to remove spots on the skin.
Fight constipation.
It is an excellent home and natural remedy to improve skin burns.
It helps fight cystitis.
It has an anti-wrinkle effect (also applied locally).
It fights the fatty skin and pimples (applying its juice externally).
Because of its content in folic acid it contributes to the good development of the fetus during pregnancy. This vitamin is also essential for the immune system.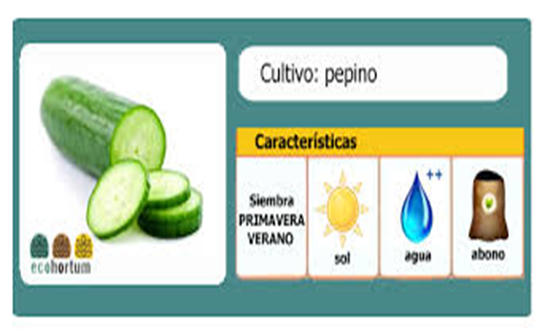 SOURCE
CONDITIONS FOR CULTIVATING CUCUMBER IN POTS.
The first thing we need in a large pot, the minimum size should be about 38 cm deep and the same for the diameter of it, this is because the cucumber needs space to grow. It is also necessary that the pot has at least two drainage holes in the ground, so that the water does not stagnate and damage the plant.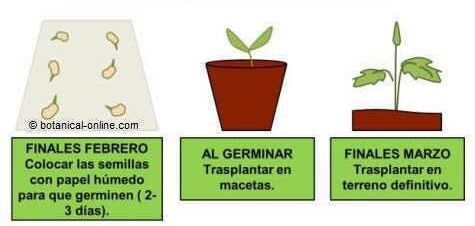 SOURCE
SEED OF CUCUMBER:
Sow the cucumber seeds no more than 2 cm deep and cover them lightly. Cucumber seeds require a constant temperature between 25 and 27ºC. Leave for each cucumber plant about 40 cm².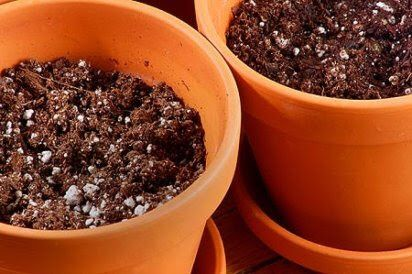 SOURCE
SUBSTRATUM:
The cucumber needs the land of culture with pH between 5.5 and 6.5, that has good contribution of organic matter (you can use earthworm humus), that allows a good drainage of the water, that the earth is loose and that it does not clump together.
The pot or table of culture in which you plant the cucumbers should have, ideally, 40 cm deep.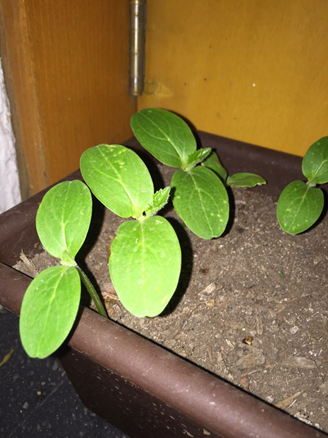 SOURCE
LIGHT:
Locate the cucumber plants in an area with good solar exposure. The more light they receive, the greater the fruit production will be.
TEMPERATURE:
These plants grow optimally in temperate climates, which do not exceed 30 ° C and do not fall below 8 ° C. Being above or below this range of temperatures can affect flowering and fruit formation.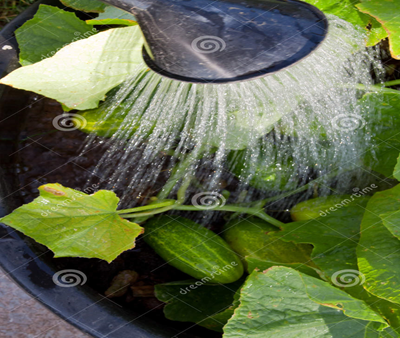 SOURCE
IRRIGATION:
Cucumber needs regular watering to maintain the soil with a certain degree of constant humidity. It is preferable to opt for drip irrigation, it can be very simple to install in urban gardens and so we will save water and adjust well the quantities needed by the plants, avoiding problems due to lacks or excesses.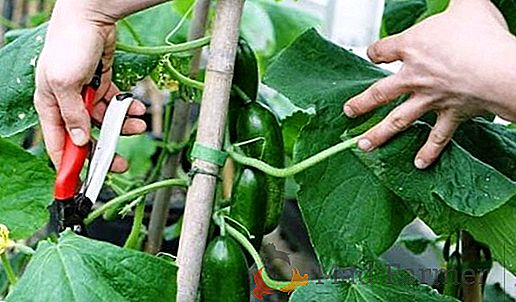 SOURCE
CUCUMBER PRUNING:
This vegetable will be removing the leaves that we see that are in poor condition, that are yellowish, brown, etc. In addition, if we want to give more vigor to the process of flowering and fruiting, we can remove some secondary stems and leave the main one and two or three more, maintaining a symmetry in the plant.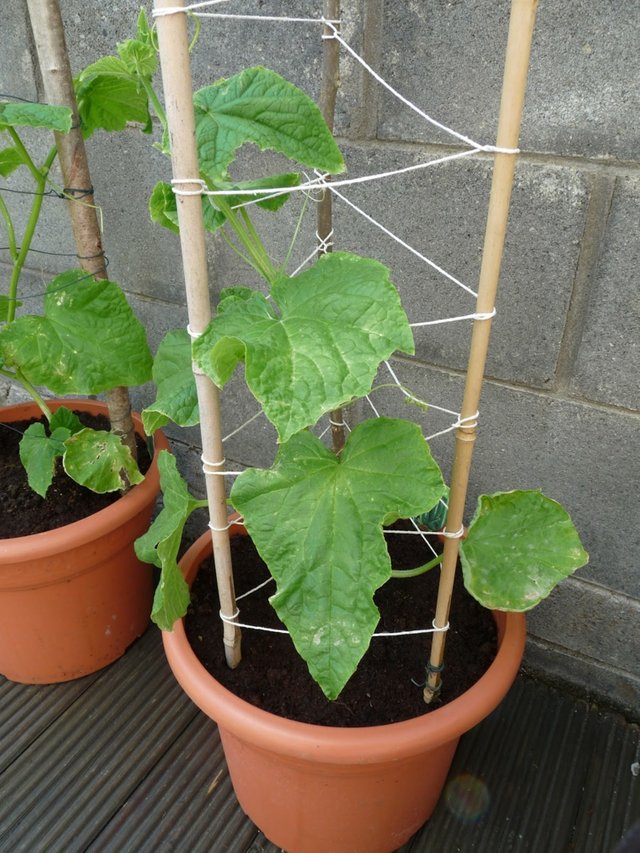 SOURCE
CUCUMBER TUTORING:
Being a creeping and creeping plant, it is necessary to tut the cucumber as it grows for several reasons: to favor a regular development of the plant, it makes better use of light, increases flowering and fruit growth, and prevents fungal diseases and plagues. Look how to tutor plants.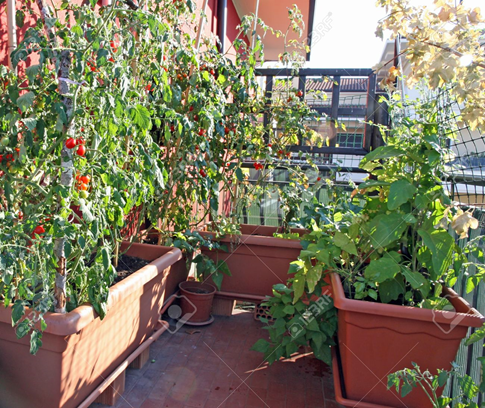 SOURCE
CROP ASSOCIATIONS:
It is important to consider what other plants you can grow next to the cucumber so that there is a synergy between the plants, especially if you use large planters or cultivation tables. Cucumber can be well associated with spinach, Swiss chard, beet, lettuce or sunflower.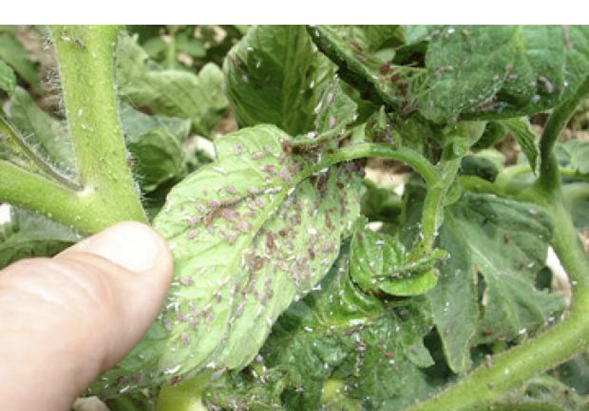 SOURCE
PESTS AND DISEASES OF CUCUMBER:
Aphids, thrips, whitefly, caterpillars or spider mites may appear, while in diseases, the most common is powdery mildew. All of them can be prevented and treated in an ecological way, look here.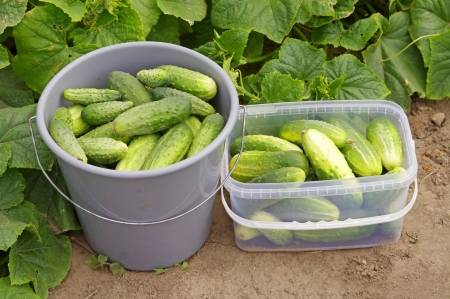 SOURCE
CUCUMBER HARVEST:
Depending on the growing conditions and the variety of cucumber we are growing, since we started sowing the cucumber until we harvest it, 100 days may have passed.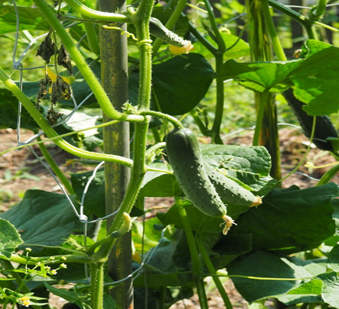 SOURCE
POSSIBLE PROBLEMS DURING CUCUMBER CULTIVATION
If you see that the fruits have rajas it can be because there is a significant temperature difference between day and night and the cucumbers suffer.
If the cucumbers are yellowish the causes can be several: lack of light, lack of irrigation or excess of nitrogen or potassium.
If the cucumbers are curved or narrowed at the ends may be due to lack of water or temperatures too high.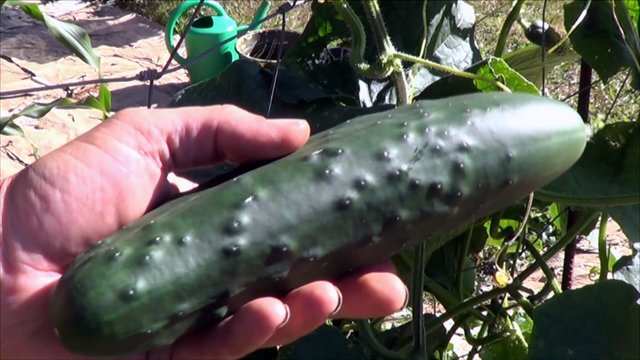 SOURCE
TIPS
The best time to plant cucumbers at home is that the planting is done about four or even five weeks after the spring, in this way cucumbers will be obtained throughout the season, because the temperatures are in the order of 15 to 17 degrees Celsius.
If you do not want to attract bumblebees or bees to your garden, it is best to do the pollination yourself, with a small and fine brush or with a hyssop.
Do not use chemical pesticides, remember that you are sowing for your food and that of your family and do not allow the fruits to touch the earth, since this can cause the cucumber to rot. The picking of the cucumber should be done cutting the stems, about two centimeters of the fruit and when it is beginning to turn yellow at the ends.
To the culinary uses of cucumber should be added the uses in home remedies and in cosmetics: It is used to relieve burned skin, look tired and red eyes, can fight wrinkles, acne, rosacea, regulate fat, whitening skin and leave it hydrated and rejuvenated.
SOURCE:
https://www.ecoagricultor.com/cultiva-pepino-macetas-huerto-urbano-ecologico/
https://www.ecoagricultor.com/propiedades-de-los-pepinos/
Thanks for taking a few minutes to read my article.