Farm themes: Pig thursday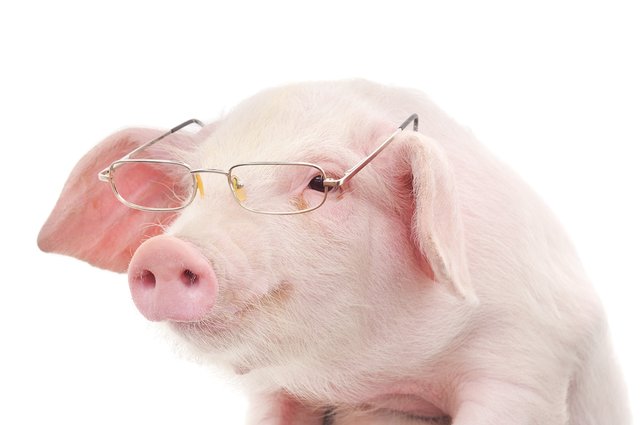 source
Good morning my dear fellow steemians... I must confess its a beautiful day over here and to top it off, a nice theme from @farms.
Pigs on a normal level for me have been animals i actually find disgusting due to their dirty nature but looking past that, one tends to find out that there are more to pigs than met with the eyes so in this post, i will be enlightening you more on the farming aspect of pigs.
Piggery or pig farming is one of the best paying business in Nigeria as it is on a very high demand in the market. The male pig is a boar, the female a sow, the offsprings are either called piglets which is actually a very common name for baby pigs, shoats or farrows while a group of pigs are called herds or drove. In pig farming, there are very important things to consider in order to ensure a very successful and reproductive returns. One of this things is
land or breeding space
For a beginner without enough funds, a small scale of land is okay but for someone who wants to start big... beginners or not, a large scale of farmland(s) is hence needed.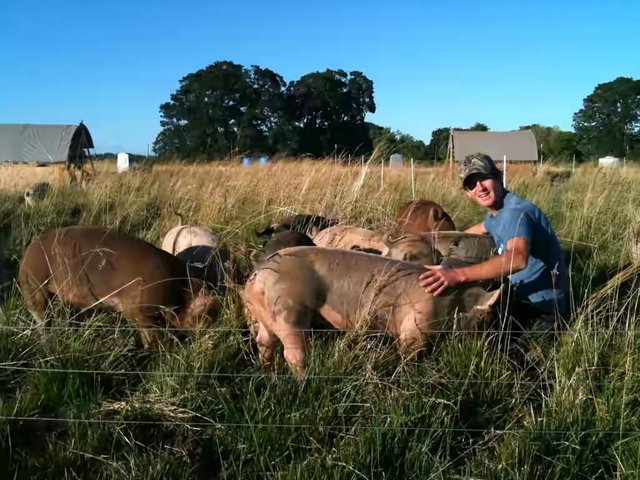 source
Spacious pens should also be constructed so as to avoid clusters that could lead the pigs to inflicting harm on each others. It is also essential in order to prevent disease and infections it is also necessary to prevent insect and other harmful pest from attacking the pigs by providing a good drainage system to pass out dirty water and prevent stagnation.
A Pig farm should be equipped with water pools where the pigs can swim in an clean up themselves as they love damp places. This pools should also be kept clean in turn to avoid causing illness to the pigs.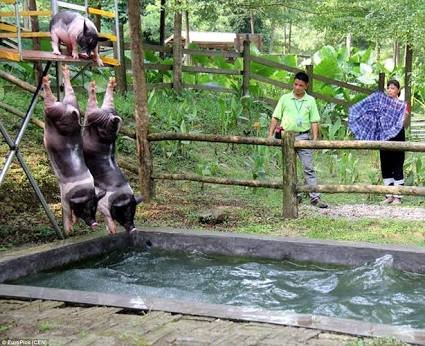 source
feeding
The feeding of pigs is quite a demanding yet simple task as they require special attention in order to prevent food poisoning. Pigs like most other animals eat almost everything that humans eat. Food with same nutritious values and well balanced. A grazing ground is needed as pigs are also grass eaters. It also serves as a playing ground for them but under supervision as they might stray which is why it is advisable for a pig farmer to fence the farmland with sticks. The feeding is also capital consuming as the pigs need to be fed continuously to enhance their growth rate.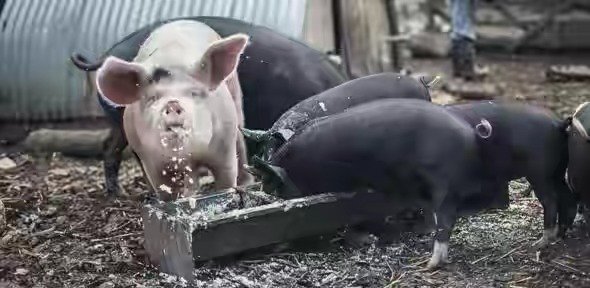 source
health care
An animal doctor( vet) should be sought for to ensure periodic checkups of the pigs and also consulted in the nutitional aspect of feeding.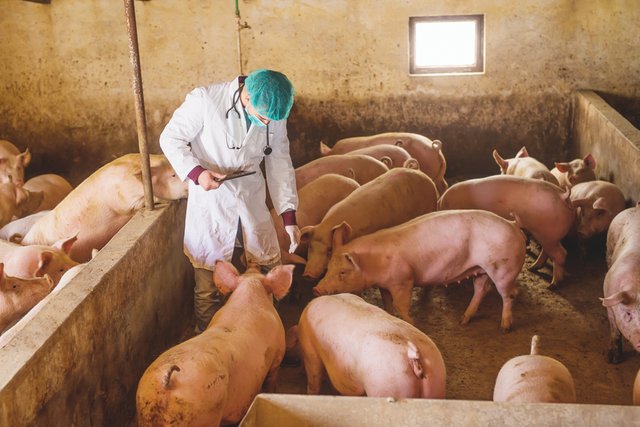 source
Make sure to buy a healthy or healthy pigs from trusted sellers only to start your farm .
profit in pig farming
A pig can birth up to 10-15 piglet at once .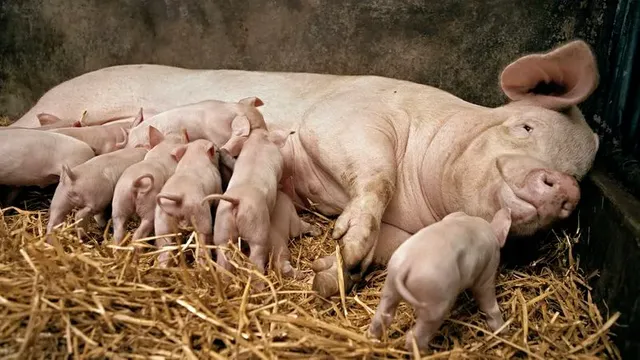 source
Imagine starting your pig farm with just 20 pigs; 5 males and 15 females and they all concieve at once. Hehehehe...omo see money ooo.
NB: pigs also grow fast which means they can be sold a little earlier unlike some farm animals. With a matured pig at the market price of about 20 - 30 thousand naira, hmmmmmm oga youre made. Also, one can butcher pigs for meat and sell to make money.