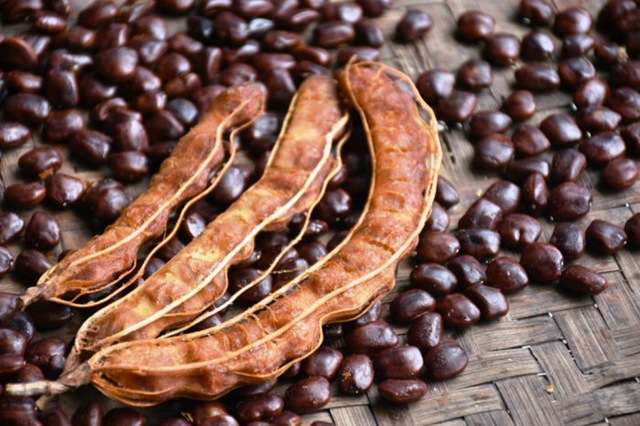 Source
Considered as spices, seasoning and grain, tamarind is present in the list of essential kitchen items in all its forms. With its powerful potential, rely on that fruit to add a delicious flavor to your dishes. However, its benefits go beyond its use in the kitchen. It can also be used to rejuvenate and renew skin and hair.
Some of the benefits of tamarind include issues such as weight loss, protection against cancer and improving digestive health. It contains various vitamins, such as vitamin C; antioxidants, including carotene; and minerals, such as magnesium and potassium, this fruit is considered a deposit of nutrients.
So, if you have not yet experienced that incredible ingredient, here are some tamarind benefits and information:
Information about tamarind:
Scientific name: Tamarindus indica, Origin: Africa
Other names: IMLI (Hindi), chintapandu (Telugu), tetul (Bengali), Amli (Gujarat), chinche (marathi), hunase (Kannada), vaalanpuli (malayalam) and hindiun tamuru (Arabic).
Initially, that fruit used to grow in the hot regions of Africa. This sweet fruit grows on extremely tall trees of the "fabaceae family" (the family that includes peas and other legumes). Tamarind cultivation has now spread to most of the hottest and driest regions in Mexico and Asia, including India and Sri Lanka.
It has a sour-sweet taste that is loved mainly by Indian citizens and all over the world. No wonder you have carved a special place for you in Indian kitchens, in the form of chutneys, sweets, picles and much more.
Tamarind has many essential nutrients for humans. Each 100 grams of this fruit contains 28 milligrams of sodium and 628 milligrams of potassium, in addition to 36% of thiamine, 23% of magnesium, 35% of iron and 16% of phosphorus for the recommended daily consumption of a healthy person. In addition, this incredible fruit also contains niacin, vitamin C, calcium, copper and pyridoxine.
Tamarinds also have very high levels of tartaric acid (so the sour taste), a powerful antioxidant that can help eliminate harmful free radicals from our body. The other phytochemicals present in tamarind include limonene, geraniol, safrole, cinnamic acid, pyrazine, methyl salicylate and alkyl thiazo.
One cup of tamarind juice contains 6.88 grams of natural sugars. It has 287 calories, 0.72 grams of fat and 3.36 grams of protein. This fruit also contains 6.1 grams of fiber per 100 grams, which helps promote digestive health.
Take a look at the benefits for skin, hair and health of tamarind fruits.
Why should you use tamarind?
Benefits for the skin:
Skin lightening
Natural exfoliant
Natural cream for cellulite
Natural moisturizing and toning properties for the skin
Natural anti-aging agent
Elimination of dark spots on the neck
Removes stains
Acne prevention
Benefits for hair: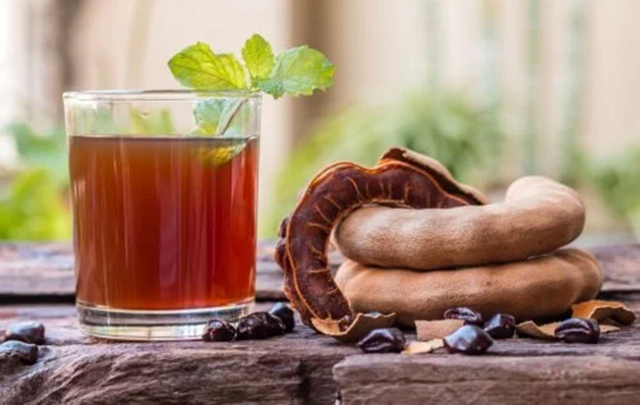 Source
Prevention of hair loss
Oily scalp treatment
Health benefits:
Works as an antiseptic
Help regulate the weight
Good nutrition for pregnant women
Promotes the best cholesterol balance
Help in the treatment of malaria
Help in the treatment of jaundice
Acalma inflammation
Help in cancer prevention
Help in the treatment of constipation
Works as a cleaning agent (detox)
Purify the blood
Strengthens cardiovascular health
Help in the treatment of bullae ulcers
Promotes digestive health
Promotes a better balance of blood circulation
Help in the treatment of nerve pain
Promotes the best balance of diabetes
Boosts the immune system
I hope you find it useful, thanks for reading