It's another beautiful day filled with hope and love, who is ready to learn more about farm produce, without wasting forward time, let me officially welcome you to my blog where i post agricultural related articles.
I today post i would love to share more knowledge about green papaya. Papaya comes in three colors green, yellow and light red, each represent its manner of maturity but in recent years papaya has termed to maintain it's color even to full mutually, this has here by bring us to our today topic; Green papaya.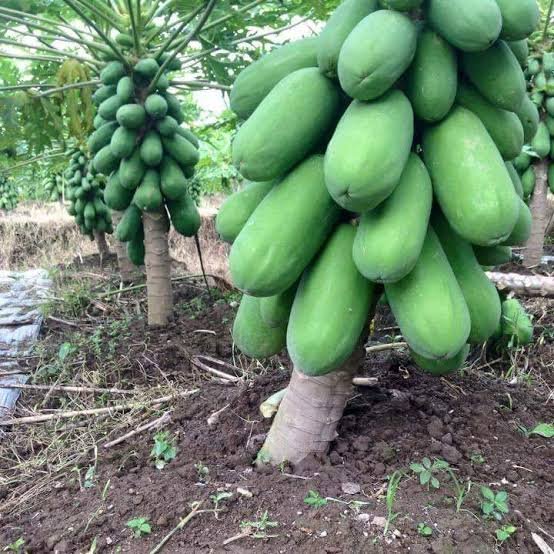 Papaya is know for its amazing taste, it is one vegetable that can be compared to the taste and look of fanta, it is a little expensive and rich in vitamins and minerals needed for our daily health.