What Others Think Of Farming
My dad gets a few different agricultural magazines and publications in the mail. When he's done reading through them, he enjoys giving them to my husband to look through. I thought I'd flip through them myself and share any interesting articles that caught my eye.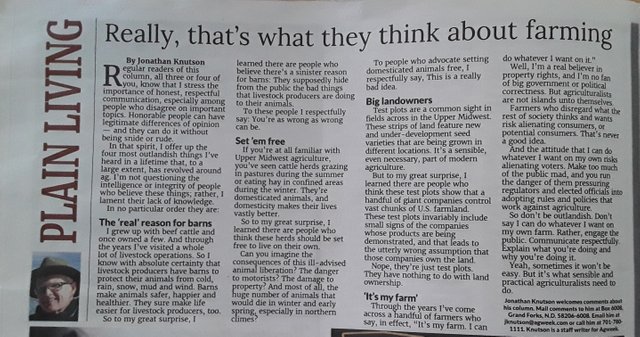 Image of article taken from AgWeek's issue Aug. 5, 2019
I found this one interesting to read. The first one about barns simply made me shake my head. These 4 perspectives just show us how important effective communication is between different groups of people. You just won't fully understand the other side unless you take the time to talk and listen to them, and maybe even take a walk in their shoes for a bit.