In the comic book OA world, super-realistic artists get their fair share of love. Frazetta and Dell'Otto come to mind. Then there's another level of realism in the fantasy genre — rendered by such legends as Boris Vallejo, Luis Royo, and Larry Elmore. I've always had a soft spot for Elmore's work on Dragonlance, which I grew up reading.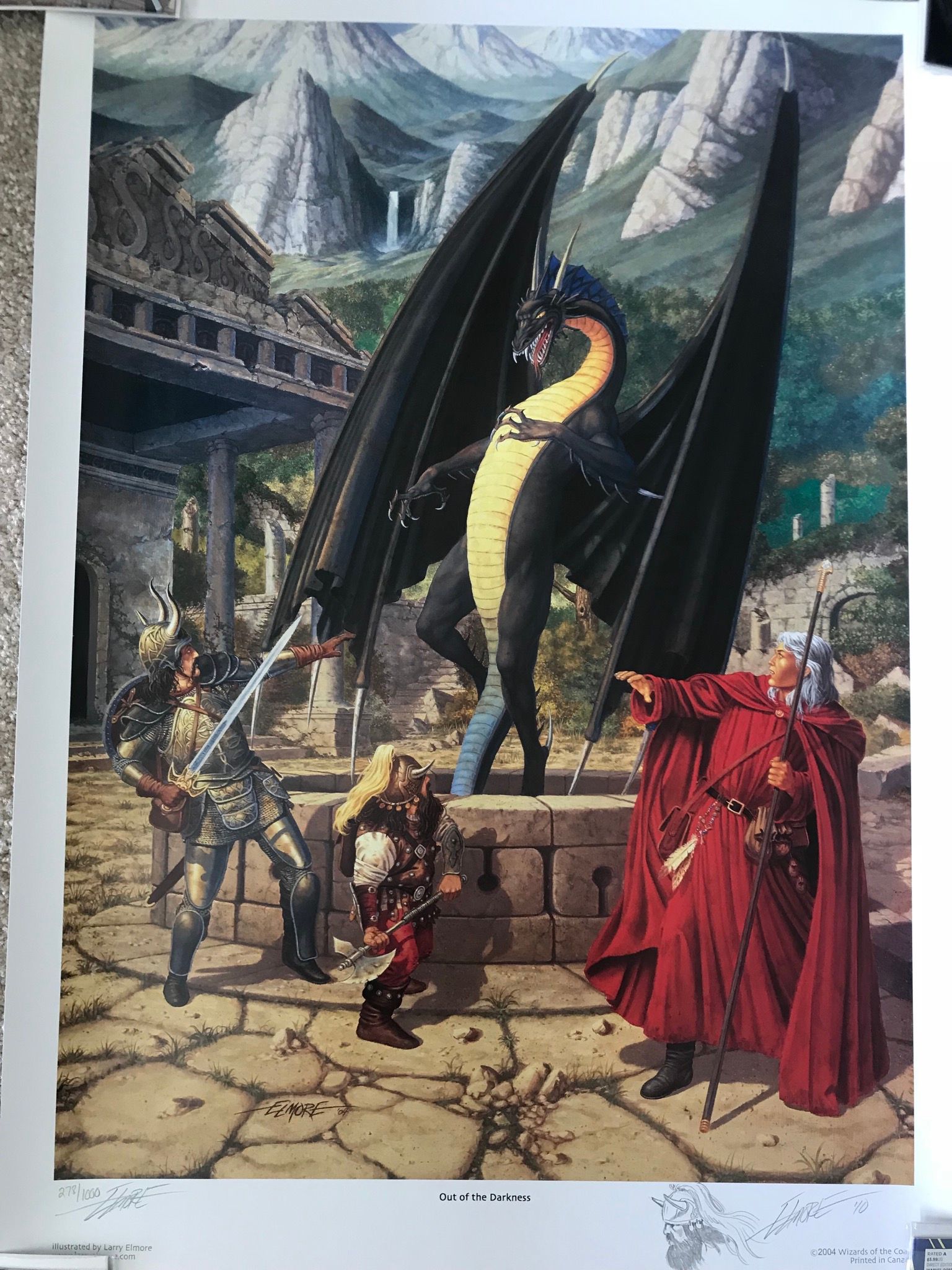 The fun thing about this piece is that it's a print (1000 copies made), but with original art at the bottom right. This is what's called a "remarque" — an original sketch done on a small number of prints, typically the earliest ones made. That's Flint Fireforge right there: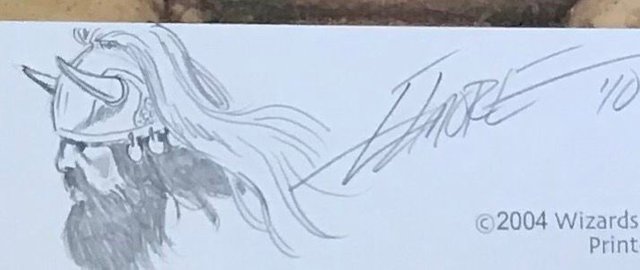 Full-sized Elmore OA is valued at $10k+ these days, so I was happy to snag this for a pittance. Collecting ain't just about the high-end stuff!
Dragonlance... those were the days. As a kid I'd daydream about being one of the Heroes of the Lance. Then I grew fascinated with Raistlin (at far left below). But that's a story for another afternoon.