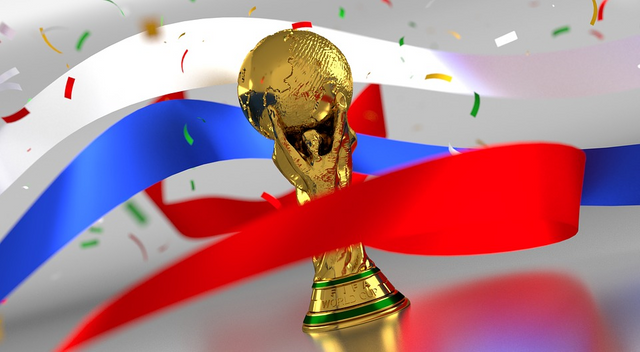 ---
Brazil - Mexico 2-0
38' Edson Alvarez, Mexico - Yellow Card
43' Filipe Luis, Brazil - Yellow Card
51' 1-0 Neymar, Willian (assist)
55' Hector Herrera, Mexico - Yellow Card
59' Casemiro, Brazil - Yellow Card
77' Carlos Salcedo, Mexico - Yellow Card
88' 2-0 Roberto Firmino
90' Andres Guardado, Mexico - Yellow Card
Brazil defeat Mexico and make it further in the World Cup, Mexico are eliminated.
Belgium - Japan 3-2
40' Gaku Shibasaki, Japan - Yellow Card
48' 0-1 Genki Haraguchi, Gaku Shibasaki (assist)
52' 0-2 Takasi Inui, Shinji Kagawa (assist)
69' 1-2 Jan Vertonghen
74' 2-2 Marouane Fellaini, Eden Hazard (assist)
90' 3-2 Nacer Chadli, Thomas Meunier (assist)
League Standings
We have got a new #1 in the League! Let's see for how long he can maintain his position!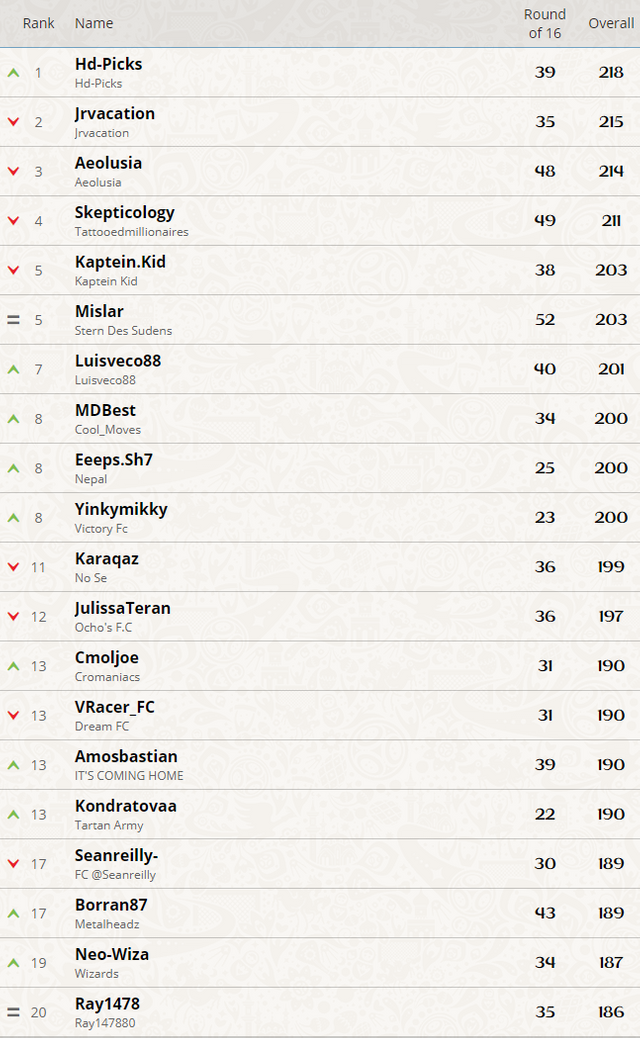 ---