Last year the FBI was in my hometown
The building commissioner was raided and a big huge investigation ended up with Craig Nichols the Building Commissioner charged with over 30 crimes and eventually a plead agreement was agreed to and he will be going to prison for many crimes he committed while in office. But I know for a fact that this is just a tip of the iceberg. As I grew up with Craig, and as teenager we dated. His father is in politics and is known as the leader of the local democratic party. As a teenager I witnessed things that were not right. From using city resources to service personal vehicles to other things that I didn't understand till I was older, but even knew enough then that it wasn't right. Dating Craig showed me how the local two party system works and it is likely why I am a Libertarian/Constitutionalist. From what I personally witnessed.
Today I am happy to see the FBI isn't stopping with Craig
One of the many reasons I moved away from Muncie is the corrupt police force. An 18 year old was driving down the street and my daughter who was 7 years old at the time was walking from her grandma's house who is 3 doors away from where we use to live back home. I was standing on the porch watching her walk from her grandma's home. When this kid stopped and tried to get my child into his car. What he didn't see is grandma was on her porch and I was on mine watching her. So we were able to stop this attempted kidnapping. We were able to get a plate number and the DA's office was ready to track the man down and prosecute him till they ran the plate and found out who the kid was. His Aunt worked for the DA's office and his Uncle is a Cop.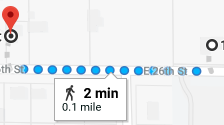 There was two houses between my old house and where grandma lived back then
So when I saw this today in the paper
I am so happy to see this. If we can get the corrupt cops out of my hometown maybe things can improve. My oldest moved back to our hometown she is raising my grandbabies there and I worry knowing that the police are corrupted and they won't do what they should to protect children.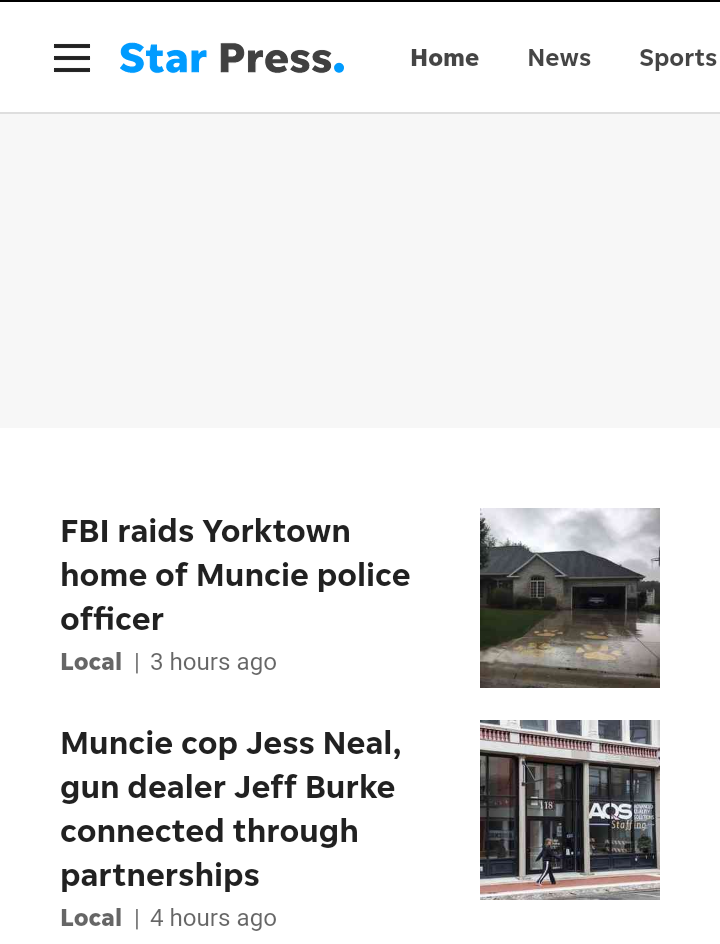 I am sad though too
There is so much corruption in my hometown, but it is real estate fraud stuff that has the FBI finally investigating. I guess when you have Millions of dollars from every sector of government disappear the FEDs are finally going to take notice. I am sad that they haven't paid attention to the other stuff that has been happening in the city, from the cover ups and the other corruption that is going on. They have only scratched the surface and I hope they keep digging and they clean up the city. If you are a cop and a family member commits a crime and you help cover it up, you shouldn't be a cop, the same goes to the assistant DA, they shouldn't be allowed to even have an opinion, if it is a conflict you bring in an outside agency. But I bet none of that crap will get addressed.
Hoping this helps protect Muncie Families
I hope as they keep arresting those involved in all of this corruption and there will be more, that it will help protect families. It is an open secret in my hometown. There are reports of additional attempted kidnappings and kidnappings with sexual assaults involving children that have been unsolved in my hometown. I have to wonder from my own experience dealing with LEO in my hometown if it isn't more coverups. I am tagging this family protection with 100% of the liquid Steem from this posting going to @familyprotection as family protection isn't just dealing with CPS, sometimes it is dealing with the police and protecting our children and families from strangers and when we can't trust the police to help us who do we turn to? I don't know and don't have the answers but maybe one day the collaboration of @familyprotection will come up with an answer that keeps families safe without them feeling like they need to relocate.
Note This situation was one of many examples I actually have about how messed up this police force is and this wasn't the only reason I moved