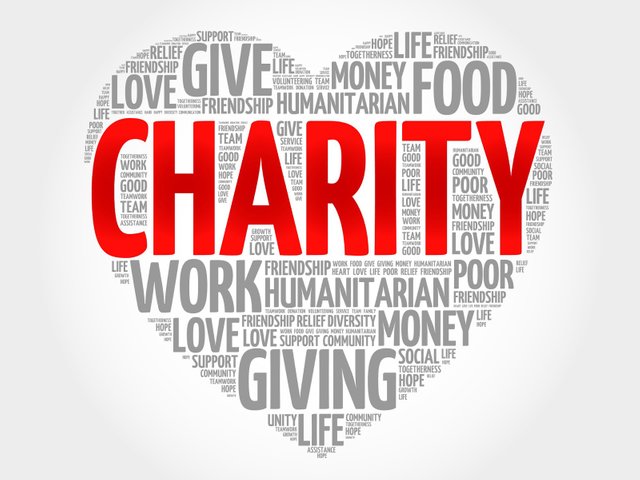 Dear community and all people that were kind and responsive to this tragedy!
I'm happy to inform you that I've completed all transferrings of our donations to that family!
I've made it through a decentralized small exchange so it took a little bit more time than I expected, but nevertheless it was successful.
So, here is the whole process:
It's rewards from my post about this family + (Steem Power was calculated as Steem, I've taken it from Steem from my wallet not to make powerdown)
donations from @familyprotection community ruled by @canadian-coconut and @markwhittam +
donations from our responsive Steemians @steeminganarchy and @markkunjantunen +
my own donations 1350rub = 20 sbd (I've transferred them in rubles to the card directly)
So in total we've collected: 43,039 STEEM and 162,939 SBD!!!


I transfer all funds to the Rudex exchange
It was the first test try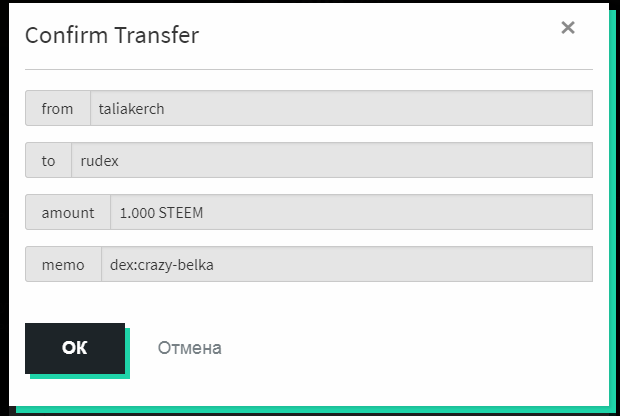 Then our donations...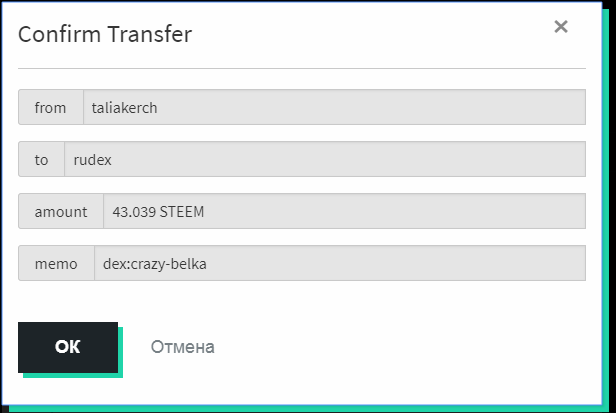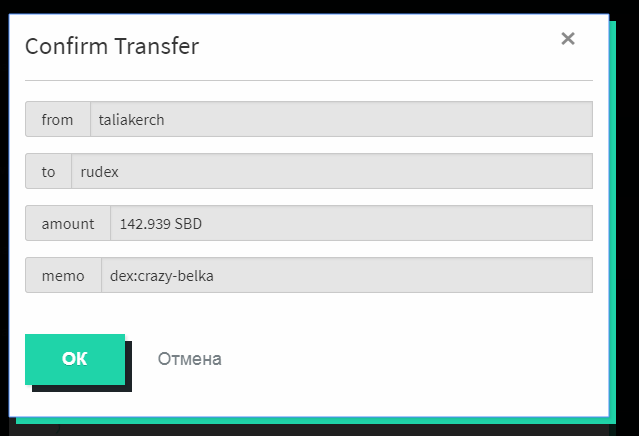 Here's a long process of exchanging the funds to money that can be transferred directly to the bank card: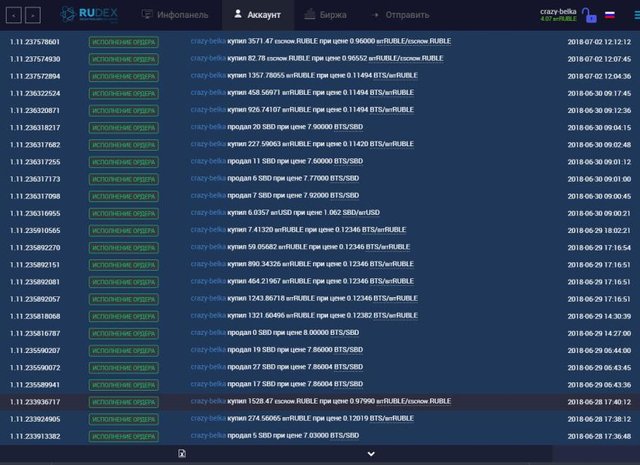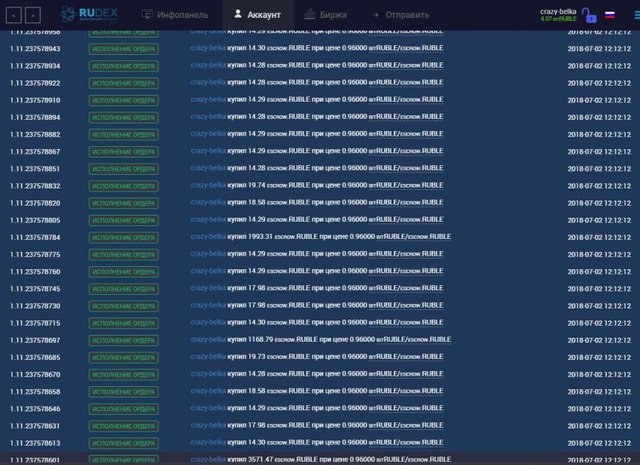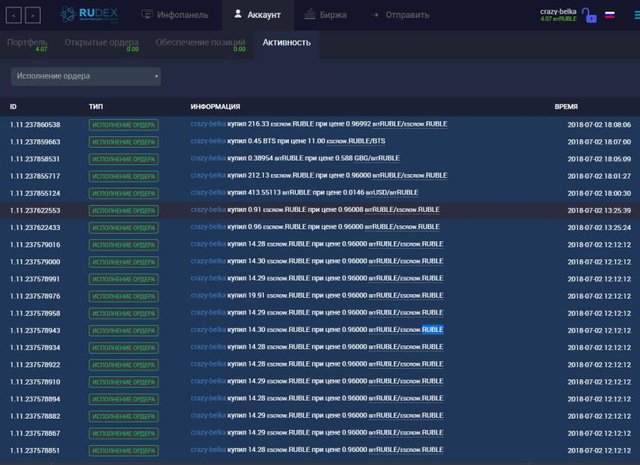 And here are finally transferring of money to the bank card.
There were 3 transferrings because all rpocess of exchanging took several days.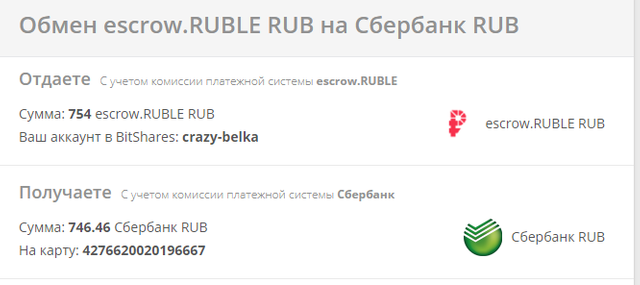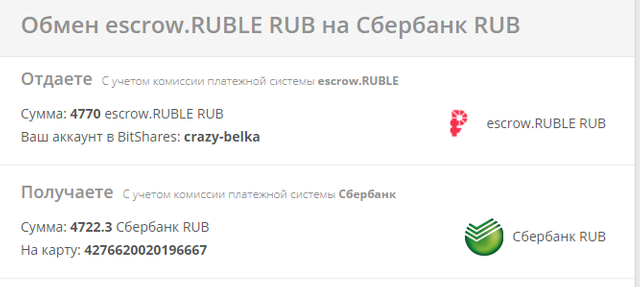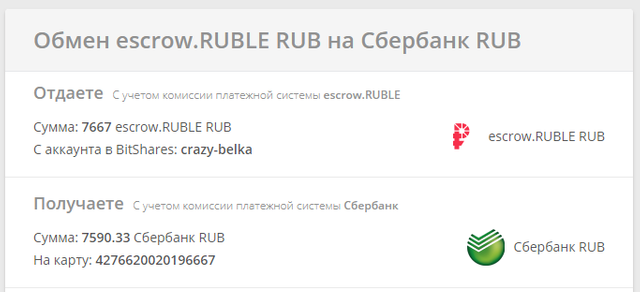 That's the screenshot of my own donations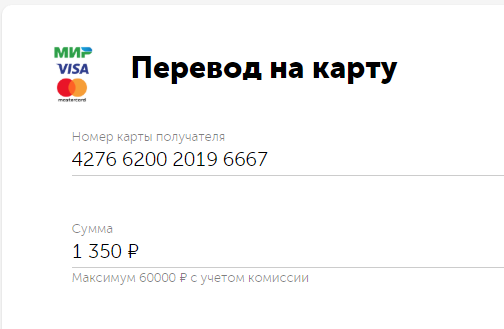 Наталия
Наталия 21:30
Светлана, еще 1350 от нас
Пришло?
Светлана
Светлана 21:39
Да, пришло. Спасибо!
It's about 235 usd now! And it's rather much for this very family because the grandmother's monthly salary as a seller in the market is just the same.
Here are screenshots and text version of my talks with Yulia and Svetlana - women who organized the mercy organisation "The Soul of Kazan" that was involved in funds-raising.
Юлия, добрый день! Хочу вам скоро денюжку перевести для тамары Федосеевой из казани с 3 внуками. У вас написано делать пометку "квартира", но это, наверное, только для карт сбербанка, мы будем переводить не оттуда. Как быть?
Может, я скину пробную сумму мелкую, вы поймете, что это от меня, потос переведу остальное, мы спишемся с вами, что вы все получили, вы подтвердите
Юлия
Юлия 15:39
Здравствуйте, а Вы с карты какого банка хотите перевести
Наталия
Наталия 15:40
Это не карта банка, это или онлайн обменник будет, или карта киви
Мы из другой валюты переводим
Юлия
Юлия 15:40
Я с этим не очень разбираюсь
Наталия
Наталия 15:41
Ну там нет поля для пометок, вот в чем вопрос)
Юлия
Юлия 15:41
Может Вам удобнее на пейпал
Наталия
Наталия 15:41
Как идентифицировать
Может Вам удобнее на пейпал
Наталия
Наталия 15:41
Как идентифицировать
Юлия
Юлия 15:41
У нас же есть пейпал
Наталия
Наталия 15:41
Нет, пэйпал в Крыму не работает
Юлия
Юлия 15:43
Ясно
А Вы хотите помочь именн Тамаре Сергеевна?
Наталия
Наталия 15:44
Да, именно ей, Тамара федосеева, у которой погибла дочь, и опека грозила забрать детей
Только у нас срок действия этой карты до июля
Наталия
Наталия 15:49
Я думаю, не будут лишними в любом случае
Да, вы говорили
Юлия
Юлия 15:50
Я боюсь что деньги могут идти три дня
Наталия
Наталия 15:50
Я переведу сегодня-завтра
Юлия
Юлия 15:50
Как бы с этим проблем потом не возникло
Наталия
Наталия 15:50
А другой карты нет?
Юлия
Юлия 15:50
Сами понимаете за чужие деньги и переживаний больше
Если только на личную карту Светланы
Это моя помощница, все что мы делаем, делаем вместе
Тоже сбербанк?
Юлия
Юлия 15:52
Да
Наталия
Наталия 15:53
Хорошо, давайте на нее, я вам доверяю
Юлия
Юлия 15:55
4276 6200 2019 6667 а вы какую сумму хотели передать?
https://m.vk.com/id265977629
Наталия
Наталия 15:56
Сначала руб 500 на проверку перевода, а потом ок 13 тыс
Юлия
Юлия 15:56
Вот её страница, она как получит перевод, вам напишет
Наталия
Наталия 15:57
Ок,поняла
![чат5.png]
(
)
Yulia gave me contacts of Svetlana, her assistant and her bank card because the previous card for raising funds was about to be expired in 3 days, and she was afraid there would be problems with bank processing of funds.
![чат6.png]
(
)
Svetlana approved all transactions of our funds!
Сумма пришла 746 р. 46 коп. Спасибо!
Наталия
Наталия 17:28
4722,30 еще пошло
Идет частями, извините, с биржи так выводится
Светлана
Светлана 17:34
Пока не пришло
Светлана
Светлана 18:11
Поступило 4722,30 Спасибо!
Наталия
Наталия 18:12
Ага, оператор обработал наконец)
Светлана
Светлана 18:13
🙂
Наталия
Наталия 18:14
Остальное, наверное, завтра, еще в процессе обмена
Остальное, наверное, завтра, еще в процессе обмена
Светлана
Светлана 18:15
Спасибо Вам!
вчера
Светлана
Светлана 11:55
Наталья, добрый день? Скажите превод от Вас сегодня поступил? Просто без сообщения и я не пойму от кого.
Светлана
Светлана 12:43
Все, извините, мы разобрались, это по работе)
Наталия
Наталия 17:23
нет, это не я пока. биржа на выходных переводы не проводила, вот сейчас должны наконец все закончить)
Светлана
Светлана 17:49
Да, да, разобрались позже. Клиент перевел и не сказал ничего. А я голову ломаю, что за деньги)
Наталия
Наталия 18:35
7590.33 руб должно прийти еще было
Светлана
Светлана 18:37
Да, пришла такая сумма. Спасибо!
Наталия
Наталия 18:37
И вам! Это уже все,итого ок 13 тыс для тамары федосеевой
We've done it;)
Thank so much to all responsive people and especially to our community, Linda and Mark!
Your contribution to the war with CPS is important and great!
Power is in Unity!
And THANK YOU so much for your TRUST to me!!