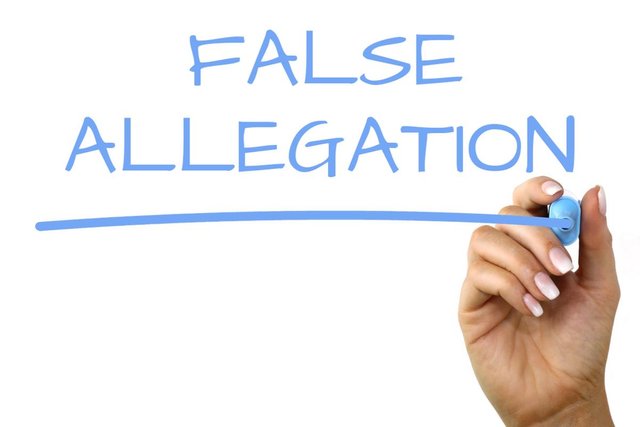 Below is the account of my daughter's friend whose husband is presently facing false allegations and DCF intrusion into their home. I am presently working with them to assist through the process.
Message:
The system is completely broken and this can happen to absolutely anyone!! My husband was recently arrested for sexual assault and risk of injury. The troubled daughter of a long time friend accused my husband of assaulting her. We saw this friend around the holidays, and her daughter slept at my house one night a year (if that). Two days after thanksgiving last year, there was a knock at the door. It was DCF and a detective from our local PD. An investigation was done by DCF on our own daughter resulting from the complaint and both girls went through a forensic interview.
DCF cleared our home and my husband when it came to our own daughter, but ruled substantiated when it came to my friends daughter. The confusing part is that DCF did not find him a danger to be around children and did not require that he be placed on the central registry. Almost one year later the police showed up at my door again and my husband was arrested. After my husbands first court appearance, we were able to look at a copy of the warrant. I expected to see some sort of evidence or some revelation that I was not aware of. There was nothing.
On the advice of counsel, we did not give an "official" statement to the police, but the detective who wrote the warrant did a nice job of capturing what we told him the night they initially showed up. He even went on to say that he felt we were being truthful and explained how he determined that. They even summarized the forensic interviews. Again no surprises there. The next thing that jumped out at me was that the warrant was signed 4 months before my husband was actually arrested. Why wait so long after the warrant was signed to arrest him? Our town is not that busy.
Shortly after the arrest, my husbands name, our complete address, and list of charges was posted in the local paper. We are surrounded by families with young children just like ours, except my husband has now been publicly accused of being a predator in the police blotter of the paper. So much for innocent until proven guilty. Apparently that doesn't apply here. His job that he has been with for 10 years does constant background checks depending on what type of work my husband is doing for a particular job. He had no choice but to tell them he had been arrested as it is possible for the arrest itself to show up in a background check. Because of this, he has now been put on paid suspension. So based on the accusation of this troubled little girl, we have been publicly humiliated, my husband may lose his job, and we are out thousands of dollars in attorney's fees.
We are now going through the very early stages of the pre-trial process. There is a strong possibility that if it comes down to it, my husband will have to accept a plea because we cannot afford to go to trial without putting our house up to get the money to fund that. So our options are, take a plea and admit to something he didn't do which could prevent him from getting a job OR go to trial spend another $50,000 or more in trial fees with no guaranteed outcome. Only now we have another $50,000 debt to pay off if we can even get our hands on that much money. And if he does not fair well in court, I am left to pay off the extra debt while trying to raise my youngest daughter alone. So in addition to being publicly humiliated, job loss, and out thousands of dollars in attorney's fees, we also may lose our house?
I understand that these cases are given extra care and why, but while such great care is given to the alleged victim, NO care whatsoever is given to the family of the accused including his young children. My daughter may possibly be ridiculed at school in the coming weeks and our lives have been completely turned upside down. I keep waiting for someone to come to their senses and look at the warrant and say "THIS IS RIDICULOUS" and thrown it out. Sadly, that day doesn't look like it is coming. There has to be a better way, because I fear they may still come for my daughther, I see it coming because DCF visited once more and their eyes is additionally on my daughter even after clearing her own investigation.