The "Child Protection" racket knows no other power than the power to take their money away. When done right, through the fortunate few areas of the country that still have courts with a conscious, this IS the best current way (short of, and prior to, a true return to Constitutional principles) to put "CPS" in it's place. A set of three heartwarming stories from a couple months ago in the State of Minnesota is giving parents, nationwide, hope that the worm may just be beginning to turn against the CRIMINAL AND OUTLANDISH "procedures" and "laws" that run cover for the current CPS modus operandi.
Here is a link to that story:
https://www.sctimes.com/story/news/2018/08/02/child-protective-services-lawsuit-little-falls-children-abuse-court-minnesota-cps/827514002/
While the article is pretty dismissive of the obvious abuse and neglect of the CPS system, it still offers hope in that parents are beginning to understand that they do have others like them across the country, and that there are groups rising up in increasing numbers to help parents and children who are being abused by the agencies of government that are supposed to be protecting them.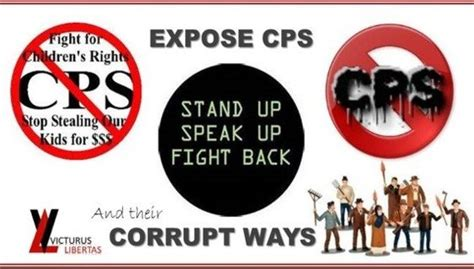 Surprisingly, it looks like there is another way to fight back also that I hadn't heard much about before. In all three of the cases mentioned in the article, after the parent(s) got the child(ren) back, they LEFT THE STATE and moved to another state to be beyond the clutches of the State of Minnesota. I am not sure to what degree that works. I do not currently know what "state-to-state" extradition agreements there might be for parents who maybe got temprary custody back and then skip the state prior to further (scheduled) action. This might be a productive area of research, for sure. Parents need ALL the tools in their toolkit against tyranny that they can find, and this might be a new one worth pursuing when circumstances permit.
Here is an excerpt from the link above:
"Dwight Mitchell (edit to add: an African American): On a national mission...Mitchell's kids were held by social services after he was reported for spanking one of them in 2014. He moved to New Jersey after he got them back. He recently started a nonprofit called Family Preservation Foundation Inc, he said. 'We need a call center now, because we're getting so many calls,' Mitchell said.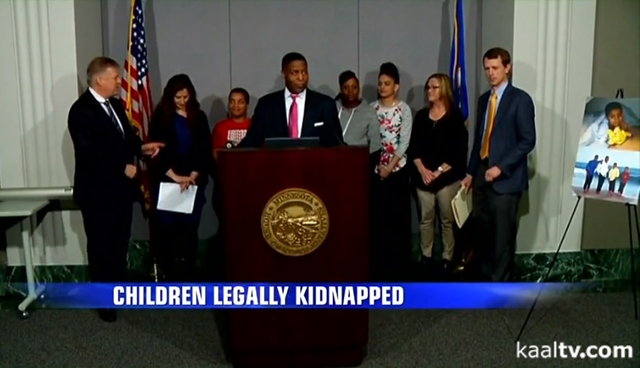 His quest for change hit a major nerve in Minnesota and nationwide. 'I was doing what I felt was right. I was doing what I was called to do,' he said. The state filed a motion to dismiss his suit in July and Mitchell's side opposed it, he said. 'We're confident it won't be dismissed. The courts err on the side of caution and remove a child during an investigation,' he said. 'If the child is not harmed, the child should remain in the home, period,' Mitchell said.
Mitchell takes major issue with the state policy and how it's practiced. For one, the definition of neglect is too vague, he said. And his case highlights a trend in the state in which Native American and African-American children are taken out of homes at higher rates than Caucasian children. Other reformers have keyed into those issues, including Kelis Houston, who founded Village Arms, which supports African-American families impacted by the child protection system. She also chairs the Child Protection Committee of the Minneapolis NAACP.
'Our statutes recommend that out-of-home placement is a last resort,' Houston said. 'But it's been used as a first solution.' She said that's true across the board and more so with African-American families. Just over 15,000 children were placed out of their homes in 2016, according to Minnesota's Out-of-Home Care and Permanency Report. African-American children were more than three times more likely to be removed from their home compared to white children."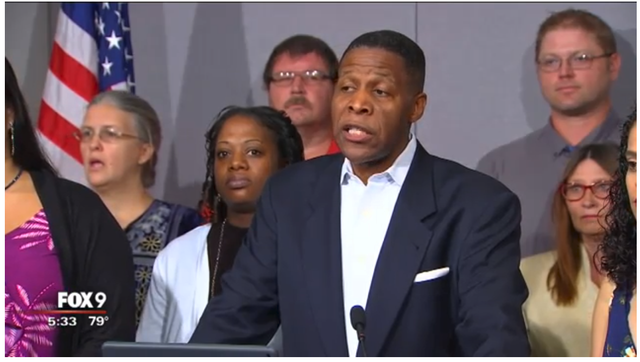 I've praised Mr. Mitchell before in these pages, and the fact that he was able to build a 3500-person coalition, across the states, in just a few months speaks to the IMMENSE proportions of the problem with CPS as currently constructed. I find it somewhat humorous that the "racist" element may be the one which finally forces CPS change, but we'll take the help however we can get it!
Any parent in trouble with the CPS criminals needs to get in touch with Mr. Mitchell's "Family Preservation Foundation." They can be reached as follows:
FamilyPreservationFoundation.org
333 Washington Avenue North
Suite 300
Minneapolis, MN 55401
Tel: +1.866.469.5777
And on the East Coast:
200 Centennial Avenue
Suite 200
Piscataway, NJ 08854
Tel: +1.732.377.2038
God bless all who are working to TRULY protect our children!