This heart-wrenching phone call sent me flying out of my door! ... running ...
"Oh, Anna Anna! They took my baby!"
"They took my Twyla! Ohhh! Anna! Ohhh!"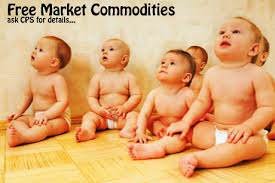 Source
... running -- not far -- just down the hill across the road ... to the house where Twyla was born, the BEAUTIFUL newborn girl that I had caught just months ago, midwifing for my friend, Tammy.
Tammy had been doing so well ... she'd beat her addictions, was in a committed relationship with Wade, a sweet man who loved her deeply -- so beautiful, my Tammy! So brave and dedicated ...
I got to her house; I could hear her WAILING before I even got to the door ... I burst in, not knowing what I would see. There was evidence of a struggle, things knocked over and strewn about in her normally tidy, clean home. Her husband, a small blonde man with glasses and delicate features, was sobbing and shaking ...
"I couldn't stop them! I couldn't stop them!"
The sight of my friend broke my heart. Her eyes were swelled shut. She was on her couch, howling. She couldn't see me.
"Anna! Oh Anna!"
I held her tightly as she shook and wailed. "What happened," I asked?
"They tasered her, and pepper-sprayed her because she wouldn't let go of Twyla,"
his voice cracked over his precious daughter's name and he broke down in tears.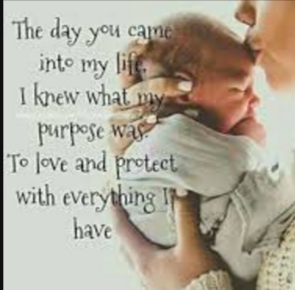 .....
Another family ruined in the name of "Child Protection." Why? Why did they have to take her? What kind of abuse warrants tasers and pepper-spray?
Just a few weeks earlier, Tammy had brought her baby up to my house, worried that she wasn't getting enough milk, begging me to feed her because she knew I had lots. My own baby boy was just a few months older and my milk was abundant -- I put Twyla to my breast and she latched on -- not like starving, but sucking so gently I understood right away why my friend was worried. This baby would have had to work a lot harder to pull milk from her own mother's tiny, perky breasts, compared to me. I leaked freely at the slightest touch.
"Squeeze her cheeks," I said, "Like this!" I showed her a little trick to increase baby's suction power.
"So she's not starving?"
"No! She's just delicate and gentle, naturally slender and small like both her parents."
.....
So why did the "authorities" rip her so violently from her mother?
"It was the housekeeper, Krystal! Remember that day? You were there ..."
Yes, I was. I remember.
I had come down to visit as I often did, with my own baby boy, to make sure the cheek-squeeze was working (it was) and to offer my help cleaning up if needed (it wasn't).
The Ministry of Children and Family Development (MCFD) found out that Tammy had a homebirth, and offered to pay for a housekeeper, telling her it was mandatory or else they would apprehend her baby. Ridiculous, because her house was clean! We helped each other; whenever either of us got overwhelmed the other would come and pitch in for a while; and Tammy was just loving being a mother.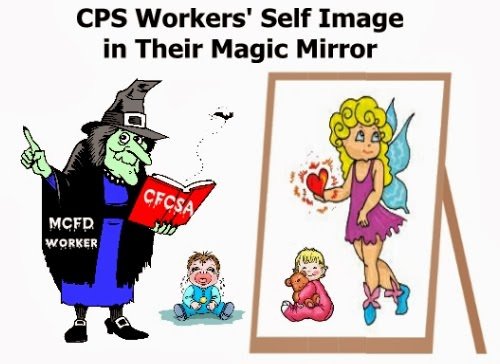 Source
The housekeeper that the Ministry of Children and Family Development sent was a woman named Krystal who lived in a neighbouring town. We both had friends who knew her and knew that her boyfriend had a meth lab and that she sold meth for him in that town. She would bad-mouth everyone to everyone else, like a malicious gossip-monger.
Tammy had confided to me that she thought Krystal might be flirting with Wade, but she wasn't sure. "Maybe I'm just paranoid. I can't stand the thought of losing him," she said.
So that day when I stopped in, the housekeeper was enjoying a cup of tea that Tammy had served her, while Tammy kept checking on her baby girl, who was asleep in the other room.
"I never have to do anything here really, because it's always clean! But I still get paid as long as I don't tell my boss," the housekeeper quipped.
Then Wade walked into the room and Krystal immediately sat up straighter, fluffed her hair and crossed her legs in a gesture meant to be coyly provocative.
"Hi Wade," she batted her lashes at him. He greeted her with something that sounded like "ugh," turned around and went back outside. Krystal got up immediately to follow him, commenting to me in a conspiratorial whisper -- "Isn't he handsome? Tammy's so lucky," and went outside. I got up and went to the bedroom where Tammy was now feeding Twyla. Baby was fussing, teething and Tammy went and got a freezie to try to cool her gums.
Her place was a basement suite, and the bedroom window opened at ground level into a walkway along the side of the house. As we stood there together, we could see Wade and Krystal on the pavement just outside the bedroom window.
"Don't!" he said firmly and loudly enough for us both to hear. The Ministry-approved housekeeper had her hands on Wade's chest, and we saw him push her hands away. I watched Tammy's face cloud over. "Oooh!" she said, "That's it! No more!*"
Why didn't she hand Twyla to me? I'll never know. She flung open the window. "Wade! Take Twyla!" she handed the baby to him and then hurried outside.
"I saw that you dirty skank! Keep your stinking meth-dealing paws off my man!"
"What? I never!" Krystal sputtered.
"And get off my property. There's nothing here for you anyway!" said Tammy almost shrieking.
"You're going to regret that bitch," said Krystal as she stormed off.
The official reason for removal of baby Twyla was the report that mom threw the baby out the window, after feeding her a choking hazard.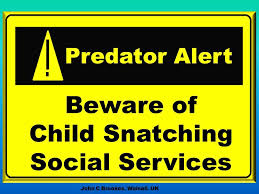 My friend Tammy never recovered. The sobbing mess she was that day when they ripped her precious daughter from her arms became her normal waking state.
She could not make herself presentable for court. She couldn't eat. She would wake up screaming. Her hair started falling out.

"My baby is in town here somewhere," she would whisper weakly and wander the streets gazing into strollers and car seats like a stalker.


Almost 3 years later, I was at a Family Place Drop-In Center. A little girl, almost 3-years-old, came up to me, with a strange hollow expression and put her hand on my knee. Silently, the child stared at me, and I noticed a distinctive birthmark on her hand -- this is Twyla!!

"Twyla? You remember me?" I exclaimed in astonishment.

A woman sitting just a few feet from me turned around and glared.

"How do you know her?" she asked.

"I'm the midwife who delivered her," I answered.

"Oh well, we are in the process of adopting her. We changed her name to Hannah so that in case we ran into her mother around town, the mother wouldn't know who she is."

Fury rose up in me. "Have you ever met her mother?"

"Well, no. But she doesn't care. Never did."

I almost choked. "*You have no idea!"

I turned to the little girl and said ....

"YOUR NAME IS TWYLA."

"YOUR MOTHER AND FATHER LOVE YOU MORE THAN LIFE ITSELF."

"THIS WOMAN IS NOT YOUR MOTHER".

"YOUR NAME IS TWYLA!"

.....




.....




Governments around the world, are using "Child Protection Agencies" to take children away from loving families and place them in foster care or group homes or place them for adoption. THESE FAMILIES NEED PROTECTING. Share your own story and use the tag #familyprotection TOGETHER LET'S STOP LEGAL KIDNAPPING

.....

This account of TRUE events that took place 13 years ago and was written by my friend, Anna. It is the first in a series that she and I will be sharing here on Steemit with the familyprotection tag. Please share this story with others, so that we can wake people up to the atrocities being committed in our so-called civilized societies. The mainstream media will rarely broach the subject. We must expose these stories to the light of day -- and stand up as a society to stop this abuse of families and children.