Welcome to the 2nd week of the raffle and it looks like we are off to the usual slow start. Nevertheless, we carry on regardless an hope for the equally predictable upswing.
So far the total raised by raffle entrants is 10-STEEM & 3-SBD. I also have my post payout to donate back to the cause and thanks to some very generous voting this should be around 14-STEEM(According to "post-payout" approximation).
Here is a list of raffle entrants at the time of writing this post.
@trucklife-family x 3
@beautifulbullies x 1 (Donated by @article61)
@svemirac x 1 (Donated by @article61)
@mayaabb x 4 (All donated to @practicalthought)
Today, I will also be donating a further 5-STEEM and my raffle tickets for this will be going to the following steemians:
@shepz1 x 1
@nickyhavey x 1
@pennsif x 1
UPDATE!!!
@canadian-coconut x 1 (donated by @averageoutsider)
@r0nd0n x 14 (Wowza!!! What a donation to @familyprotection, thanks Ron)
With all the above considered this raises the total to 3-SBD and 51-STEEM! Not bad for the first week but I still want to see more in the final 2-weeks
Here is the 1oz silver round that will be up for grabs in my 4th fundraising raffle.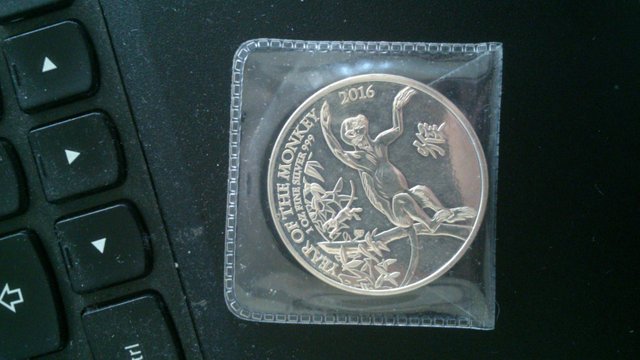 Rules of the raffle
Donate to @familyprotection. Payment amounts will be listed below(Please put the words "Raffle" in your memo so I can confirm your donation)

Up-vote and Resteem this post (I know some folks don't like to re-steem but it really does help spread the word)

Leave a message in the comment section to this post stating your donation amount. If you would like to nominate your entry to somebody else please make this clear in your message too.

The raffle will be drawn using a discord raffle-bot in just over 3-weeks time. I will be creating one post each week to promote this raffle(3 post's in total, plus one further post to announce the winner).
DONATION OPTIONS



2-STEEM or 1-SBD = 1 ENTRY

5-STEEM or 2.5-SBD = 3 ENTRIES

10-STEEM or 5-SBD = 7 ENTRIES

AND THIS IS WHERE YOUR DONATIONS WILL GO





Mark Whittam approached me about joining him in a Steemit initiative to offer support & awareness of the injustices done to families and children by "Child Protection Services" (CPS).

I accepted, and we came up with the account name @familyprotection
"Child Protection" Agencies are Taking Children Away from their Loving Families.
THESE FAMILIES NEED PROTECTING!


As you can see we have a fight on our hands and @familyprotection is a crucial tool that helps expose the corruption within the CPS, aswel as directly aiding the families who are effected by it. Please join us and if you do have the spare funds, then I would humbly ask that you join the raffle by giving a donation to @familyprotection.

THANKS FOR READING FOLKS! GOOD LUCK TO ALL WHO ENTER THE RAFFLE AND I'LL SEE YOU ALL IN A WEEKS TIME WITH AN UPDATE

Remember to come join in with @pennsif's virtual meet-up, Thursday 6th December 8pm-11pm (UK time) on discords(PAL server)